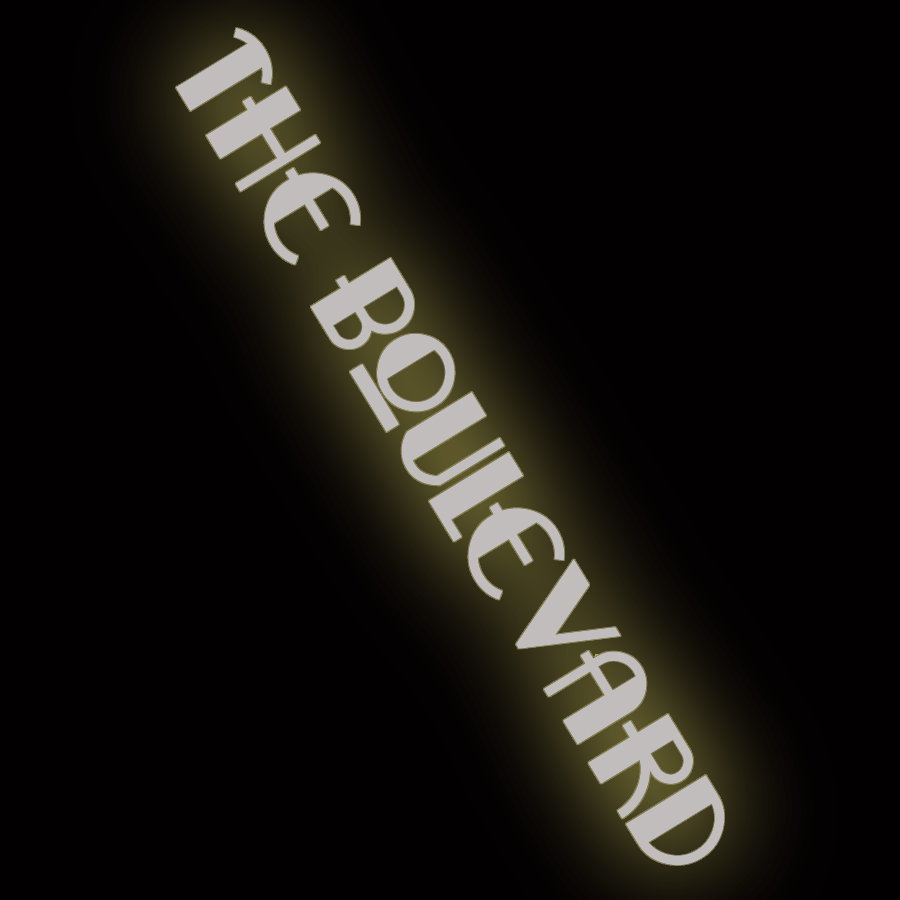 2473-2475 Broadway
by Tom Miller
In 1929 developer Patrick J. Murray, acting as his own architect, designed what was called a "taxpayer"—a two-story structure intended to garner enough rental income to pay the taxes—on the southwest corner of Broadway and 92nd Street. Taxpayers were often temporary, lasting only about a decade before being replaced by a more substantial edifice. Completed in 1930, Murray's no-nonsense, brick-faced structure had a store at street level and showrooms above. The single tenant in the building enjoyed a flood of natural light that cascaded through vast second story windows inspired by the Chicago Style of architecture.
The tenant did not stay long. In 1933 Joseph B. Klein did alterations that resulted in a store on the ground floor and a restaurant "with dancing," according to the Department of Buildings, on the second. The nightclub was called The Whip. On December 15, 1934, The New York Sun's entertainment columnist Malcolm Johnson reported, "Dan Morse and Harry Shaw are presenting a new floor show at The Whip at 2475 Broadway."
Murray's no-nonsense, brick-faced structure had a store at street level and showrooms above.

But that did not work out, either. In April 1938, the estate of Pauline Murray (Patrick Murray's widow) leased the building. The New York Sun reported, "The tenant will make extensive alterations to the premises and will occupy the major portion for his own business." Architect Oscar Goldschlag created two commercial spaces at street level—a Savory Food Market (one of a chain of 11 owned by Sigmund Rosengarten) and a restaurant-bar called The Lobster Pond. The second floor held an office and billiard parlor, presumably connected to The Lobster Pond.
Like The Whip, The Lobster Pond featured live entertainment. Surprisingly, working as a dancer here in 1944 was 19-year-old Malcolm X. In a 2009 interview, Simon J. Black, author of Malcolm X.: A Life of Reinvention, said, "Malcolm's growth comes through a series of artful creative reinventions. He reinvents himself even to the point these reinventions have different names. He was 'Jack Carlton' in the summer of 1944. When he was nineteen years old, he wanted to break into show biz and he was at Lobster Pond bar…working as a drummer and professional dancer for about three or four months."
The often-renovated building was again remodeled in 1946 when a synagogue was installed on the second floor. In 1961 the Savory Food Market had been replaced by the Rabat Food Market, and The Lobster Pond was now the Steak House on 92nd Street. The synagogue remained upstairs at least through 1964.
In 1970 the Berman Brothers toy store occupied 2473 Broadway, and by 1972 The Library restaurant was next door. In December 1975, The New York Times food critic John Canaday could find little fault in The Library other than its jukebox. He called the restaurant "that rarest of things in New York, a quiet, inexpensive restaurant of real distinction, until somebody drops a quarter into the monster and turns the restaurant into a joint." The jukebox cost The Library a star—prompting Canaday to give it a two- rather than a three-star rating.
The often-renovated building was again remodeled in 1946 when a synagogue was installed on the second floor.
In the late 1980s, a Pintchik Paint Store occupied 2475 and would remain for a decade. Berman Brothers toy shop became home to Children's General Store in 1994. It was affiliated with Playspace, which occupied the second floor. The vast expanse not only had a children's theater, but it was also exactly what its name suggested—a play space for kids. On April 14, 1994, New York Times journalist Carin Rubenstein explained, "Playspace is not a drop-off center. At any one time, half a dozen staff members play with the children, monitor safety and clean up. But parents must stay with their children and are responsible for them." It was essentially the equivalent of a human dog park.
The little building was renovated yet again in the early 2000s. The entire first floor was consolidated into one commercial space—as it had been in 1930—for a branch of the pet products firm Petco. The second floor has remained vacant since then.
---
Tom Miller is a social historian and blogger at daytoninmanhattan.blogspot.com
Be a part of history!
Think Local First to support the business at 2473-2475 Broadway: