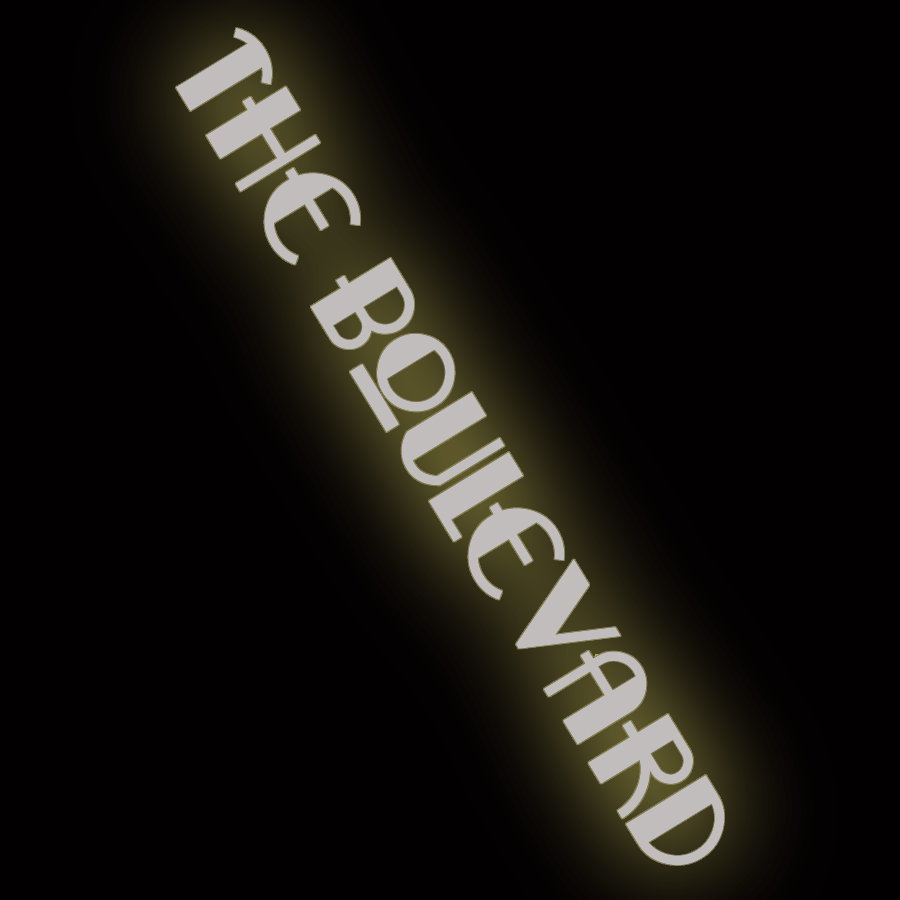 H. L. Green Co. Store
by Tom Miller
F. W. Woolworth had proved that the "five and dime" store was big business. Taking note was Harold L. Green, president of the Metropolitan Chain Stores. In 1932, he founded the H. L. Green Co., a new chain of five-and-ten-cent stores. He aggressively gobbled up other chains and, within three years, had not only absorbed his Metropolitan Chain Stores into H. L. Green Co., but had even acquired F. & W. Grand Stores, Isaac Silver and Brothers Company, and F. & W. Grand-Silver Stores, Inc.
The Great Depression sent shoppers who previously had shopped in department stores into the five-and-dimes. H. L. Green Co. continued to expand. On July 28, 1936, The New York Sun reported that the firm had been granted a demolition permit for the "seven-story and five-story apartments at 2491-2495 Broadway and 250-252 West Ninety-third Street." The article noted, "stores are to be constructed."
Architect Julis Eckmann designed two one-story retail stores on the site at the southwest corner of 93rd Street. The southern store, home to H. L. Green Co., was typical of five-and-dime stores. Its street level was more glass than masonry, providing ample opportunity for window shopping. White terra cotta covered the remainder of the structure, with colorful panels decorating the piers on either end.
The smaller store at 2495 Broadway was both much different and more impressive. Eckmann's Art Moderne design featured a sleek motion picture-type marquee above the arcade entrance. It was briefly home to a grocery, Highland's Dairy Store, until 1941, when a branch of the Miles shoe store moved in.
Murray M. Rosenberg had begun working at the age of 19 with his peddler father. At the age of 31, he opened his first shoe store in New York City. He later changed its name to Miles in honor of his brother. Because this newest store—one of 128 in the New York Metropolitan area–catered only to women, it was referred to in ads as a "women's salon."
Eckmann's Art Moderne design featured a sleek motion picture-type marquee above the arcade entrance.

In 1938, 21-year-old Beatrice Cooke worked as a cashier in the H. L. Green Co. store. She earned $15.50 a week, equivalent to around $325 in 2023. On the afternoon of February 2, a six-foot-tall thief attempted to rob the cash register. He was unaware that Beatrice was an athlete (her father said, "She weighs 140 pounds. She swims, plays basketball, and has won medals running at the McCarren Association.") and was feisty. Beatrice knew there was $27 in the register, equal to nearly two weeks of her pay. She later told a reporter, "The first thing that came into my head was that they'd take the money out of my pay."
When "she saw the big paw grabbing the currency," as worded by the New York Post, Beatrice let out a scream, threw one arm around the crook's neck, and held his other arm with her free hand. Her screams had attracted customers, one of whom ran out to find a policeman. Coincidentally, the responding cop was Patrolman Eugene Cooke, Jr., Beatrice's brother.
"Well, it's about time you came," she told him.
When John Connor was searched, the $27 from the register was found. He was held on $1,000 bail awaiting trial.
The H. L. Green Co. merged with McCrory and McLellan in 1964, taking the name McCrory's. After nearly seven decades in the space, the variety store was replaced by Healthy Pleasures Market in 2003. By then, the corner store housed a Cingular phone store.
The end of the line for the low structures was on the horizon at the time. In 2006, The Melar, a 20-story residential building designed by Costas Kondylis & Partners, rose on the site.
---
Tom Miller is a social historian and blogger at daytoninmanhattan.blogspot.com
Be a part of history!
Think Local First to support the business and nonprofit at 2491-2495 Broadway: