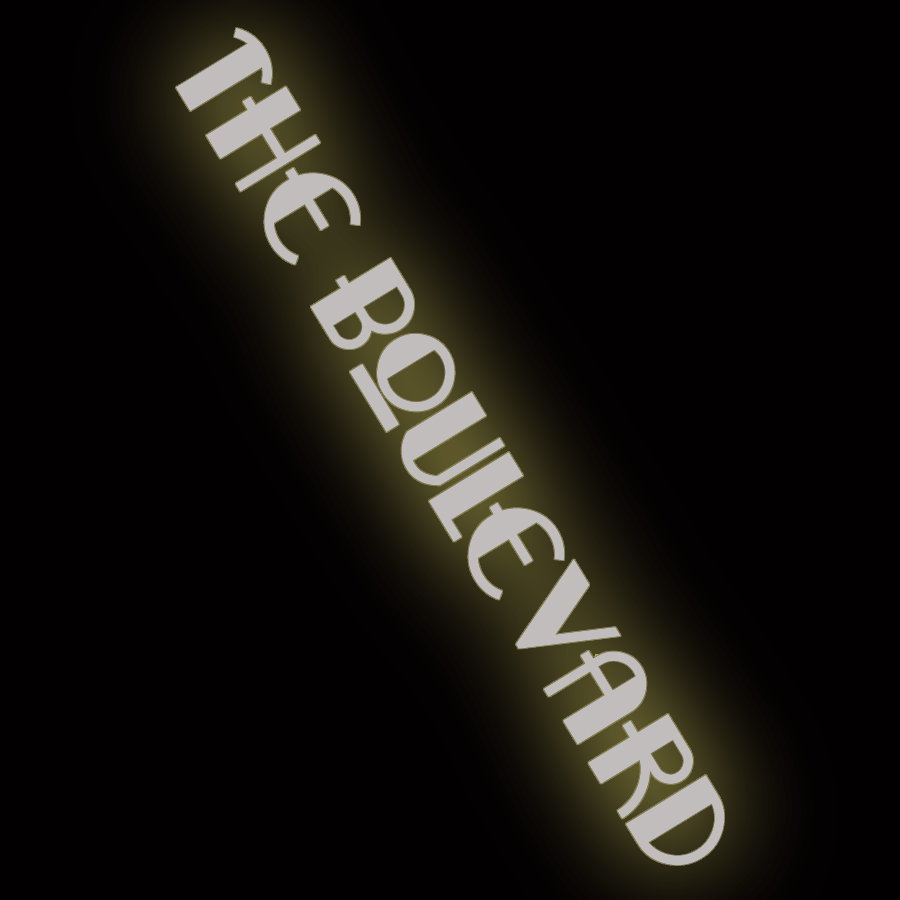 The Towers
by Tom Miller
On September 4, 1920, the Real Estate Record & Builders' Guide headlined an article, "Million Dollar Apartment." It reported that the Forty-Eighth Street Co. "will immediately commence the construction of a fourteen-story fire-proof apartment house at the southwest corner of Broadway and 85th street." The architectural firm of Gronenberg & Leuchtag had received the commission to design the building that would be known as The Towers.
A subdued take on the Renaissance Revival style, the building sat upon a one-story limestone base. The upper floors were clad in yellow brick and trimmed in stone. Sparse Renaissance-inspired ornaments adorned the windows of the second and thirteenth floors. The architects forwent a cornice in favor of a brick parapet with faux balustrades. The Towers had 121 apartments that ranged from two to four rooms with baths. On Broadway were nine stores.
Among the initial residents were stockbroker Ruppert H. Clark and his wife. He had a serious problem in that Mrs. Clark was addicted to morphine. As is the case today, the expense of drug addiction often led to criminal behavior. On October 3, 1920, the 25-year-old broker was arrested, charged with grand larceny and forgery. He, understandably, also lost his job. The New-York Tribune reported he was accused of converting "to his own use stock certificates after forging the names of the persons to whom the stock was issued."
Two weeks later, both Clark and his wife were charged "with illegal possession of morphine which they kept in a safe deposit box," according to the New-York Tribune. But their problems had only just begun.
He had a serious problem in that Mrs. Clark was addicted to morphine.

With his wife no longer able to feed her habit and suffering withdrawal, Clark hired trained nurse Mary E. Davidson to care for her. She initially took Mrs. Clark to her own apartment for two weeks, "nursing her night and day, physicians also being in attendance," according to the New-York Tribune. Mary Davidson explained that her patient was diagnosed with "drug psychosis due to morphine addiction." The New York Herald was more blunt in saying she "was suffering from temporary insanity due to a craze for morphine."
Mrs. Clark was under Mary Davidson's care for 211 days. According to the New York Herald on September 24, 1921, "When she turned the patient back to her husband September 18 last, she recites, the woman was normal again." Davidson's fee, as regulated by the State, was $20 per day. Clark, already strapped for funds, paid her $110. It landed everyone back in court, where Mary E. Davidson won her suit for $4,192.
Living in The Towers at the time were Louis V. De Foe and his wife, the former Isabella Ethelyn Brewer. Born in Adrian, Michigan, in 1869, he had been the dramatic critic of The World since 1899. The New York Herald called him "one of the best-known dramatic critics in the United States, and his opinions had much weight both with his public and with people of the theater."
On March 8, 1922, Louis and Isabella attended the opening of The Rose of Stamboul. That night they both "suffered attacks of pneumonia," according to the New York Herald, "and they had become so seriously ill by morning that both were sent to the hospital." Only Isabella would return to their apartment in The Towers. Louis V. De Foe died at the age of 53 on March 12.
The affluence of the building's residents was evidenced when Mrs. M. E. Singerman returned home on the afternoon of February 18, 1925, to discover she had apparently lost her $3,000 diamond bar pin in the taxicab. The value of the glittering bauble would equal more than $46,000 in today's money. On the off chance of recovering his wife's pin, Singerman placed an advertisement in the newspapers. Cab driver, L. A. Williams, read the ad and returned the pin. (Whether or not the Singermans gave him a reward was not disclosed.)
Newlyweds Grace G. and Van M. Logan lived in the building at the time. Grace had divorced William Hendry Baker to marry Logan. She and Baker had had two sons, one who died in infancy and the other at the age of 16. Unfortunately, Grace's new marriage soured, and by the spring of 1925, Van M. Logan had moved out.
Grace went to her attorney and rewrote her will. In it, other than wearing apparel that she left to a close friend, she bequeathed her entire estate to her former husband "to the exclusion of Van M. Logan to whom I am now married." The will said in part:
I have in mind the love, devotion and generosity bestowed on me by the said William Hendry Baker, whose valuable gifts to me during the period of our marriage represent practically all of the real and personal property which I now own or am entitled to; whereas the said Van M. Logan during the period we were living together contributed nothing to my estate excepting a few household goods and bare living expenses.
On June 15, 1925, Grace Logan wrote three letters, one to her former husband, one to her current husband, and another which was left in the typewriter. That note said, "I am not afraid to die. I have suffered and I know I'm going to pass the gates of Heaven. I am not afraid to face my Creator." She then lay on the bed with a photograph of her dead son next to her and swallowed poison.
Jeanette was there on Labor Day, no doubt readying the apartment for closing when two cartons of her clothing arrived from town.
The building was renovated in 1934. There were now nine apartments per floor and two apartments in the new penthouse level, unseen from the street.
Jeanette and James Saltzman were married on February 9, 1944, and moved into an apartment here. The bride was 24, and James, who was the principal of the Bagdad Novelty Co., was 41 years old. As had been the case with the Logans, domestic bliss was fleeting. In 1945 the couple rented an apartment in Rockaway Park, Long Island, for the summer, from July 1 through Labor Day. Jeanette was there on Labor Day, no doubt readying the apartment for closing when two cartons of her clothing arrived from town. When she got in touch with James, he informed her he no longer cared to live with her and that he had changed the locks. In court later, Jeanette reported being caught off guard and had had no inkling of any troubles in their marriage.
Paul Berl and his wife Maria Kloss lived here in the late 1960s and early 1970s. Born in Vienna, he graduated from the Music Academy and received his doctorate from Vienna University. After serving as an opera conductor in Germany and Austria, he arrived in the United States in 1939. In New York, he became head of the opera workshop of the Mannes College of Music. The New York Times said he was "known to opera devotees as the director and conductor of rarely performed operas here by the workshop students."
Little has outwardly changed to Gronenberg & Leuchtag's restrained Renaissance building over the last century. Residents still enter through its handsome granite-faced entrance with paired pilasters and imposing entablature, just as they did in 1921.
---
Tom Miller is a social historian and blogger at daytoninmanhattan.blogspot.com
Be a part of history!
Think Local First to support the business at 250 West 85th Street aka 2333-2339 Broadway: