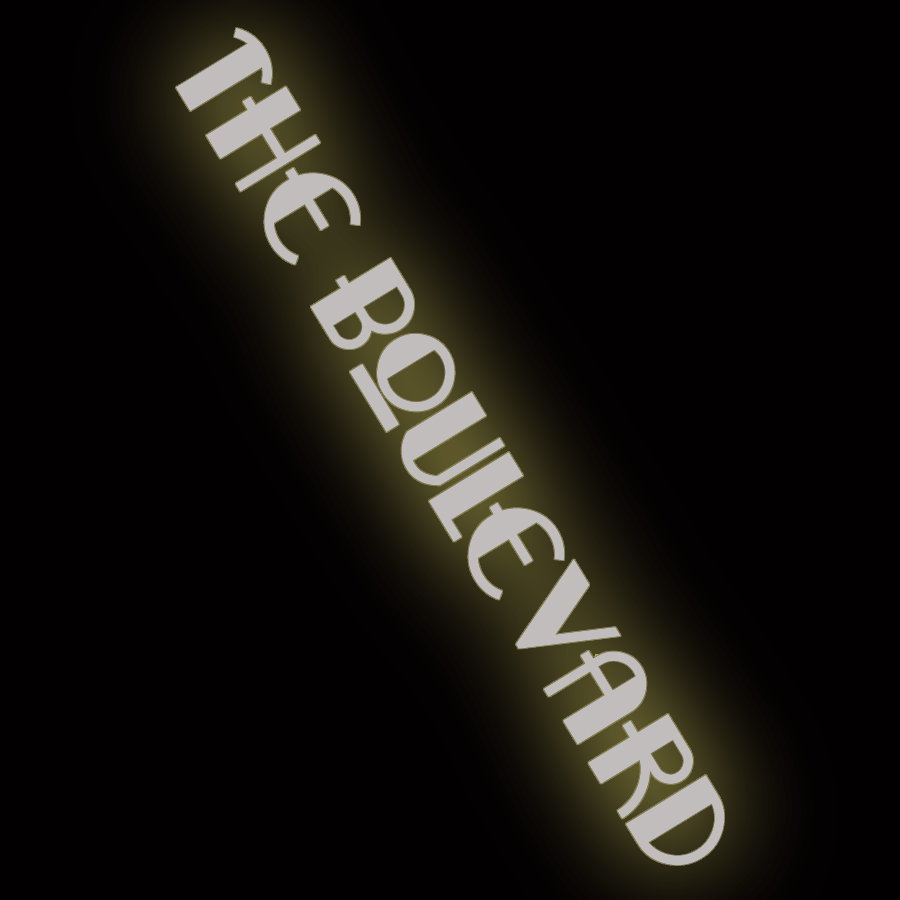 2536 Broadway
by Tom Miller
In October 1887, architect C. Baxter filed two sets of plans for the real estate developers Thos. Wren & Co. One was for a "five story brick tenement and store" at the southeast corner of the Boulevard (later renamed Broadway) and West 95th Street. The second was for a pair of near-matching tenements and stores next door. At $40,000 (about $.18 million in 2022), the construction cost for the corner building was slightly higher than its fraternal twins.
Completed the following year, Baxter designed the building in the Renaissance Revival style. Handsomely carved stone plaques and window pediments on the Boulevard side drew from historic precedents. The entrance to the residences upstairs was located at 230 West 95th Street, far removed from the commercial space that fronted the avenue.
From its opening, the building was home to several colorful residents. Among the first to move in was Robert B. Keyser, an 1865 graduate of the Columbia College Law School. As the turn of the century approached, he was ardently involved in the Anti-Cigarette League, which aimed to "arrest the habit of cigarette smoking among school boys." The 1898 Suggestions for Primary and Intermediate Lessons on the Human Body noted that "A copy of the constitution and by-laws of the league can be obtained of Robert B. Keyser, 230 West 95th Street, New York." At one point, 30,000 New York City boys wore a badge that read "The cigarette must go," and had signed a contract to abstain from smoking until they were 21 years old.
the Anti-Cigarette League, which aimed to "arrest the habit of cigarette smoking among school boys

A fascinating resident was Reverend Phebe A. Hanaford. Born Phene A. Coffin in Massachusetts on May 6, 1829, she had a sterling colonial pedigree. Her father, George W. Coffin, descended from Tristrm Coffin, a founder of Nantucket, and her mother from Gregory Priest, the pilot of the Mayflower. She was also a direct descendant of Peter Folger, the grandfather of Benjamin Franklin.
A prodigious student, she published her first writing at 13 years old, and began teaching at 16. She had married Dr. Joseph H. Hanaford in 1849, and in 1865 preached her first sermon. Widely popular, the itinerate minister preached four different sermons in four towns, "riding in a carriage twenty-eight miles to do it," according to her December 1890 memoirs.
Phebe Hanaford retired in 1891, moved to New York City, and into 230 West 95th Street with her friend, hymn writer Ellen E Miles. Retirement from the pulpit did not stop the indefatigable woman. She was an ardent campaigner, actively involved in the temperance and women's rights movements. She helped organize the American Woman Suffrage Association and served as vice president of the Association for the Advancement of Women. While living here, she preached at the funerals of suffragist forces Elizabeth Cady Stanton and Susan B. Anthony.
In 1906 Hanaford was president of the Woman's Press Club. It was possibly that connection that prompted Miriam Leslie, the publisher of Frank Leslie's Illustrated Newspaper and widow of its founder, to leave Hanaford $500.00 in her will. Phebe A. Hanaford reportedly had hoped to live to be 100 years old. She fell just short of that goal, dying on June 2, 1921.
"Celebration Party Following Success in the Local Civil Service Examination."The commercial space must have been a constant source of annoyance to both her and Robert Keyser. It was a saloon. And while it changed proprietors over the years, it remained a saloon until Prohibition ended its long run.
In 1887, the same year that Baxter drew the plans for 230 West 96th Street, Henry Siegel partnered with Frank Cooker to open the largest department store in the world. Two years later the colossal Siegel-Cooper Department store on Sixth Avenue was completed. Siegel's first wife had died in 1886, just months after their wedding. On April 24, 1898, the massively wealthy Siegel married a store employee, Marie Vaughn Wilde. The Chicago newspaper The Day Book called Marie "perhaps America's most lavish social climber."
Indeed, Siegel saw little of his wife before long. She spent almost all her time in England and Paris, or in their country home. Henry scrambled to keep up with his wife's lavish spending. In 1904 he organized a private bank, Henry Siegel & Co., and in 1905 he expanded the department store with a Boston branch. But now Marie's spending "alarmed" Henry. The Day Book said, "1912 was the year of Mrs. Siegel's crowning triumphs in a social way and money flowed like water." In addition to the grand parties which she hosted in the Paris apartment, "she gave entertainments at a club in the Bois de Boulogne whose gorgeousness and display stunned even Paris."
Seigel separated from Marie in 1914, giving her a $25,000 yearly allowance (about $638,000 today). But his reining her in came too late. The department store was taken by creditors that year, his bank failed, and before the year was out Siegel was bankrupt. When Marie heard of his failure, she divorced him.
"Celebration Party Following Success in the Local Civil Service Examination."

Henry Seigel moved into 230 West 95th Street in 1918. On June 6, The New York Times reported that he had quietly married Henrietta Struble four days earlier. The article said, "His bride is several years younger than he, and they are living at 230 West Ninety-fifth Street." Never lucky in love, Siegel's third marriage did not last, either. The couple divorced in 1927.
In 1924 the architectural firm of Severance & Van Allen (who would become famous six years later for designing the Chrysler Building), were hired to convert the upper floors of the building to "non-housekeeping apartments," meaning that they had no kitchens. The ground floor space became a restaurant.
Half a century later the commercial space was still a restaurant. From 1970 into the early 1980's it was home to Pepper's Szechuan Restaurant, followed by another Asian restaurant, Duck Heaven. In its April 1987 issue, Spy magazine investigated the Chinese characters on the awnings and signs of Asian restaurants, only to discover they did not necessarily translate to the eateries' actual names. It awarded Duck Heaven "grand prize" for its translation: "Celebration Party Following Success in the Local Civil Service Examination." (The article noted, "Duck Heaven recently went out of business—a result, no doubt, of declining civil service scores.") The tradition continues today with La Nueva Victoria, a Spanish-Chinese restaurant.
While the ground floor of the building has been brutalized over the years, C. Baxter's crisp 1887 blend of red brick and white stone survives almost perfectly intact.
---
Tom Miller is a social historian and blogger at daytoninmanhattan.blogspot.com
Be a part of history!
Think Local First to support the businesses and currently at 2536 Broadway