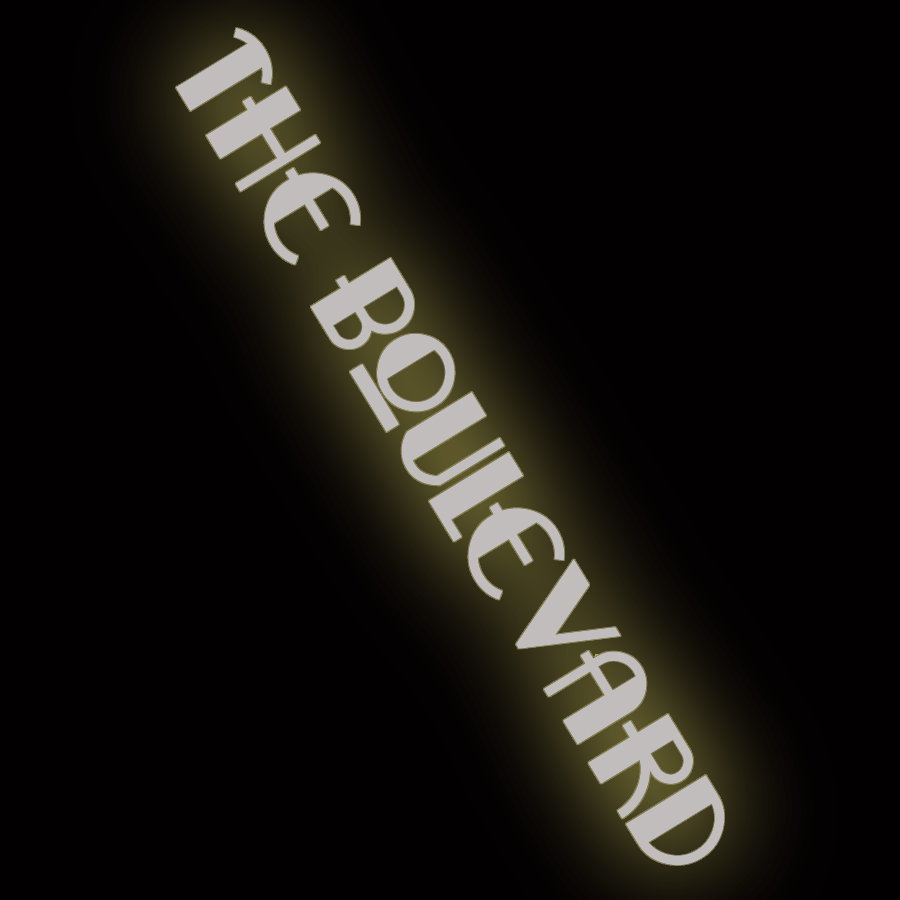 The Arragon and Navarre
by Tom Miller
On January 6, 1899, the architectural firm of Neville & Bagge filed plans for "two 7-story brick stores and flats" at the southwest corner of the Boulevard (later renamed Broadway) and West 99th Street for developer W. M. Hyne. The Real Estate Record & Guide reported the construction costs at $100,000 for one, and $73,000 for the other. Completed the following year, The Arragon at 2609 Broadway and The Navarre, entered at 244 West 99th Street, appeared at first glance to be a single structure.
Faced in red brick above a two-story stone base, the Renaissance Revival design featured stone quoins, Renaissance-inspired pediments above the windows at the third floor, and delicately detailed terra cotta frames around the openings. While the entrance to The Arragon on Broadway was understated, The Navarre was entered through a grand portico with polished granite columns. It was crowned with a pierced balustrade topped with classical urns.
There were two eight-room apartments per floor in The Arragon. Rent for an apartment on the 7th floor was $1,100 per year, or about $2,785 a month in today's money. The Navarre apartments ranged from six to seven rooms, with comparable rents.
The tenants were, of course, affluent professionals. Among the early residents of The Navarre was James D. Reid who was, according to The Railroad Telegrapher in June 1901, "generally and affectionately referred to as the 'Father of the Telegraph.'" Born in Edinburgh, Scotland on March 22, 1819, he became close friends with Samuel Morse, the inventor of the telegraph. Reid became the greatest proponent of the invention writing a 900-page book, The Telegraph in America, and founding and editing The Telegraph Review in 1853.
Reid once gave a job to a Scottish immigrant boy named Andrew Carnegie, eventually promoting him to a telegraph operator.

Reid once gave a job to a Scottish immigrant boy named Andrew Carnegie, eventually promoting him to a telegraph operator. The Railroad Telegrapher said the millionaire, "never forgot the kindness shown him by one whom he always regarded as his benefactor."
Another of the early tenants was Lieutenant-Colonel Francis Bacon Jones. Born in Pennsylvania, he joined the 149th Pennsylvania Infantry on August 30, 1862, a year after the Civil War broke out. A life-long military man, he retired on October 26, 1901, around the time he moved into The Navarre.
A well-known resident of The Arragon was Max Conn, known city-wide as "Max of the Waldorf." He was on the staff of the Waldorf-Astoria Hotel on the day it opened in 1893. In 1900 he was put in charge of the café on the 34th Street side, where he formed close relationships with the millionaires who came and went. The Evening World said on October 12, 1915, "He knew hundreds of prominent business men personally." His comfortable salary was augmented by the generous gratuities from his patrons. When he died of a heart attack in his Arragon apartment on October 10, 1915 at the age of 47, his estate was reported to be about $400,000—close to $10.6 million in today's terms.
The Navarre was sold for the first time in May 1920. The Real Estate Record & Guide commented, "It will be altered into small suites." That year Samuel Brill leased the store at 2615 Broadway for his menswear store, and in 1922 the space next door at 2613 was rented to Elsie Shoppe, Inc. for its "arts and novelties" store.
Living in one of the "small suites" in The Navarre in 1928 was Olive Murray, an entertainer who had performed in vaudeville since childhood. Olive got into trouble by accepting a job dancing for what she said she thought was a banquet. It was "a stag," or all-men's party, instead. Unknown to anyone, one of the onlookers that night was an undercover detective. He later testified, "she did a dance, and she sat on the laps of several men and indulged in a rotary motion with hips and buttocks." Olive was arrested on morals charges.
In court, however, the police officer's story was refuted by Olive and six witnesses. She said that she "came out, did her dance, and went off; that she did nothing, and did not indulge in any of the acts the officer had testified to." The charges against Olive were dismissed, however, her reputation was stained.
Rabbi Joshua Schusterman lived here in 1934. Political and social events in Germany were a tense topic for Jews in America, and on July 27 that year Schusterman got into a heated argument with a burly German seaman about Adolf Hitler. It devolved into fisticuffs, with Schusterman getting the worse of it by far. On August 3, 1934, the Jewish Telegraphic Agency reported, "Fred Behrend, the 200-pound German seaman who attacked diminutive Rabbi Joshua Schusterman after an argument about Hitler last Friday, was a wiser and sadder man yesterday, when he began serving a fifteen-day sentence in the House of Detention workhouse."
Olive got into trouble by accepting a job dancing for what she said she thought was a banquet.

Behrend was not remorseful, saying he was not sorry he "mauled the 105-pound rabbi. He feels he has done his duty." In night court he pleaded guilty to disorderly conduct but asserted "his country had been insulted." When judge Hugon Capshaw discovered that Behrend had applied for American citizenship, he reprimanded him for his allegiance to Germany.
A substantial change came in 1952 when the two buildings were joined internally to become the Clinton Arms Residential Hotel. The entrance at 2609 Broadway was closed and the upper floors of the combined structures were converted to 33 single-room-occupancy rooms per floor. There were three "community kitchens" per floor, as well, although (rather disturbingly) the Department of Buildings did not include them in the room count "as said Community Kitchens are used as passageways for egress leading to the Fire Escapes."
A subsequent renovation completed in 2021 resulted in Hotel 99, with 14 hotel rooms per floor. Despite the much-altered ground floor and entrance, Neville & Bagge's handsome 1900 structure is greatly intact.
---
Tom Miller is a social historian and blogger at daytoninmanhattan.blogspot.com
Be a part of history!
Think Local First to support the businesses at 2609 Broadway: