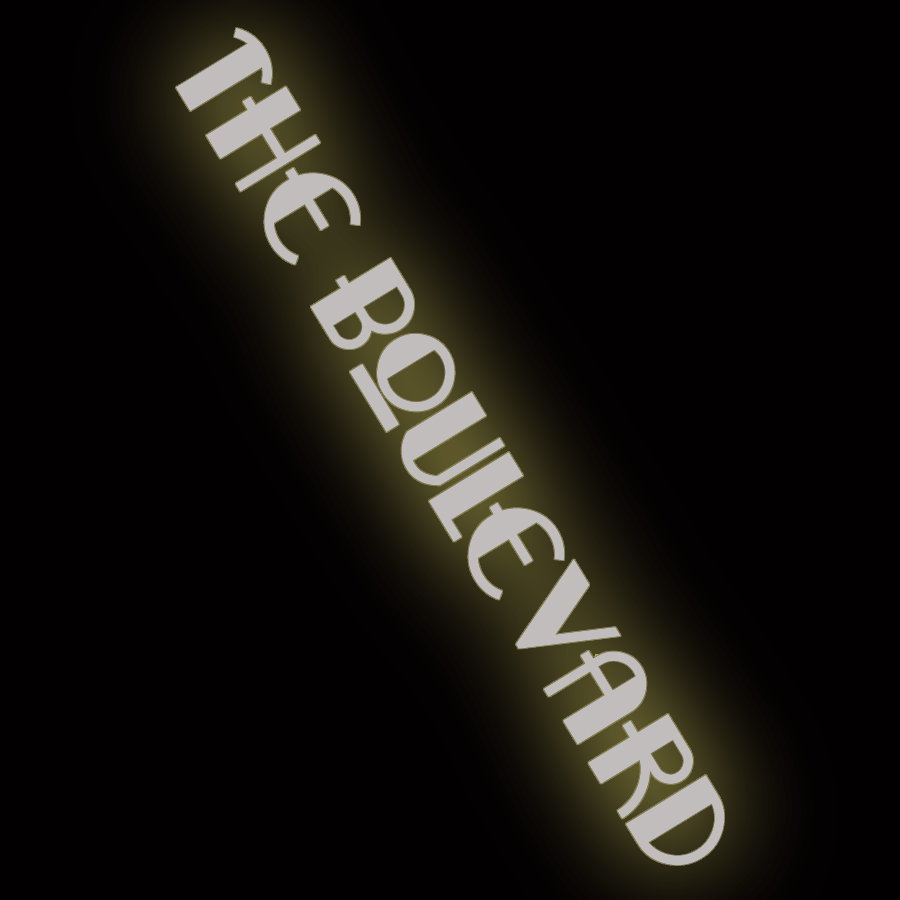 The Marion
by Tom Miller
Newspapers commonly tagged millionaire Thomas Healy's name with the phrase, "the restaurant man." His lavish restaurant and nightspot on Broadway and 66th Street not only had a dance floor and orchestra, it featured an indoor ice-skating rink and glamorous ballroom. But Healy was also highly involved in Upper West Side real estate.
In 1905 he owned the Hotel Lincoln on Broadway and 52nd Street, the six-story Colonial apartment house on West 1115th Street, and a 14-story bachelor hotel on Broadway and 67th Street. And he was about to add one more building to his holdings. On April 8 that year, the Record & Guide reported that he had commissioned the architectural firm of Horgan & Slattery "to prepare plans for a high-class elevator apartment house" on the east side of Broadway between 98th and 99th Streets. The article said, "The exterior will be of light brick, with terra cotta, and Indiana limestone trim. The interior will be finished in hardwood with marble and tile hallways. Most modern improvements will be installed." Those modern "improvements" included both electric and gas lighting fixtures, steam heat, porcelain bathtubs and the "best plumbing."
Called the Marion, the building was completed the following year. Horgan & Slattery's overall Beaux Arts design exhibited neo-Federal and Arts & Crafts influences. The openings within the two-story rusticated limestone base were decorated with carved festoons. The brick-faced midsection was introduced by a stone Juliette balcony that created a base for a six-story concave picture frame-like surround for ornate metal infill and paired windows. The single-story top section, clad in beige brick, was topped by a pressed metal cornice. The apartments ranged from five to six rooms with a bath and rented for $600 to $930 per year (about $2,150 per month on the high end in today's money).
Among the early residents of the Marion was singer Lura Wentworth. She was "one of the pretty singers," as described by Leslie's Weekly, who appeared in The Motor Girl at the Lyric Theatre in 1909.
In November 1911, she headed home from Boston with her Pomeranian named Rangle. But at the train station, she was told that the dog would have to travel in the baggage car. The New Orleans newspaper, The LA Bee, said "Miss Wentworth wept and pleaded in vain. Then she conceived a brilliant idea." Lura went to a nearby shop and purchased an infant's cap, a long dress, and a coat and veil. When the 5:00 train to New York City pulled out, a female passenger sat in the parlor car with her infant "pressed close to her bosom, and no one on board suspected that he was anything but a baby," said the article.
But at the train station, she was told that the dog would have to travel in the baggage car.

Things went smoothly until, as the train approached New York, Lura Wentworth noticed a friend in the front of the car. She placed Rangle on the seat and went to talk with her. "Rangle started after her," said the article. "The hat and veil dropped off and Rangle barked lustily." Undaunted, when the train pulled into Grand Central, Lura strode down the platform with Rangle under one arm and the baby clothes in the other.
Lura's name appeared in the newsprint again for a non-theatrical related reason in 1914. She had earned the nickname "the hat girl of Nebraska." Female Edwardian headgear had evolved to immense proportions, and Lura was a woman of fashion. On June 16, The Philadelphia Inquirer reported that she earned "the unique distinction today of being the first woman to cross the Atlantic with a hat so big it required a whole stateroom to itself." Lura had boarded the Imperator with 37 hats, 36 of which, said the article, "required less acreage." (She had pre-shipped 28 other hats which were waiting for her in Europe.) The article said, "The 'Imperator hat'—the big one, of course—was 56 inches across and occupied a box that four stewards bore gingerly down the pier."
Perhaps less colorful but certainly no less impressive was Laura Wiley Brown, who shared an apartment with her widowed mother, Margaret Wiley and sister, Grace. At a time when many women busied themselves with receptions, teas and dinner parties, Laura was an attorney working in the law offices of Harrington, Bigham & Eagler. In 1918, The Oswego Daily Palladium said her "executive ability was well recognized in Wall street, and it was through her instrumentality that the working staff of this firm had grown to such large proportions." The young attorney died after contracting pneumonia on October 25 that year.
In July 1919, Laura's sister Grace Wiley, now 19 years old, married 23-year-old automobile broker Frank R. Kent in July 1919. Seven weeks later she, her mother, and husband were in court in answer to Margaret Wiley's charging her new son-in-law with making threats "which had to do with bodily harm to herself and her family." Kent's testimony cast Margaret in a bad light. He began saying:
Well, after Grace and I were married this woman [motioning with his head towards Margaret] said she wanted to go along on the honeymoon to Lake Placid. I said 'no' but it wasn't any use, and she went anyhow. Why, Judge, I couldn't even hold my wife's hand in the train going up, and we'd just been married! Just been married and Grace's mother wouldn't let me even hold her hand.
Upon returning to New York, according to Kent, Margaret insisted that Grace come back to the Marion apartment with her. Although he said "no," Grace "hates to have a fuss with her mother, so she went with her, and now Mrs. Wiley won't even let me call my own wife up on the telephone."
Magistrate Sweeney was moved. He turned to Margaret Wiley and asked, "how many honeymoons do you wish, madam? This is a serious case. It seems to the court that the young couple are entitled to a honeymoon by themselves and that love's young dream should be permitted to flow uninterruptedly—as long as it will-without anyone setting an alarm clock, as it were."
But Grace's version of the events was quite different. Her mother had not insisted she return to the Marion, she testified. The Syracuse Journal said she explained "that she had to leave her husband because his love was too violent." As it turned out, Kent was telephoning relentlessly, as many as 35 times a day. The love-sick Kent interrupted the testimony at this point. "Judge, we were married just two months ago. This is our anniversary. I love my wife. I love her deeply. I…"
Now it was the magistrate who interrupted. "What a terrible thing love must be, said Sweeney. "They have 15,000 tons of coal on Blackwell's Island, and I'm going to send you over there for three months to work on it." As he was being led out of the courtroom, Kent pronounced, "Judge, you don't know what love is."
In 1923 the architectural firm Schwartz & Gross was hired to renovate the building, including the introduction of a store at street level. It became home to the Electrical & Radio Shoppe.
Living here in 1926 was 32-year-old Fred Wade, who ran a garage in Long Island City. He was arrested in October for receiving a stolen automobile. According to Wade, an unknown man dropped off his car and never returned for it. "I'm the goat in this case," he told the judge in November. "Here a man comes into my garage and says he wants to store an automobile. That's my business—storing automobiles and repairing them. In the meantime, the police arrest me and say I received a stolen automobile."
Wade pleaded for bail so he could find the unknown man. He was released on $15,000 bail. But if there ever was such a person, Wade did not find him. On February 26, 1927, the Brooklyn Daily Eagle reported he had been given "an indeterminate sentence" in the New York Penitentiary.
"There's just one qualification—the girl he picks must be able to play the bagpipes."
Resident Brian MacGoey was searching for love in 1939. And the Irish immigrant had a specific type of girl in mind. On November 2, the Canadian newspaper, the Victoria Daily Times, began an article saying, "Girls! Here's a man who is looking for a life partner. He's got a job, and $8,000 in the bank. There's just one qualification—the girl he picks must be able to play the bagpipes."
MacGoey had written to the Gaelic-speaking Canadian Premier Angus L. MacDonald of Novia Scotia. He said in part, "I feel sure there must be a girl somewhere in Nova Scotia or Canada who can play them." He explained that he had seen a girls' pipe band at the World's Fair "and admired them very much." But he was unable to meet any of them and when he wrote a letter to the pipe-major, he got no response. Whether MacGoey's musical and romantic quest was fulfilled is unknown.
In 1964 the building was remodeled into a single-room-occupancy hotel. The change, expectedly, attracted a much different type of tenant. On April 13, 1967, Angelo L. Ocasio was convicted of conspiring to commit arson. He and three accomplices had poured gasoline on the roof of the Troy Recreation Center in Troy, New York, and tried to burn the building.
Thirty-one-year-old Irving Crumb was charged with felony murder on May 7, 1992, in the slaying of police sergeant Keith R. Leving. And following a violent attack on Frank Mayo on West 95th Street on August 18, 1994, Hayes Curtis was arrested and charged with attempted murder, assault, criminal mischief and possession of weapons.
The situation was such by the following year that the Police Department's Narcotics Department, in focusing on the increase of heroin sales and use, had its eye on the Marion Hotel. On March 4, 1995, The New York Times wrote, "The police say that much of the drug selling takes place in and around the single-room-occupancy hotels that dot the neighborhood. They cite the Marion Hotel at 2612 Broadway."
Change of a sort came in 2009 when a renovation was initiated by the Audubon Housing Developing Fund Corp. While technically still an SRO, it markets the 137 rental "apartments" in what is now known as Huntersmoon Hall, as low income housing.
---
Tom Miller is a social historian and blogger at daytoninmanhattan.blogspot.com