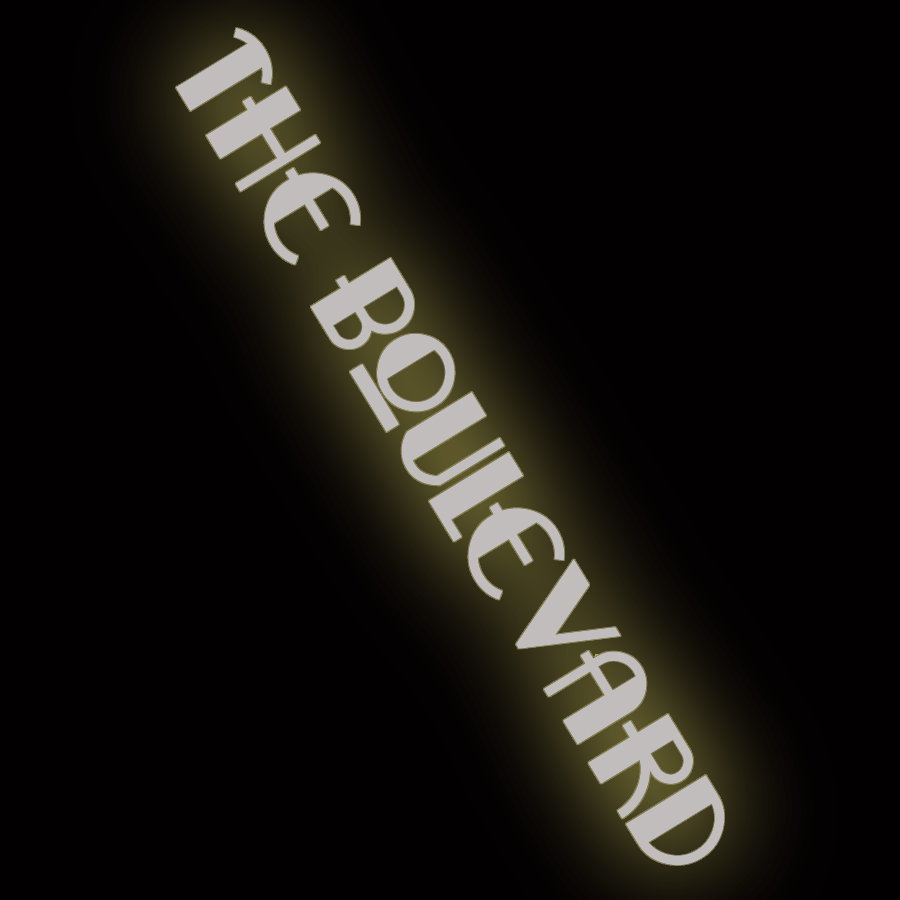 2680-2684 Broadway
by Tom Miller
In June 1896 developers Joseph Rosenberg and David Feinberg purchased the four lots on the northeast corner of the Western Boulevard (soon to be renamed Broadway) and 102nd Street, "for immediate improvement," according to the Real Estate Record & Guide. On June 19 architect Christian Steinmetz filed plans for three five-story brick flats. Construction cost a total of $100,000 (or about $3.2 million in today's dollars).
Completed in 1897, two of the three 33-foot-wide structures faced Broadway, while the third opened onto the side street. Steinmetz's Renaissance Revival design featured a two-story rusticated limestone base. The openings of the two-story red brick midsection sat within double-height arches, their spandrel panels decorated with carved images of peculiar birds and animals. The fifth floor sat between a molded stone bandcourse and a pressed metal cornice.
The apartments became home to some prominent tenants, like Dr. Elizabeth L. Koues, who lived here in 1910. A pioneer in her field, she was described by the magazine Unity that year as a "general practitioner in mental healing, and specialist in educating and developing children."
A well-known resident was James J. Slevin. During the reign of Tammany Hall bigwigs John Kelly and Richard Croker, Slevin was "a power" within the organization according to The New York Press. Slevin, who lived in the apartment with his wife, had served in the State Assembly several times and in the Board of Aldermen. He suffered a fatal heart attack in this apartment on February 13, 1914.
During the reign of Tammany Hall bigwigs John Kelly and Richard Croker, Slevin was "a power" within the organization…
Shoe dealer Darwin J. McClintock and his wife lived in the building at the time. Mrs. McClintock was a Christian Science healer, a position that had landed her in serious trouble earlier that year. On January 12, 1914, she was called to the home of bookkeeper John C. Wessells, Jr. According to Wessels, his 19-month-old son, Louis, "had been teething and became ill." The Sun reported, "He had sent for Mrs. Darwin McClintock, a healer attached to the Christian Science Church at Ninety-sixth street and Central Park West, who had treated the little patient." Three days later the baby was dead. The coroner diagnosed diphtheria.
A reporter visited the McClintock apartment on January 17. Mrs. McClintock was, understandably, defensive. She insisted "that she is not a professional healer but treats cases only for the good of humanity." Asked about the little boy's condition, she said, "I found him suffering from a slight fever, which had abated before I left. There was nothing seriously wrong with the child."
Authorities disagreed. On February 3, The Sun reported that both Mrs. McClintock and John C. Wessells had been arrested and "held criminally negligent for the death of nineteen-months-old Louis Francis Wessells."
Malcolm E. Rattray lived here in 1917. He was the personal chauffeur for E. Asche, who lived at 226 West 97th Street, and on December 16 that year he was driving Asche down Broadway when traffic policeman Benes signaled him to stop at the intersection of West 45th Street. Just as Benes signaled him to proceed, Sister Aquinas of St. Andrew's Church stepped off the curb. The Evening World reported, "She died in an ambulance which was taking her to Roosevelt Hospital." Rattray was held in $1,000 bail on a charge of homicide.
In August 1921, William Alperstein signed a 21-year lease on the structure. The New-York Tribune reported, "Mr. Alperstein will make extensive alterations and improvements to the property and construct stores on the ground floors." The renovations, completed before the year's end, resulted in four stores on the Broadway side, doctors' and dentists' offices on floors two through four, and "dwelling/sleeping rooms" on the fifth floor. There was no cooking allowed in the rooms.
Alperstein's medical building plan apparently fell flat. In 1924 another remodeling by architect Samuel Cohen resulted in what the Department of Buildings described as a "tenement with stores." The term loosely referred to all multi-family buildings, however, it seems the accommodations were less than elegant. That changed, in part, in 1935 when architects Leon & Lionel Levy once again renovated the building. There were now six apartments per floor above street level.
Just as Benes signaled him to proceed, Sister Aquinas of St. Andrew's Church stepped off the curb.
Gustave Anderson was assistant manager of the financial department of the American Broadcasting Company and living here in 1973 when the 28-year-old became involved in a foolish scheme. His good friend, 26-year-old Christopher Murphy was the assistant staff accountant of The New York Times. Murphy was responsible for arranging payment of expenses of the newspaper's foreign news bureaus. He convinced Anderson and another friend, 27-year-old James Connolly, a bartender, that he could defraud the firm without being detected.
And so, Murphy arranged for phony expense account payments to be wired into the accounts of Anderson and Connolly under "the impression that the men worked in foreign bureaus of The Times," according to the newspaper on May 3, 1973. By the time the men were arrested, they had defrauded the company out of more than $25,000. In the end, it seems they received a break from Justice Gerald P. Culkin in State Supreme Court on October 16. Their bank accounts were attached for the amounts they had stolen (in Anderson's case it was $8,000), and they received probation—five years for Murphy and three each for Anderson and Connolly.
At some point in the 20th century, the building was painted. Now mostly eroded away, it gives the building a rather distressed appearance. Any interesting architectural elements of the ground floor were stripped away years ago in favor of a bunker-like coating of a cement-like substance, and a stone cornice above the second floor is gone, leaving a blank scar. But, ignoring that, Christian Steinmetz's 1897 flat building still exudes a dignified air.
---
Tom Miller is a social historian and blogger at daytoninmanhattan.blogspot.com
Be a part of history!
Think Local First to support the businesses at 2680-2684 Broadway: