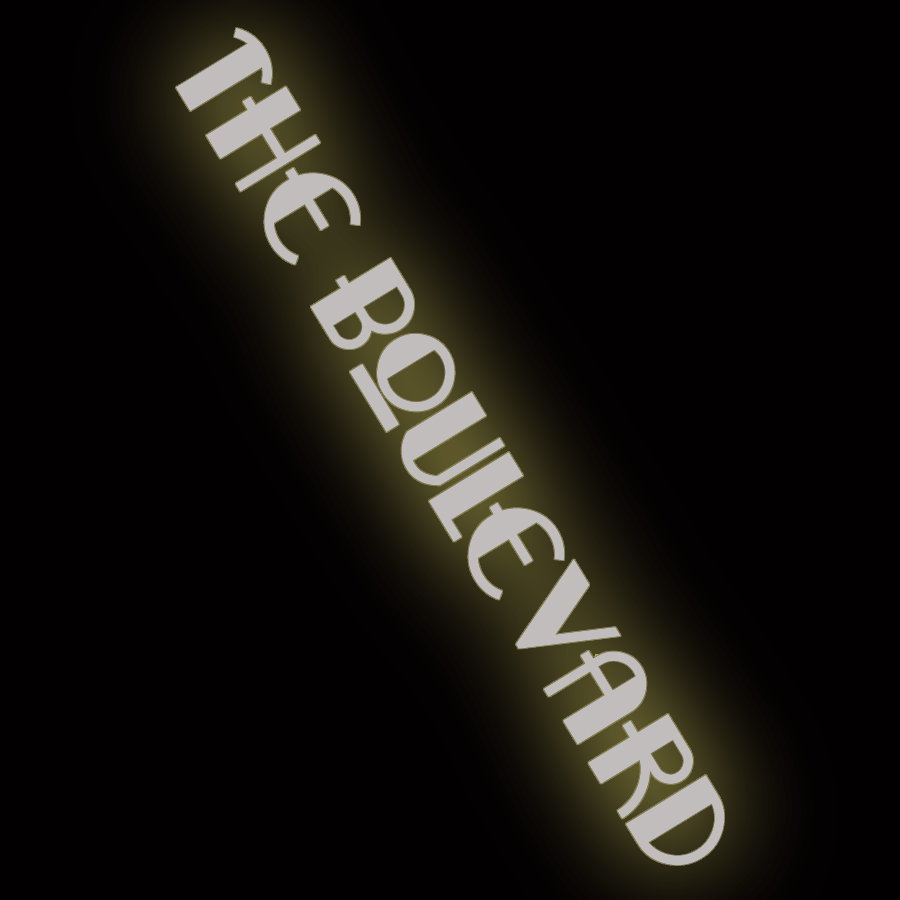 2686 Broadway
by Tom Miller
On April 4, 1896, the Real Estate Record & Guide reported that architect Christian Steinmetz had filed plans for six five-story "brownstone and brick double flats" that would engulf the eastern blockfront of the Boulevard (later Broadway) between 102nd and 103rd Streets. Oddly, the article noted "owner's name withheld." Steinmetz designed the group of store-and-apartment buildings in two sets of three. Those composing the northern half of the block were faced in brownstone above a two-story limestone base.
The original tenants of the southern-most of that group, 2686 Broadway, were well-do-to. Among them were the Edward Owings Towne family. Towne and his wife, the former Sara Johnston Cooper had a son, Fenimore Cooper Towne, who was seven years old when they moved into the new building. Born in Iowa in 1869, Towne was a playwright and attorney. In 1908 Men of America noted that he "is a member of one of the oldest American families, his earliest ancestor in this country having landed on Plymouth Rock in 1630."
Towne sat on the boards of several corporations. Although he was a successful attorney, having taken part in several celebrated cases, he was perhaps better known for his writing. His greatest hit was the play Other People's Money, and for his vaudeville playette, A Game of Wits, "he is said to have received the highest royalties ever paid to a playwright for a one-act piece," according to Men of America. In addition to his many plays, he wrote the ten-volume Aphorisms, a Book of Sentences and the four-volume The Completion of the Spire, and Other Poems.
"Israel Ludlow of New York, inventor of the aeroplane, was so badly injured by a fall here to-day that he probably will die."

Israel Ludlow was another attorney who lived here by 1910. Born around 1870, his passion was aeronautics. Ludlow had begun experimenting with motorized flight in 1905, launching his contraptions from the foot of West 79th Street.
A year later, a test of his aircraft in Florida nearly ended his life. On April 15, 1906 The New York Times reported, "Israel Ludlow of New York, inventor of the aeroplane, was so badly injured by a fall here to-day that he probably will die." His machine had risen to 200 feet when it was blown by a wind so strong that it broke the bamboo supports of the wings. They collapsed upon Ludlow, pinning him to his seat. The plane crashed to the beach, dislocating Ludlow's spine and partially paralyzing him.
Undaunted, the inventor forged ahead, using his apartment as his home base. An advertisement for The Ludlow Aeroplane appeared in the June 1910 edition of Aircraft. With his patents pending, Ludlow promised a "new system of transversal control. Guaranteed as to Flight. Guaranteed as to freedom from infringement on other patents. First Machine ready for delivery June 1st, 1910."
On August 3, 1920 the New-York Tribune reported that 2686 Broadway had been leased "to a company which operates a chain of restaurants." The article said the firm intended to alter the ground floor to a restaurant "and small apartments on the upper floors." The once-spacious suites were reduced in size to two-room apartments with kitchenettes.
Not all the tenants of the small apartments were as upstanding as the original residents of the building had been. Harry O'Brien lived here in 1933. He was picked out of a lineup at police headquarters on March 31 that year for armed robbery. Apparently, O'Brien's conscience got the best of him and before the evening was over, he had confessed to have committed "between 400 and 500 holdups during the last two years," according to The New York Sun. O'Brien told officers he had averaged about $200 a week for himself, splitting the total proceeds "with confederates."
The year of O'Brien's arrest saw the repeal of Prohibition. Four years later the restaurant space became the Columbia Bar, which would operate here for many years.
…he had confessed to have committed "between 400 and 500 holdups during the last two years"

The upper floors were converted to a single-room-occupancy hotel in 1945, with 14 rooms per floor. Among the transient tenants in 1984 was 26-year-old Carlos Gomez. On June 30, he got into an argument with Roberto Cardevi over a bicycle at 105th Street and Amsterdam Avenue. The climax of the heated confrontation came when Gomez pulled out a fishing knife and "in front of a lot of people," according to Detective Thomas Hyland, stabbed Cardevi in the chest, side, and back. The victim was dead on arrival at St. Luke's Hospital, and Gomez was charged with second-degree murder and possession of a deadly weapon.
In the meantime, the ground floor space was home to Roca Travel in the 1980s, followed by a succession of restaurants. Antonio Dragonas opened the Greek restaurant Nookies in April 1997. It was supplanted by Urban America in 2001, which made way for Sookk Thai restaurant in 2008.
In 2020 demolition permits were filed for the northern half of the block, including 2686 Broadway. Christian Steinmetz's venerable flat buildings were replaced by The Rockwell, a 13-story residential structure designed by Hill West Architects.
---
Tom Miller is a social historian and blogger at daytoninmanhattan.blogspot.com