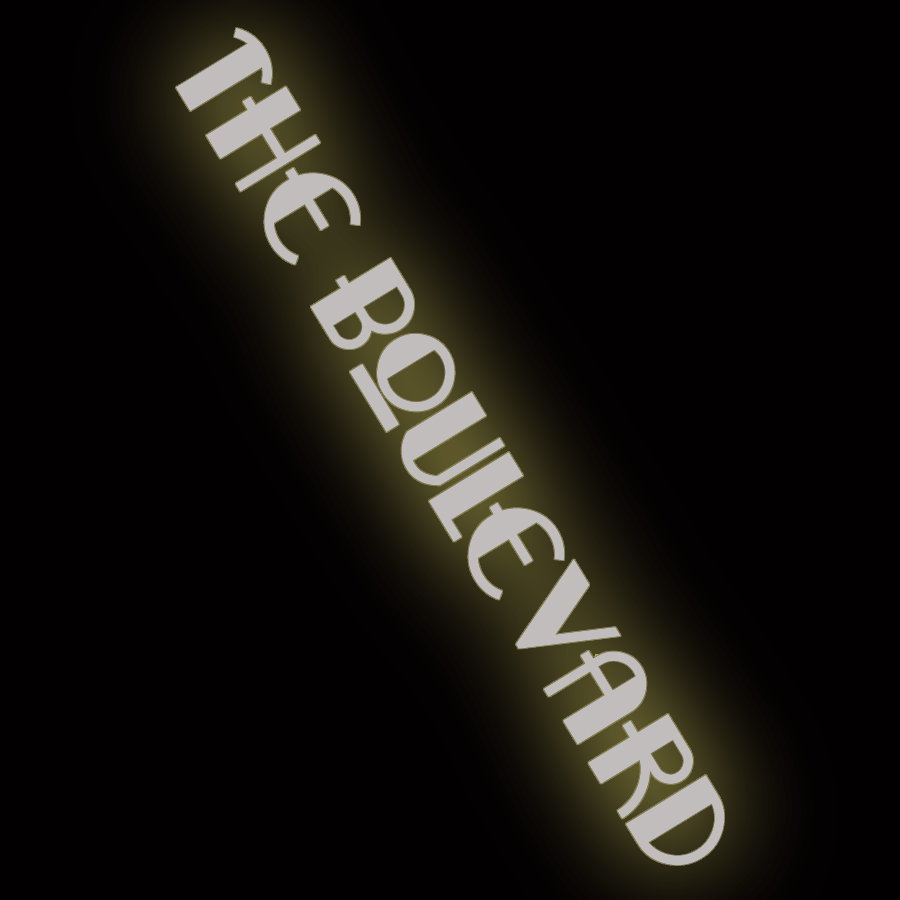 The Marguerite
by Tom Miller
In 1899 architect A. O. Hoddick designed a seven-story apartment-and-store building at 2731 Broadway for developer Bryan L. Kennelly. Completed within the year, the Marguerite was faced in red brick above a two-story stone base. The handsome residential entrance to the left of the storefront sat within a columned portico. Two rows of projecting bays ran upward from the second through seventh floors where they were capped with classical pediments. The top two floors took the form of a steep mansard roof.
Residents chose from apartments of 4 to 6 rooms and a bath. Rents in 1902 ranged from $360 to $500– an affordable $1,500 per month for the most expensive by 2023 terms.
Initially, the store was home to the real estate office of Jesse C. Bennett & Co., but by 1901 the Slawson Bros., Inc. dairy products store had moved in. It was supplanted in 1903 by another dairy store, Sheffield Farms. The firm ran 17 other stores in the city, almost all of them on the Upper West Side. it would remain here at least until 1912.
One resident couple had a house guest in the summer of 1905, but things went terribly wrong for her. On June 9, 1905, The Sun began an article saying, "Mrs. Ellis Hey of Boston, who is visiting friends at the Marguerite apartments, at 2731 Broadway, was held up and robbed by three men at Broadway and 104th street at midnight on Wednesday and was so upset by the experience that she spent most of yesterday in bed."
Mrs. Hey had chaperoned a party of young people to the Hippodrome. Afterward, she came back to the Marguerite alone on a streetcar. When she got off at the corner of 104th Street, a young man bumped into her. "He grabbed the bag she carried," recounted The Sun, "and Mrs. Hey screamed." At that point, two other young men ran out of the darkness. Mrs. Hey assumed they were rushing to her assistance. Instead, they were cohorts of the thug. As all three assaulted her, the feisty woman hung on to her purse until the straps broke, and the hooligans fled with it. Inside were more than $100 in cash and a gold and amethyst rosary she had recently received from Rome.
Her shouts attracted several men within a few minutes, but the robbers were gone.

Her shouts attracted several men within a few minutes, but the robbers were gone. "Mrs. Hey became faint and had to be assisted into the Marguerite, only a short distance away," said the article. The incident convinced her that she had seen enough of New York City. "She said last night that she never before had had such an experience and that she was so disgusted that she intended to go home to Boston to-day."
Living in the Marguerite by 1907 were architect Frank Miles Snyder and his wife, the former Dorothea Jewell. A graduate of the Ecole des Beaux-Arts in Paris, he would work with the esteemed architectural firms of McKim, Meade and White; John Russell Pope; and Bertram Goodhue & Cram. While living here, he published the serial book Building Details, from 1906 through 1914. Each issue included ten 16-by-21-inch drawings with details of various works by some of the period's leading architects. The couple remained at 2731 Broadway until around 1920, when they moved into an 18th-century home in Pelham, New York.
Actors Charles W. Butler and his wife Alice Butler lived in the Marguerite in 1908. Called a "sterling character actor," by The Players Club historian in 1920, Butler had started his career in 1878. Alice was born into the theatrical Augarde family in London in 1868. Both her sisters, Amy and Adrienne Augarde were well-known English actresses. She and Charles had married in 1893, two years after she first appeared on stage. Like her husband, she played supporting roles and had, by now, appeared with world-renowned stars like Mrs. Patrick Campbell and Richard Mansfield.
Attorneys George R. Montgomery and Tristram Roberts Coffin called the Marguerite home in the first decades of the 20th century. Montgomery graduated from Yale University three times—in 1892 from the Academical Department, then from the Yale Law School, and, after receiving his law degree, he entered the Yale Divinity School. He had married Emily E. Emerson on June 25, 1902, but she died less than two years later, on May 1, 1904. He lived here with his second wife, Helen Perkins Montgomery, whom he married in 1907, and their son Marshall Hugh, born two years later.
Attorney Tristram Roberts Coffin was a graduate of Columbia University. He and his wife, the former Elsie Potter, not only lived in the Marguerite by 1912, but they owned it. On July 12, 1919, the Record & Guide reported that Coffin had leased the building for 21 years to Henry Zagat. The new proprietor renamed it the Ruremont.
Zagat leased the store that December to the Henschel Tire & Rubber Co., a reflection of Broadway's nickname, "Automobile Row." Dozens of other automobile-related businesses liked the thoroughfare from Times Square northward.
Paul H. Zagat, presumably Henry's son, found himself in legal trouble in 1920. With post-war apartments scarce, he engaged in what was called "profiteering." But one tenant was not willing to pay. On August 21, The Evening World reported that a complaint had been filed with the Mayor's Committee on Rent Profiteering charging that "Paul H. Zagat…demands $125 for apartment renting for $80." Zagat and other landlords insisted "the flats are worth the money they are demanding," said the newspaper. But then, it asked editorially, "ought not the owner [be forced] to pay more taxes on the building than he paid a year ago?"
At the time, not all the residents were as respectable as they had been in 1900. Billie Kingsbury, for instance, was a prostitute. On November 3, 1921, she brought a client, Arthur Crandall, back to her fifth-floor apartment. She charged him $10 (the equivalent of $165 today). Unfortunately for Kingsbury, he was an undercover officer. She appeared in court to answer the charges in February 1922.
Also living here at the time was Robert Earl Normandy. His apartment was described by the New York Herald as "a luxurious place." When detectives came knocking on his door in August 1921, he opened it wearing a silk smoking jacket. The New York Tribune said he was "described as the best dressed man ever taken to Police Headquarters." His arrest had started with a peculiar incident several days earlier.
Using the surname Lorraine, Normandy had hired a private driver to chauffeur him around—the 1921 equivalent of an Uber or Lyft service. He used William Kaska's services for three days, during which time, according to Kaska, "He had dispensed eats and drinks, handed out $5 tips, and paid his bills." After taking friends to dinner on August 18, Normandy aka Lorraine told Kaska to take them to a Broadway hotel. When they arrived, "two men, who flashed gold shields and declared that Lorraine was under arrest for carrying a gun," grabbed him and took him away. Kaska was owed $33.
He went to police headquarters and asked, "Where do the cops take people they lock up? I mean the birds they get for carrying guns." He told the entire story; detectives looked up arrest records, and found nothing. Kaska knew, of course, the home address of the man he knew as Lorraine. When detectives pushed past Normandy and into his apartment, they discovered "a small wall safe, which had been recently ripped from a bed of plaster; two masks, two chisels, two pairs of gloves and a loaded revolver." Police believe they had just solved a string of Long Island robberies.
When detectives came knocking on his door in August 1921, he opened it wearing a silk smoking jacket.
Despite some questionable residents, the building continued to be rather upscale. An advertisement in August 1922 offered apartments from four to six rooms at "$85 per Mo. Up."
Henry Zagat's daughter, Beatrice, graduated from Barnard College in 1918. The following year she married Sydney R. Ross. Not surprisingly, the newlyweds moved into 2731 Broadway. They were still living here as late as 1925.
The building was remodeled in 1953. There was now a total of 34 residential units in the building. The stone portico was removed, as were nearly all of A. O. Hoddick's striking 1899 exterior details. The handsome mansard was now nothing more than a blank, slanting wall. Only the three-story brick pilasters survive to remind the passerby that this was once an attractive building.
An advertisement in the May 4, 1972 issue of the Columbia Daily Spectator offered a 20 percent discount to Columbia students at the Lisann Cleaners in the building. Sadly, five months later, those customers wished they had not taken advantage of the deal. The owner fled town, leaving dozens of customers unable to retrieve their clothing. It was not until December that a glimmer of hope appeared. On December 12, 1972, The New York Times reported that "Scores of New Yorkers whose clothes were locked up in a West Side dry-cleaning establishment when the owner disappeared in October will be able to get their garments back in time for Christmas." The Attorney General's office had appointed a receiver for the Lisann Cleaners.
The tenants were dealing with a problem in 1990. The New York Times reported that residents complained that "a growing number of homeless people had been sneaking into the building at night to escape the cold." They would sleep on the floors of the hallways. On the night of December 8, 1990, a homeless man was ejected from the building. He returned to set the refuse room on fire. The smokey blaze traveled up the stairway to the fifth floor. Three residents, two men and a woman, were found horribly burned on the staircase between the fourth and fifth floors. They later died. Another man suffered second-degree burns over 15 percent of his body, according to Bradford E. Billett of the American Red Cross.
The apartments were little affected, the fire having been contained mostly in the hallways and staircase, and repairs were quickly made. Those repairs were relatively easy. The travesty of the 1953 exterior renovation, unfortunately, would be much more difficult, if not impossible, to undo.
---
Tom Miller is a social historian and blogger at daytoninmanhattan.blogspot.com
Be a part of history!
Think Local First to support the business at 2731 Broadway: