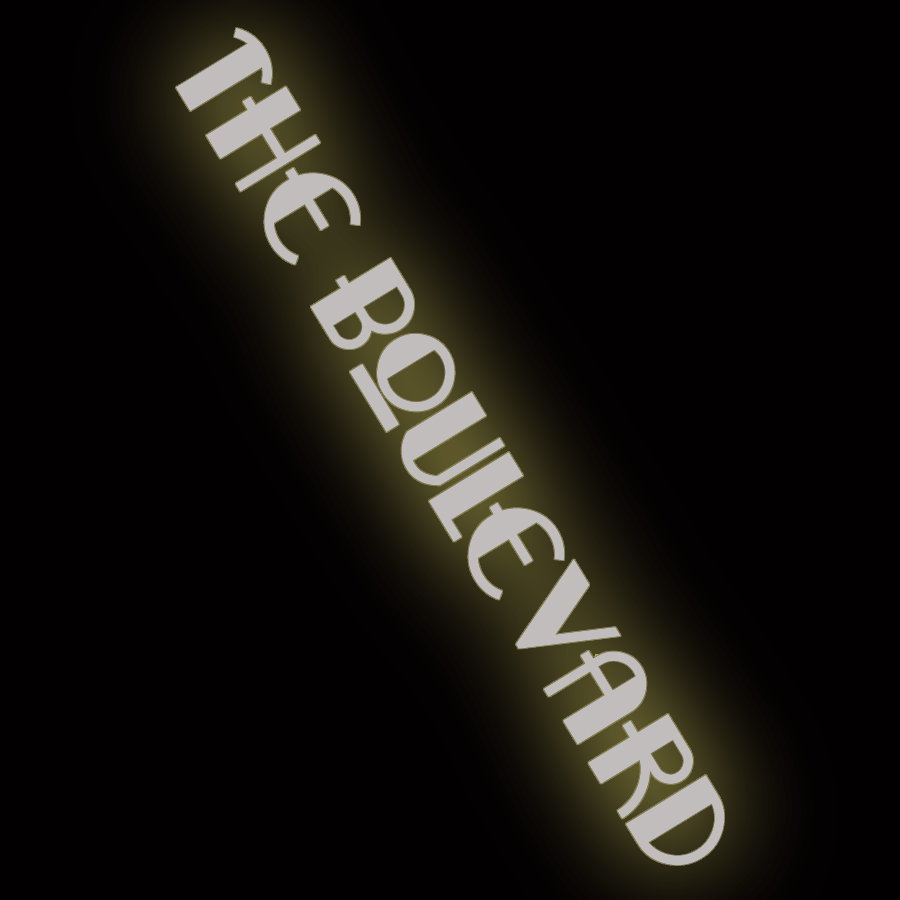 2794 Broadway
by Tom Miller
In July 1880 the architectural firm of Thom & Wilson filed plans for a "brick dwelling and store" building on "Grand Boulevard, southeast corner 108th Street" for real estate developer Austin Hall. (Grand Boulevard, or simply the Boulevard, would be renamed Broadway at the end of the following decade.) Completed the following year, the five-story structure was faced in brown brick and trimmed in brownstone. Thom & Wilson chamfered the corner, affording extra light and ventilation to those apartments. The residential entrance, located at 256 West 108th Street, sat atop a short stoop. Its impressive portico boasted polished, free-standing granite columns atop paneled stone pedestals and a regal entablature and cornice. Apparently pleased with the new building, Austin Hall and his wife, Catharine, were among the first residents, remaining into the 1890's.
There were two stores on the 108th Street side, and one on Broadway. The corner space was home to J. Mahoney's grocery store until 1904 when it was leased to the National Cash Register Company. NCR, as it later became known, had stores peppered throughout Manhattan at the turn of the last century, as even the smallest of shops embraced the security of a cash register.
The residents were middle- to upper-middle-class. Living here in 1907 was Edith E. Corning, an unmarried 28-year-old. On September 1 she met a friend, Mrs. Mary M. Frye at Brighton Beach for the day. After enjoying their outing at the resort, they had dinner at a fashionable hotel then headed home—Edith to Manhattan and Mary to Sheepshead Bay. The New York Herald said Edith was one of "a hundred well dressed men and women who had dined in the Brighton Beach hotel" who were waiting for a train. The newspaper described her outfit, saying "Her clothing was all blue, jacket, waist and skirt," and that she wore "a 'Fluffy Ruffles' hat." (A Fluffy Ruffles was a wide-brimmed Edwardian hat laden with ostrich feathers.)
Edith stood too near the tracks and as a five-car train swung around the curve, the "shoe" that normally gave contact to the third rail caught her skirt.
Edith stood too near the tracks and as a five-car train swung around the curve, the "shoe" that normally gave contact to the third rail caught her skirt. "Thrown on her face, the woman was whipped along the platform, striking the feet of other women who fell over in fright and horror," said the article. Men tried valiantly to grab her clothing, while others yelled at the motorman to stop the train. As the crowd watched in horror, "the woman's body was twisted under the train and upon the track and the wheel of the truck close to her passed over her skirt, drawing her body inward and breaking the hold on her dress, crushing out her life." Some women fainted while others ran shrieking from the scene. It was not until just before midnight that Mary M. Frye returned to Brighton Beach and identified the body. The motorman, George Lewis, was arrested.
Appearing in newspapers and magazines for much happier reasons were the daughters of Charles Mampel and his wife. On April 4, 1900, the Musical Courier reported, "Little Ida Mampel, the ten-year-old daughter of Mr. and Mrs. Charles Mampel, of New York, gave a piano recital at Mendelssohn Hall last Thursday evening." She had made her musical debut the previous summer with the Kaltenborn Orchestra. Her sister, Edna, was an accomplished pianist and singer, as well. She would go on to a career as a vocal recitalist.
On March 4, 1908, eight years after Ida's Mendelssohn Hall recital, the Musical Courier reported, "Ida Mampel, the young pianist…was married Tuesday, February 25…to Harry I. Mead, a mining engineer, of Chicago." It appears that Ida's musical career had ended with her marriage. The article said, "Mr. and Mrs. Mead are now on their way to Chihuahua, Mexico, where Mr. Mead is manager of two silver mines."
Another musical family in the building were the Webbs. William Edward Webb and his wife, Juliet Seymour, had two sons, Kenneth Seymour and Roy. Roy was, according to the New York Herald, "a golfer of national reputation. But he was best known as the composer of light opera music (as well as the Columbia University fight song "Roar, Lion, Roar") and for collaborating with his brother in writing musicals.
During a production of one of their plays, Leap Year Land, at New Brighton, Staten Island in 1915, Roy met actress Jean Finnie. She had previously appeared in their play The Mountaineers, but somehow the two never met. Two years later, on July 18, 1917, Roy and Jean were married in the chapel of St. Bartholomew's Church. According to the New York Herald, because of the recent death of his uncle, vaudeville entertainer Digby Valentine Bell, it was a small ceremony. Nevertheless, several members of the Lambs were there, including famed actor DeWolf Hopper.
Both the Webb brothers would relocate to Los Angeles. Roy became a film composer with hundreds of motion picture credits. He was nominated for an Academy Award six times. Kenneth became a film director, screenwriter and composer, known for films like The Devil's Garden, His Wife's Husband and The Master Mind.
Another resident suffered a tragic accident on September 6, 1925. A bachelor, Joseph McNaier had a degree in engineering from Lehigh University, later studied at Cornell University, and then attended New York University's law school. He was admitted to the bar in 1915 and now had a private patent attorney practice.
On December 31, 1929, a man identifying himself as Joseph Rebar, brought two girls—presumably sisters—to Tena's door. One was about two years old and the other a baby of around nine months.
On Friday, September 4, 1925, he left 256 West 108th Street to spend the weekend at the Vindobona resort at Greenwood Lake, New York. The New York Times reported, "Sunday afternoon he went riding and on his way back to the lodge his horse became frightened and reared, throwing his ride heavily." The horse fell over backward, landing on McNaier. Friends hurried him to the Warwick Hospital where he was operated upon immediately, but before the operation could be completed, McNaier died.
In the early Depression years, Mrs. Tena Clements garnered extra income by running a daycare center from her apartment. On December 31, 1929, a man identifying himself as Joseph Rebar, brought two girls—presumably sisters—to Tena's door. One was about two years old and the other a baby of around nine months. He told her that his wife was in the hospital, and that he needed her to watch the girls for one hour. But then he never returned. On New Year's Day 1930 Tena brought them to the foundling ward at Bellevue Hospital. A search for Joseph Rebar revealed that the address he had given was false.
Dorothea Bywater lived at 256 West 108th Street in 1936. She knew a neighbor, Helen Levinsky and her husband, only by name. On the night of October 6, Helen knocked on Dorothea's door and asked if she could watch her four-month-old son for thirty minutes. In a case of déjà vu echoing the Tena Clements incident, the Levinskys abandoned the child. Twenty-four hours later police had launched a search for them.
With Prohibition ended, the corner space became the Riverside Bar & Grill in 1932. It would survive for years. By the third quarter of the century, the space was home to Cannon's Restaurant. A sixth story was added to the building in 2009, at which time the cornice was removed, and the brick painted white. Today there is still a restaurant at 2794 Broadway, while a dry cleaner and Himalayan restaurant occupy the side street spaces.
---
Tom Miller is a social historian and blogger at daytoninmanhattan.blogspot.com
Be a part of history!
Think Local First to support the local business currently at 2794 Broadway: