482-488 Columbus Avenue, The Hilda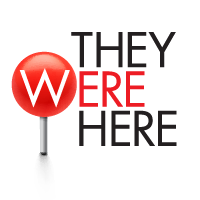 A Crushing Loss at The Hilda
by Max Chavez, for They Were Here, Landmark West's Cultural Immigrant Initiative
The Hilda, a five-story block of flats and retail space at the northwest corner of 83rd Street and Columbus, was erected in a mix of brick and Connecticut brownstone at some time during the latter part of the 19th century. The Hilda's architect was Henry Andersen (or Anderson), an accomplished designer whose flats and rowhouses can be found all over the Upper West Side; his Mount Calvary United Methodist Church at 140th and Edgecombe is a stellar example of his work outside of his mostly residential designs.
The Hilda, however, was one of his grandest creations: a Renaissance Revival block flaunting a lovely rounded corner bay crowned with a decorative shield. The Hilda's entire fourth floor contained a line of carved crests and wreaths under each window, lending the flats an air of European luxury. The central bays on the 83rd Street elevation were where the building's grandest and most ornate concentration of detailing could be found: additional carved crests, shields, and wreaths, geometric patterns, and decorative window recesses all added great pomp to the Hilda's otherwise simple façade. Meanwhile, the flats' rusticated base was home to multiple retail spaces, host to many a profitable business over the decades.
The Hilda's fourth floor contained a line of carved crests and wreaths under each window, lending the flats an air of European luxury.
Advertisements, coupons, and job postings during the first half of the 20th century show that the Hilda's ground floor was a bustling mix of retail and culinary enterprises. For example, 484 Columbus was once a James Butler, Inc. store, as indicated by a December 1921 advertisement in the Daily News.[1] At the time, this location at 484 Columbus was one of hundreds in just Manhattan; other James Butler addresses could be found from as near as Brooklyn and Yonkers to as far as the sleepy exurbs of Connecticut, although at one time Butler owned store locations in Cleveland, Cincinnati, and St. Louis.[2]
The eponymous owner and founder lived a life that embodied the great mythology of America. An Irish immigrant, Butler used his life savings of $2,000 (around $54,000 today) to open his first grocery store on Second Avenue in partnership with his landlady's son in 1882. The stores quickly flourished and Butler became a grocery magnate, a real estate mogul, and a philanthropist, even funding the establishment of Marymount College in Tarrytown as a memorial to his late wife, Mary A. Rorke. Butler died in 1934 and his funeral at St. Patrick's Cathedral was attended by over 3,000 people.
Featuring culturally insensitive offerings.
Image Courtesy Daily News, 25 November, 1936; P. 43
linethanksBy the late 1930s, 484 Columbus was Butler's Ye Olde Tap Room which proudly boasted of hosting three performances a night, alluringly referred to in ads as a "Rendezvous on Columbus Ave". One advertisement for a Thanksgiving Eve party at Butler's promises a "gorgeous bevy of beautiful girls" at Chester Doherty's Holiday Revue; a New Year's Eve party (for just $3.50 a person) teased an eight-course supper, floor show, party favors, and, yes, scantily clad women. However, in a jarring break from Butler's usually gaiety, the taproom was also the scene of the accidental 1940 death of a two-year-old due to what can only be described as a freak accident. The toddler, Edward Kavanaugh, was walking down Columbus, hand-in-hand with his uncle, while a bar fight broke out near the entrance to Butler's. Four men had come outside to "settle an argument" when one bar patron swung on another. The 6-foot, 200-pound recipient of the punch flew backwards and landed squarely on young Edward, crushing him and fracturing his skull against the sidewalk. The toddler was taken immediately to a nearby hospital where he was sadly pronounced deceased.[3]
Next door, 486 Columbus's storefront was in its earliest days a "first-class oyster and chop house." Meanwhile, 488 Columbus was, around the same time, home to The Rex, a lunchroom described in want ads as "a nice place."[4] Other businesses that took up residence at the Hilda include hardware stores, furniture showrooms, haberdasheries, and saloons.
The 6-foot, 200-pound recipient of the punch flew backwards and landed squarely on young Edward, crushing him and fracturing his skull against the sidewalk.
By 1929, 488 Columbus was home to an outpost of Trunz Pork Stores. Founded in 1904 by Max Trunz, a German immigrant who came to the United States in 1895, the successful pork butchers began as a lard company. The stores were extremely lucrative and long-lasting; the company sold pork products for over a century, with their last location in Port Washington shuttering in 2005.
An early morning fire tore through the Hilda in 1940, damaging many apartment units and displacing numerous tenants. While some residents were treated onsite for smoke inhalation, there were no serious injuries.[5] In a much damper contrast, the Hilda became one of many waterlogged neighborhood buildings in August 1947 thanks to a water main break in front of 1 West 85th Street, causing water to cascade in both directions up and down Columbus Avenue. A foot and a half of rushing water flooded area streets, weakening pavements and sending a gushing deluge into cellars and basements. The corner of Columbus and 83rd was witness to one of the most dramatic scenes of flooding when a 30-foot segment of sidewalk collapsed, exposing underground gas lines. Hundreds of thousands of dollars of damage were ultimately inflicted on the area, although no one was seriously hurt.[6]
The Hilda was no stranger to your typical domestic quarrel either, made evident by the arrest of resident Byron Douglass. The thirty-year-old actor was apprehended by police officers in the middle of rehearsals on Oct 24, 1896, due to accusations from his wife, Marie, who claimed that Douglass had not supported her or her son for the past four years.
What Came Next? Read about the Sarah Anderson School
[1] Daily News, 4 Dec 1921. Pg. 16.
[2] https://archive.macleans.ca/article/1907/9/1/the-rise-of-james-butler
[3] New York Daily News, 07 Apr 1940, pg. 10.
[4] The World, 18 Aug 1896, pg. 11.
[5] New York Daily News, 18 Sep 1943, pg. 13.
[6] New York Daily News, 18 Aug 1947, pg. 8.
---
Max Chavez is an architectural historian based in Chicago, Illinois.
Learn More about Block 1214