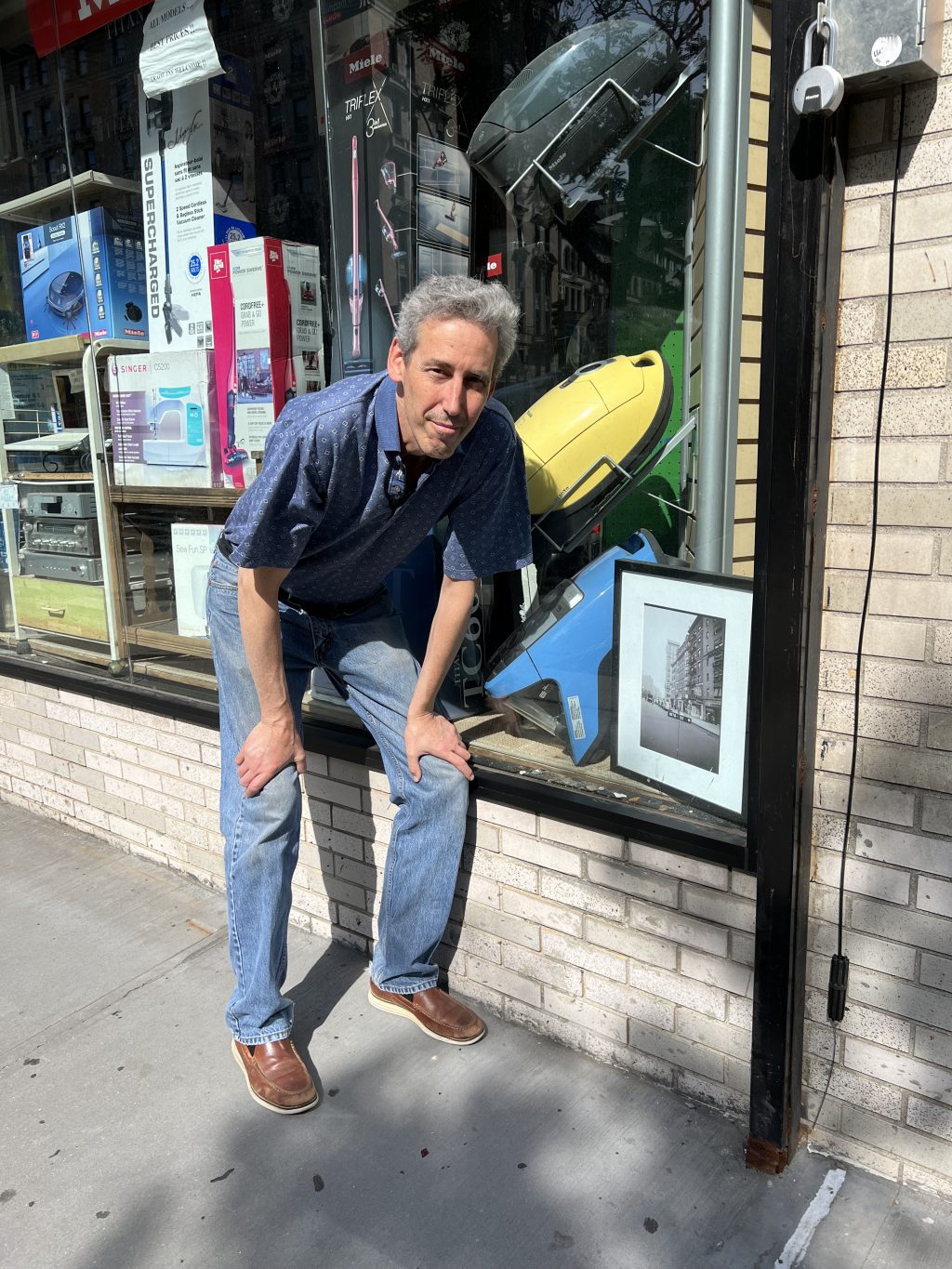 By Claudie Benjamin
Among the many devastating outcomes of Covid, there were surprising but understandable positives. Changed behaviors brought renewed connections between a number of local business owners and their customers. Due to proactive public health restrictions, homebound residents found themselves with enormously increased interest in repairs of previously forgotten or neglected household items as well as the purchase of new replacements. Hours and hours spent at home led to discoveries of broken lamps, sewing machines, and electronics.
"Once we were back in the shop (following the mandated city-wide closure) we were very, very busy," says Mark Linde, owner of Crown Sales & Service at 2792 Broadway. "Some customers were coming in with carts full of sewing machines they hoped to use to sew masks and gowns. Others were bringing shopping bags brimming with lamps needed for reading and all kinds of vacuums and electronics in need of repair." Naming other items that also require attention, Linde says that vintage items like manual typewriters and older turntables have become quite popular with the young hip crowd who find it "cool" to own and use these mechanical marvels of years ago.
Stepping into Crown is like stepping back in time. It still has the look and feel of the store which opened some 60 years ago. In "A Crown Jewel for Old Equipment Repair Thrives", a 2018 Wall Street Journal article, the store is described as a gem. It is a storybook maze of tools, parts, wires, and tubes, along with everything from repair items mentioned above to brand new state-of-the-art sewing machines by Pfaff, Janoma, Elna and Singer, and top-of-the-line vacuums from Miele, Sebo and others.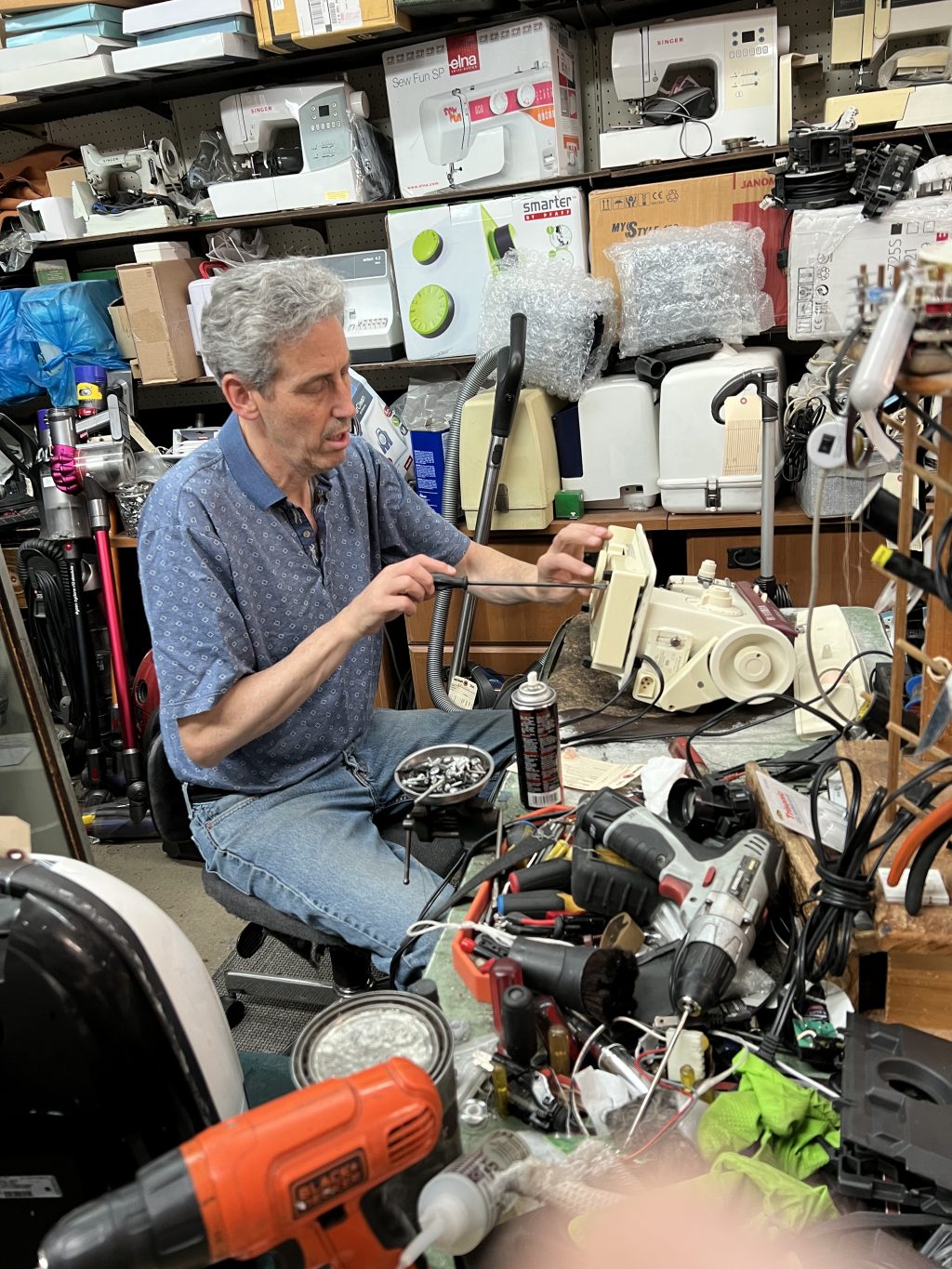 One of the main reasons the store has been successful for so many years is the personal customer service. On a recent afternoon, Linde was on the phone explaining what he thought was wrong with the customer's sewing machine. He urged the customer to bring it in to have it checked out and repaired. Another customer wanted to know which of the Miele vacuum cleaners might match her needs and budget. Crown is a Premier Miele Dealer and has many machines not generally available at large box stores or mass marketers online. Customers who come into Crown get an education about all the various machines so they can make an educated choice for their purchase. For example, even though bagless vacuums are quite popular on the market today, Linde wants people to know about their filtration limitations and the extensive maintenance and care they require.
Each day brings a huge variety of requests. "Unfortunately we have to turn away many repair items that are not within our expertise," says Linde. A customer arrives with a question about her phone that has been hacked by a devious, IT-savvy relative. "Although we do computers, we do not do phones or tablets," he explains, referring her to the Apple store for help. Among challenges he finds interesting and rewarding are bringing new life to 75 to 100-year-old sewing machines and restoring vintage tube radios. "I wish they would never pick up the tube radios when they are done," says Linde. "The sound is so warm and wonderful."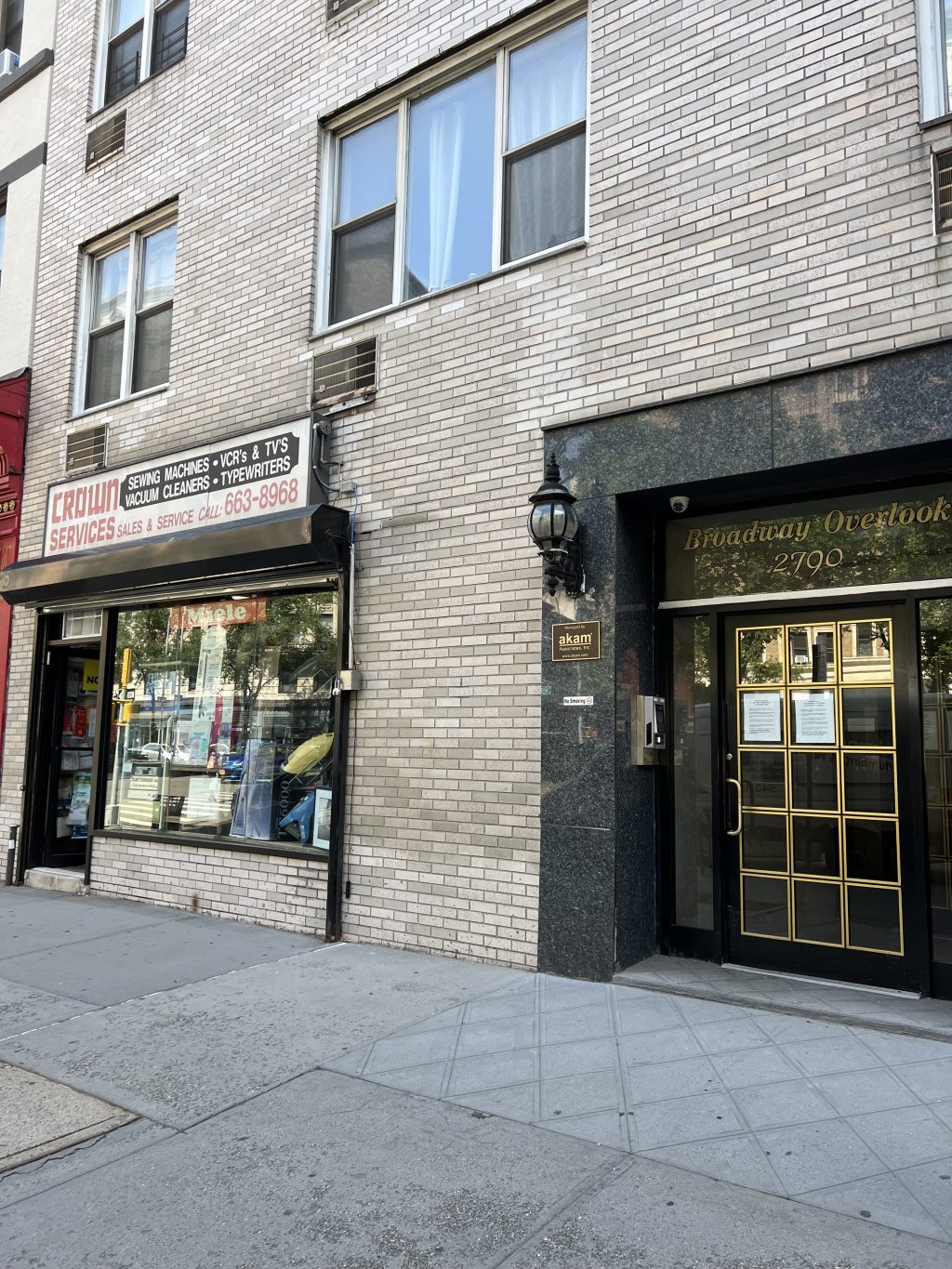 Linde never imagined spending years repairing and reviving old, broken items. "I came from a family of engineers but growing up had no interest in building or repairing anything." He went to school for journalism and wrote articles for papers and magazines before shifting to advertising copywriting for a bit. He then joined a family real estate business and worked as a broker and real estate manager. About 35 years ago, his wife asked him if he could temporarily help out her father, George Grossman, when his right-hand associate retired from his shop and moved to Florida. He reluctantly agreed and, "The rest is history," he says. "I realized I had a pretty good mechanical mind and I really enjoyed figuring out how to repair things."
Grossman, now 88, retired three years ago. He was trained by Singer and when not doing repairs in the field, he worked in the store on the west side of Broadway between 107th and 108th Streets. Describing the history, Linde says that at some point in the early 1960s, Grossman became disenchanted with his boss and when the store became available at 2792 Broadway, directly across the street, he said, "See that store over there, I'm going to open my own store and put you out of business." He signed a lease, stood in front of the store, and told all his customers that he was over there now in his own store. Before long, the Singer store was gone. Crown became the place where Broadway theaters, high-end clothing, and design shops, ballet companies, TV wardrobe rooms, and hundreds of loyal customers came to buy new sewing machines or repair their old ones. Over the years, vacuums, typewriters, TVs and electronics, lamps, and other items were added to the mix.
After 60 years, Crown is still going strong and is one of the few businesses of its kind in NYC.