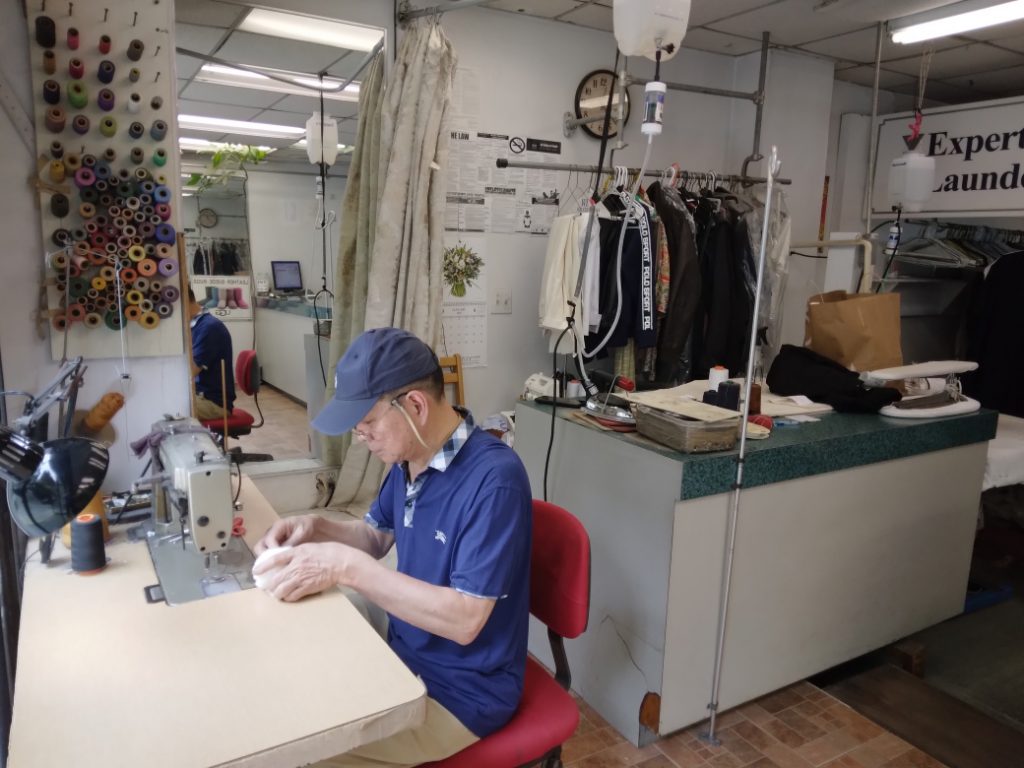 By Claudie Benjamin
Do huge rescues of stained clothing happen? This question truly translates as, can stains be removed without leaving a trace? Responding to this question, Brian, owner of New Ansonia Cleaning, said, "There is no dry cleaner who can guarantee all stains can come out. I always treat my customer's clothing like mine, trying a little bit harder to fight stains. I don't want our customers to be disappointed. I cannot take the full credit; it's my whole team doing the hard work."
Customers acknowledge this effort. One memorable example concerns a long-time elderly customer who winters in Florida. Brian says the woman has told him that because they don't clean clothes well in Florida, she always brings anything with stains home for cleaning at New Ansonia Cleaning located at 230 West 74th Street. "The stains all come out. Maybe it's something that just happens in New York," Brian joked. Another dramatic example of customer appreciation: "I have a customer who is a lawyer. Now she moved to Rhode Island and moved up in her career. When she comes to New York, she brings her clothes for us to clean. She said there's no good dry cleaner over there and suggested I open a store in her town."
Brian did not originally plan to go into the dry cleaning business. He came from China to New York at age 18 and completed college in New York. He then was working at a bank when a relative who had taken over the business from a former owner, asked Brian if he would come to help out. Brian explained that he was mostly needed to close the language gap between customers and the store staff who were not certain of their English. Brian came in to assist 22 years ago and stayed. Why stay so long? He responded, "the customers have really become friends."
Business became more difficult after 9/11 when many customers left the city. Covid was damaging in another way, drastically reducing the need for freshly laundered and pressed clothes for the office. "People could wear their pajamas while working on the Internet. Since then, work patterns have changed, and the demand for dry cleaning has dwindled. New Ansonia Cleaning also has a tailor, Mr. Byung Lee, who was already working there before Brian arrived. Over time he, too, has seen changes. A perfectly tailored suit or altered hem is appreciated but no longer considered to be essential by most folks. Brian said the store is now closing at the end of May because the lease is up and the landlord has other plans for the space.
What a gap the departure of this store leaves on the north side of the Ansonia. Brian is a beloved neighborhood business person, and as he prepares to leave, his customers are sad to lose yet another defining local business.
Glen Lenier lives nearby at 370 Riverside Drive and has been bringing his clothes to this cleaner for over 20 years. He and other friends and customers will be stopping by for an informal farewell event at 1pm on Friday, May 19 (today!). Glen said that for the few weeks that remain until the store closes on May 31st he expects Brian will be working to see that all customers who have dropped off garments to be cleaned have them returned.