In the 70s, many young women were expected to date but not to sleep over at their boyfriend's apartments before they were married. And moving in together without an exchange of rings was still considered questionable. Even knowing all that, Denise Pence Boockvor "felt something was instinctively right" with what was happening between her and her first Broadway dance partner, Steve Boockvor. After a whirlwind romance during rehearsals and out-of-town try-outs for The Rothschilds, they moved in together on 83rd Street & Riverside Drive, married in 1973 in England (after shooting the film, Superstar, in Israel), and then, while pregnant with their first child, they moved into The Trafalgar on 99th Street and Broadway. Fast forward half a century. They musta have done something right.
Denise came to New York in the summer of 1970 to study at the Graham School. Her college, North Carolina School for the Arts, had given her the name of the housemother at The Rehearsal Club on West 53rd Street. She knew no one. She had no specific plan, but she never went back to college. Instead, she lived in one of the two brownstones donated by the Rockefeller family to support young theater women as they pounded the pavement auditioning, trying to launch careers. While Denise only lived at the residence for about three months, she credits the support and encouragement from her fellow Rehearsal Club actresses for where she is today.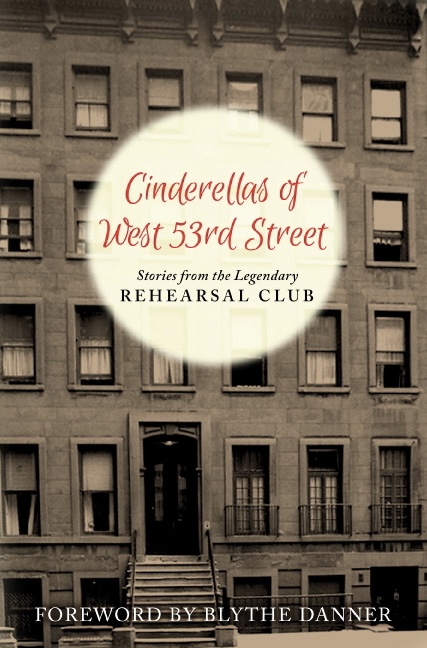 Although The Rehearsal Club closed in 1979, the friendships continued, and those women are now publishing a book under the Boockvor Productions umbrella! Cinderellas of West 53rd Street: Stories from the Legendary Rehearsal Club published by Bear Manor Media will be available May 11, 2023. The Rehearsal Club's history is told through memoirs spanning four decades, and it includes their journey to incorporation in 2019 and the "rebirth" of The Rehearsal Club, a 10-room "Residency Program" housed at The Webster (created in 1916; closed April 1, 2023). Carol Burnett, who lived at The Rehearsal Club in the 50s, evocatively describes how important the sanctuary was to her others in her recent January 2023 article in The New York Times. The Rehearsal Club, and the many known and unknown stars who passed through its doors, are an important part of Broadway and New York City's history. The Ferber/Kaufman play and later 1937 film, Stage Door, made The Rehearsal Club famous. This important collection of memoirs, as told by the real voices of Stage Door, tells the history that would have otherwise been lost when the brick-and-mortar building was destroyed.
When Denise met Steve, he was already a veteran of many, many original Broadway companies, garnering a Tony nomination for Working, which led to them both being immortalized in the hit musical, A Chorus Line as "Al" & "Kristine." Denise later spent another decade as "Katie Parker" on the long-running soap, Guiding Light, giving her two Best Supporting Actor Emmy nominations. In 2022, she and her husband, Steve Boockvor, were honored with a Life Achievement Award in Dance from Columbus State University.
Today, she and her husband run a Shakespeare reading workshop via Zoom while adjusting to a world changed by Covid.
Denise and Steve are both passionate about the subject of the strength of community and the power that comes with contributing to shared goals. The late Michael Bennett, creator of A Chorus Line, shared those royalties with his dancers. As a leader for The Rehearsal Club women, this Cinderella Book was created as a shared project and will forever be a legacy for the "new" Rehearsal Club. Conceived in 2006, the Cinderella Book results from years and years of collaboration among a national network of alums. Former residents of the "original" Rehearsal Club look forward to finding out how very much their stories might resonate with the next generation. As Carol Burnett taught us, we're "paying it forward" to the next generation. Hopefully, another "Rocky" will step up and donate a new building of its own!