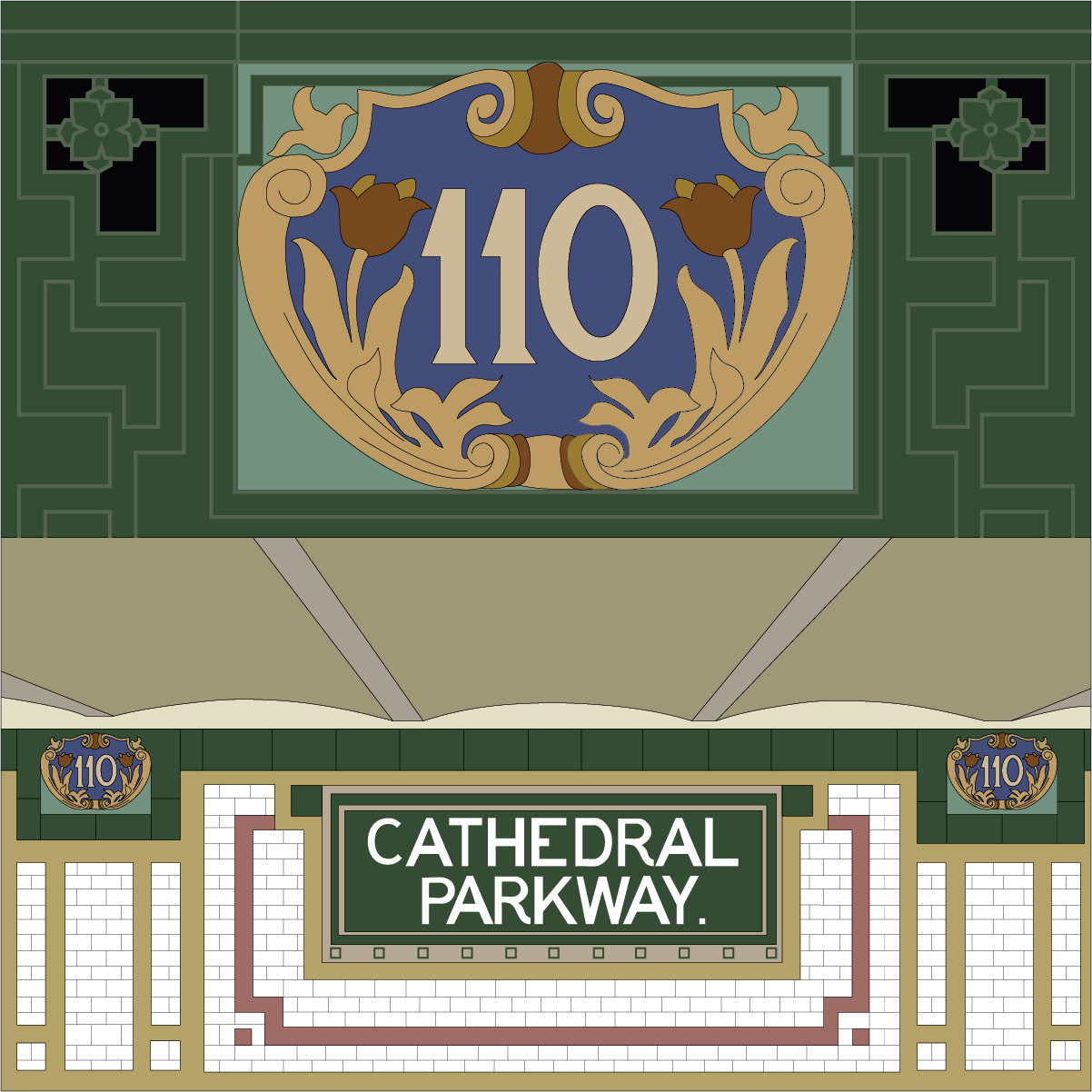 Cathedral Parkway
Named for St. John the Divine, just north of our district, West 110th Street aka Cathedral Parkway forms our northern boundary before merging into Central Park North due east. This crosstown thoroughfare mediates between the Upper West Side and Morningside Heights to the north.
Our Social History research of Cathedral Parkway is only beginning! We update these histories as we have upcoming Landmarks Preservation Commission C of A's or other research priorities. Click on the corresponding icons below to learn more about the featured addresses.
Don't see the address you are looking for? Please write to landmarkwest@landmarkwest.org if you would like to sponsor the research for additional sites.
Cathedral Parkway –
Explore by Address: