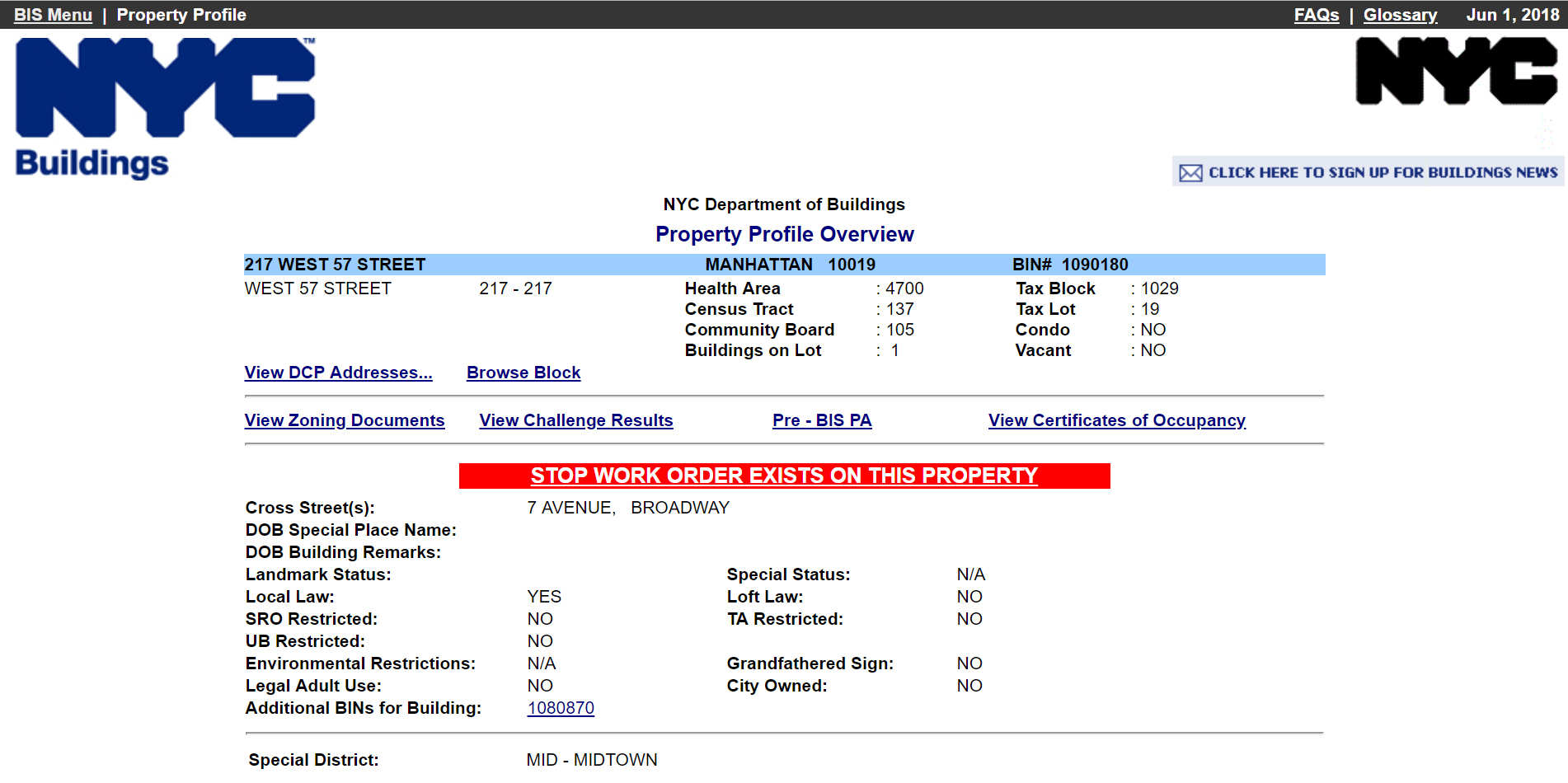 In an unfortunate report, a construction worker was injured and a security guard was killed at 217 West 57th Street, aka the Nordstrom Tower, aka the Central Park Tower rising at the corner of 57th and Broadway. Slated to be 95 floors and reach a height of 1,550-feet the supertall tower being developed by Extell Development Company will be the second tallest skyscraper in the United States and surpass the Willis Tower in Chicago in roof height. Crushed by the weight of the "several thousand pounds" of glass, the 67-year old had little chance.
LANDMARK WEST!, along with CB5's Sunshine Taskforce and other community groups have long voiced concerns about the impact these constructions have on the context–not just Central Park, but also the life on the street. With a long spate of accidents caused by the construction of and subsequent presence of and "maintenance" of the Bank of America Tower (the sixth tallest building in the United States) on Bryant Park, it is unsurprising that these issues continue. With the creep of midtown scale to our residential blocks where people are living their daily lives, safety becomes an even greater concern for every day residents.
As of this writing, a stop work order exists on the site, but crews for another site by the same developer continue to clear the former home of the Jewish Guild for the Blind on West 65th Street, part of the future footprint of the proposed 50 West 66th Street.