Landmark West's Youth Education Program
Neighborhood Poetry
Students explore how buildings in their neighborhood can serve as inspiration for creating poems.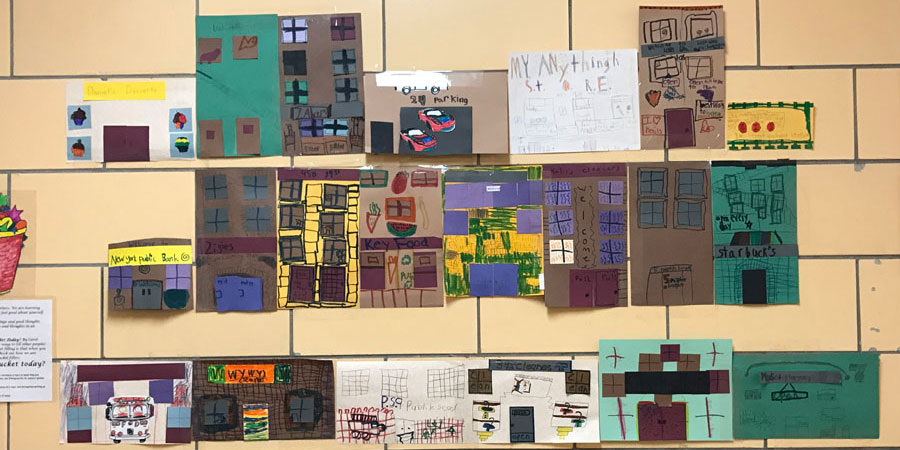 Program Description
In the first session, students explore poems about architecture and their accompanying illustrations and practice visualization. In the second session, students head outside to make observations about an actual building, sketching and writing brief phrases about what they see. In preparation for the final session, the observations are typed up and cut into strips.  Students will, in small groups, cooperate to arrange the observations into poems inspired by one building in the neighborhood.
Student Goals
look UP to notice architecture that they had not seen before
see buildings in a new way: not only as places to live, learn, eat, etc. but as works of art themselves and inspiring of other forms of art
work together to create poems made up of their classmates' on-site observations
Tour your neighborhood and design your own community
Create a brownstone facade and streetscape model
Compose poems based on neighborhood buildings
Tour a site and observe differences between the past and present
Explore architecture up close and design a contextual facade
To inquire about having your school partner with Keeping the Past for the Future, please contact
Shannon Hill
LANDMARK WEST!
education@LandmarkWest.org
45 West 67th Street
New York, NY 10023
Help us keep the past for the future...