Organized by:
Hustling Hitler: The Jewish Vaudevillian Who Fooled the Führer
November 17 @ 6:00 pm

-

7:00 pm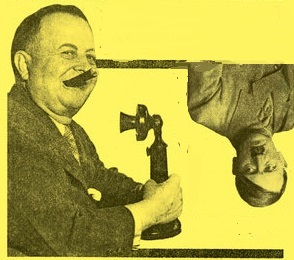 Walter Shapiro takes us along on a magic carpet ride of his great-uncle's ever-crooked trajectory through show business, from his early schemes as the loudest talking vaudeville agent on Broadway to his days producing silent movies (with his show-girl wife as the star) before the unfortunate insurance fire. Of course, all of Freeman Bernstein's cons were simply a prelude to February 18, 1937, the day he was arrested by the LAPD outside of Mae West's apartment in Hollywood.
The charge? Grand larceny—for cheating Adolf Hitler and the Nazi government. Freeman had fleeced Nazi Germany in a scam deal. And the Manhattan DA's office, acting on behalf of Hitler's middlemen, did not take the bait-and-switch lightly.
Don't miss this hilarious investigation into the man behind the myth. By reconstructing his great-uncle's remarkable life, Walter Shapiro has transformed Freeman Bernstein from a barely there footnote in history to the larger-than-life, eternal hustler who forever changed it.