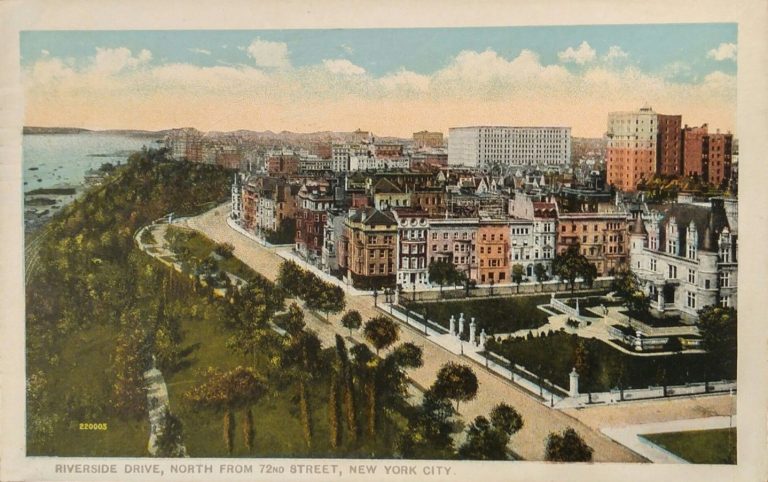 Riverside Drive is best known for elegance and quiet. But behind its century-old facades lie secrets—from surprising architectural details to scandalous crimes.
There are hidden passageways and "spite walls", a surprising tower and a "slum with a view", a hidden quintuplex apartment and a sweet and sad memorial to a young child. The Drive is also where you'll find a murderous dentist, a famous mistress, an "imprisoned" husband…and more.
Upper West Sider Stephanie Azzarone, author of the book Heaven on the Hudson: Mansions, Monuments, and Marvels of Riverside Park, returns (LW! fans loved her "From Martin to Moses" Riverside Park talk) to guide take us behind the fancy facades of current RSD buildings, as well as ones long gone.