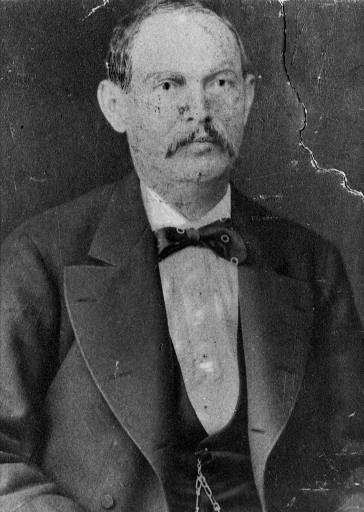 By Claudie Benjamin
No question cars can be dangerous machines. Most NYC drivers drive cautiously following the rules outlined in the driver's test manual. Not so for riders of CitiBike, personal bikers, delivery bikers, motor scooters and tots on electric skateboards who may accomplish their fastest locomotion by speeding down sidewalks where they stir panic in pedestrians walking unsuspectingly on the sidewalks. This is especially a worry for dog walkers at dusk, or later.
Historic memory reveals that long before the current pedestrian vs. biker situation, cars and yes, Electric Vehicles could be dangerous, even lethal. This reality was dramatically highlighted with the grisly death of realtor Henry Hale Bliss who lived at 235 West 75th Street. As reported widely, on September 13, 1899, Arthur Smith, who lived at 151 West 62nd Street was driving Dr. David Orr Edson to his home at 38 West 71st Street. (1)
The physician, incidentally, the son of former Mayor Franklin Edson, had been making a house call in Harlem, when an apparent miscalculation of available space by the cab driver resulted in the fatal collision. Tragically, the electric-powered cab ran Bliss over causing him traumatic injuries. Bliss had just stepped off a southbound Central Park West (8th Avenue) trolley and was helping a woman friend descend: "Bliss hit the pavement, crushing his head and chest. He was taken by ambulance to Roosevelt Hospital, but upon arrival, the house surgeon, Dr. Marny, said his injuries were too severe to survive, and Bliss died from his sustained injuries the next morning. Smith was arrested and charged with Manslaughter. He was acquitted because his actions were deemed unintentional.
100 years later, in 1999, Citystreets, a safety awareness organization (2) installed a plaque on a pole on 74th Street and Central Park West marking this incident and its sad mark on automotive history as the first fatality in the US caused by an automobile. Bliss' great granddaughter placed flowers at the site during the commemorative event. (3)
Among many articles that reported Bliss' death at the time and in later books, Ephemeral New York, Atlas Obscura and other social media, some also noted another tragedy that had occurred three years earlier when his stepdaughter Mary Fleming was accused (and later acquitted) of murdering her mother (Bliss' ex-wife.) The alleged murder weapon: arsenic-laced clam chowder delivered unwittingly by Fleming's 10-year-old daughter, Gracie, in a tin pail. The alleged motive: access to a rich inheritance that would support Fleming's expensive lifestyle." (4)
Coincidentally, Bliss, cabdriver Smith and Dr. Edson all lived within blocks of each other on the Upper West Side's Automobile Row, home not only to car showrooms but to numerous garages as well as manufacturers and distributors of automotive parts. Early in automotive history, Electric Vehicles (EVs) outnumbered gas-fueled vehicles. Electric vehicles were very popular among the affluent who could afford these more expensive but cleaner-to-operate conveyances.
Electric Vehicle print ads featured elegantly garbed and sometimes gowned women promoting the innovation's ease of use, particularly for women to operate and charge. Convenience and road readiness also reportedly appealed to doctors who found them convenient for making house calls. EVs of the early days were very spiffy looking. Their drivers wore distinguished driving uniforms, badges, gloves, and caps.
There were plenty of charging stations around Manhattan. In 1915 and 1923 guide books were available conveniently identifying charging stations. "In the early 20th century, electric cars were actually mainstream. In 1900, there were more electric automobiles on New York City streets than cars powered by gasoline…(the) electrics were quiet, clean, and easy to use. Battery power looked like the ideal choice for personal urban transportation" (5) Another article describes the appeal of EVs, "They were also ready to go right when you sat in the car, unlike gas-powered cars that needed to be cranked by hand to start; this was not only difficult, but also could be dangerous." (6)
With horse-driven cabs receding into the past as electric vehicles took over, a big splash in this arena was the enterprise undertaken by "Street car tycoon, playboy and former Secretary of the Navy William C. Whitney (who) saw a business opportunity in using electric vehicles as taxis…Whitney renamed the company the Electric Vehicle Company and dreamt of a taxi cab monopoly in every major American city.
Whitney grew the company's fleet from just 13 cabs to 200 and then added 1,600 more. Whitney and his business partners confronted the battery charging challenge by providing a large battery swapping station in a former Ice Skating Rink at 1684 Broadway. (7) The whole EV taxi venture turned out to be a financial disaster mainly because of the prohibitive cost of maintaining and upgrading the taxi cabs. Whitney abandoned the venture in 1903 after just a few years of operation.
Developing batteries that last for hours or days, battery charging logistics, and dealing with breakdowns are all still challenges. However, advances in technology and widespread support for achieving a cleaner environment will hopefully spur the transition to electric vehicles encompassing ambulances, trucks, personal bikes, and cars.
Safety is still an important issue. Clear evidence of this point was covered in a news account of a November 4, 2022 fire on East 52nd related to a battery used to run an electric bike. "The fire started in an apartment that had at least five electric bicycles, Chief Fire Marshal Daniel E. Flynn told The New York Times. Officials said the tenant of the apartment repaired bikes. About 200 fires in New York City have been caused by lithium-ion batteries in 2022, according to the Times. Six people total have been killed." (8) The number of incidents like these, are increasing according to NPR. (9)
References
(1) https://timesmachine.nytimes.com/timesmachine/1899/09/14/102413700.pdf
(2). https://www.atlasobscura.com/places/henry-bliss-plaque
(3) IBID
(4) https://thecrimereport.org/
(5) https://jalopnik.com/how-a-new-york-taxi-company-killed-the-electric-car-in-5870808
(6)https://www.todayifoundout.com/index.php/2011/04/in-1899-ninety-percent-of-new-york-citys-taxi-cabs-were-electric-vehicles/
(7) https://www.theatlantic.com/technology/archive/2011/03/the-electric-taxi-company-you-could-have-called-in-1900/72481/
(8) https://patch.com/new-york/new-york-city/s/ignsd/massive-midtown-blaze-erupts-people-may-be-trapped-in-high-rise-fdny?utm_source=alert-breakingnews&utm_medium=email&utm_campaign=alert
(9) https://www.npr.org/2022/10/30/1130239008/fires-from-exploding-e-bike-batteries-multiply-in-nyc-sometimes-fatally
Pictured
Henry Hale Bliss, via public domain.