KPF@HOME
Landmark Explorers
What is preservation? Maybe you've never used the word, but you're probably already a preservationist! Do you have a place where you save special toys or books that you used when you were younger? Saving those important pieces of your past- for yourself, or for our own children when you're older- is a type of preservation.
Like those toys or books, many buildings are meaningful parts of our world and our history that are worth preserving. Let's explore those buildings on the Upper West Side that connect the present to the past and, if we're careful, the future as well.
So what is our Landmarks Law, and why do we have it?
​Our Landmarks Law came about following the demolition of Pennsylvania Station in midtown Manhattan. It was so big it took up two full city blocks and construction took nearly 10 years (from 1901 to 1910). It was built of pink granite on the outside with stone, glass and steel on the inside. The design was based on an ancient Roman building. But, by the 1960s, some people though Penn Station was out of date and too expensive to keep. Sadly, it was demolished in 1963 for the construction of our current Madison Square Garden. New Yorkers were so upset by the destruction of Penn Station and other special places that they pushed for the government to create the Landmarks Law. In 1965 the Landmarks Law came into effect to protect landmarks in New York City from being damaged or destroyed.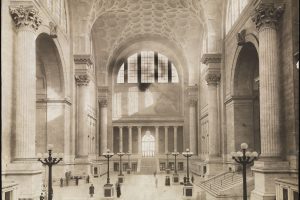 The 4 Types of Landmarks
There are 4 different types of landmarks in New York City. Toggle through them below to learn about each kind!
Individual Landmark
An individual (or exterior) landmark is a single building of particular importance. Maybe someone famous or important once lived there, something significant in history happened there, or maybe it was designed by a famous architect. One famous example on the Upper West Side is The Dakota Apartments on Central Park West.
Interior Landmark
An interior landmark refers to an inside space that is accessible to the public. Some examples on the Upper West Side include the banking hall of the Central Savings Bank (now Apple Bank) on Broadway and 73rd Street, or the inside of the Beacon Theater on Broadway and 74th Street.
Historic District
A historic district is an area with lots of buildings that have a special characer as a group, such as the Upper West Side/Central Park West Historic District, or the Riverside-West End Historic District. Check out a map of the historic districts here on the Upper West Side!
Scenic Landmark
A scenic landmark usually has plants, trees, or grass, like Central Park or Verdi Square at Broadway between 72nd and 73rd Streets. Scenic landmarks may even have no buildings at all!
INSTRUCTIONS:
The worksheets below invite you to draw and sketch details from the IRT Powerhouse, an important landmarked building right here on the Upper West Side! Use Google Maps below to follow the instructions on the worksheet. You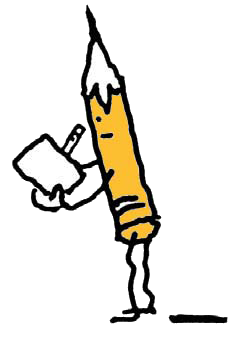 can use the address in the top left corner of the map to track where you are in the neighborhood as you use your mouse to "walk" around.
MATERIALS:
Worksheets (print them out or draw on it on your device)
TIME:
20-30 minutes
Explore The IRT Powerhouse on Google Maps!
The IRT Powerhouse was built in 1904 to power the subway line to the Upper West Side. It was also built to look like an ancient Roman building! Use your mouse and arrows to explore around the building while completing the worksheets above. You are starting out looking at the West End/11th Avenue facade. Head south (to the left!) to see 58th Street!
Instructions:
Buildings become landmarks when their neighbors nominate them! Scroll below through our Wishlist of landmarks in our neighborhood (buildings that are important but aren't protected yet.) Choose your favorite, and fill out the worksheet to the right explaining why you think it should be New York City's next landmark!
Materials:
Worksheet (you can also fill it in on your device), pens and pencils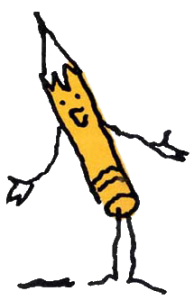 Our Landmarks Wishlist
Choose your favorite Wishlist building to complete the worksheet above.
Check Out Our Other KPF Kids Programs
Inspiration is all around us! Explore the signs, sounds, and poetry of the city through sensory poems written about New York. Create your own poems to share your perspective.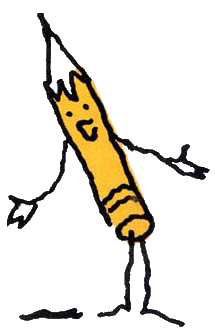 What did your neighborhood look like 100 years ago? Explore old photographs and maps to see how the streets around you have changed over time.
Acknowledgements
KPF is made possible by the contributions of Council Members Helen Rosenthal and Mark Levine, as well as the New York State Council of the Arts (NYSCA) and the Department of Cultural Affairs (DCLA). With their support, Landmark West's KPF program offers a suite of seven 3-part courses aligned with the NYC Core Curriculum in Upper West Side public schools for free every year.