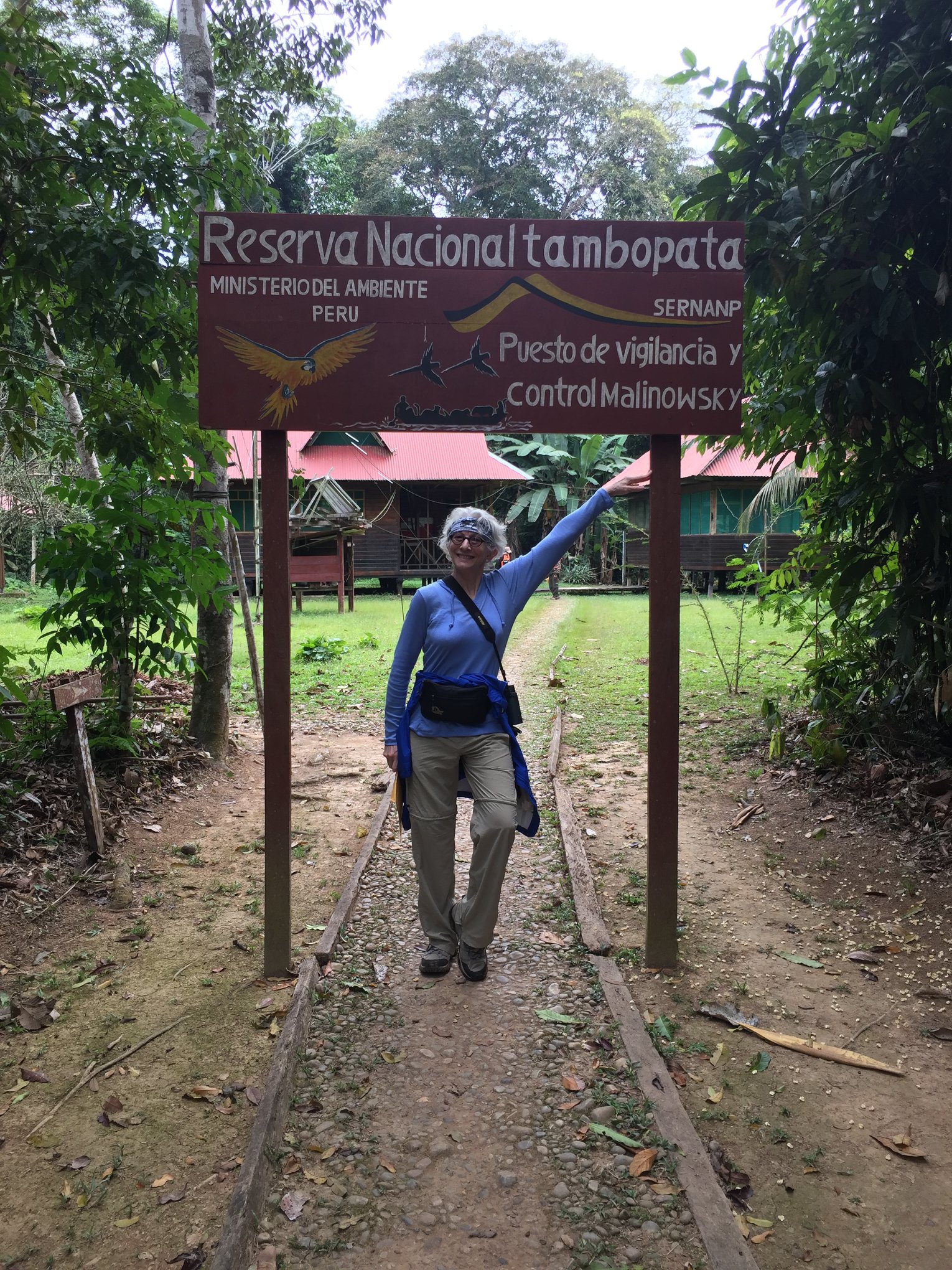 By Claudie Benjamin
Lisa Dolin has worked in publishing for almost her entire career. Now she's on the cusp of retirement. What this means is she'll be embarking on even more great adventures in faraway places than she's already undertaken.
Born and raised in Waynesboro, a town in rural Georgia, the family business was Dolin's Department Store. After a distant cousin suddenly died, her young parents took it to heart to live as much as possible in the moment and certainly not wait to travel. Her parents' decision to travel before their children were out of the house was Lisa's inspiration to follow suit and not delay adventure. Her parents' vacations were mostly to Europe, though they never traveled to Europe together as a family. Then, after a college semester in Vienna, Dolin knew that if not in Europe, the best place to live and fully enjoy art, music, dance, movies, and books was New York City.
To settle into NYC, Dolin first lived with relatives on the Upper West Side. She then moved to Greenwich Village. A few years later, Dolin returned to the UWS, living first on West 89th Street and then at 245 West 107th Street, where she has lived for the past 33 years. Her (vacation travel), once and sometimes twice a year, was mostly to Italy, France, and other European countries. Then, she started taking more remote, wilder global adventures.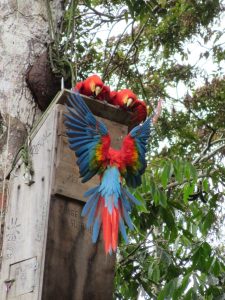 In 2004 or 2005, Dolin took a 10-day boat trip to the Galapagos and then hiked the Ecuadorian Highlands. "It was my trip to The Galapagos that really came first in my more adventurous trips, and it was following that trip that there was 'no turning back.'"
In Borneo in 2015, as a tourist, she had the extraordinary opportunity to meet and spend four days with Birutė Galdikas, who with Jane Goodall and Dian Fossey, were selected by anthropologist Louis Leakey to study the three different ape species in their natural environments. "And, on that trip I also got to see Komodo Dragons (large lizards) that live on only four islands in Indonesia. It was a dream come true."
All the while working full-time, she spent the sabbatical offered by her employer, volunteering in 2018 with The Macaw Project at Tambopata Research Center. The organization, now known as The Macaw Society, is committed to protecting the flamboyantly colored endangered birds where one natural habitat is in the Western Amazonian jungles of Peru. Certainly, the isolated rainforest was awe-inspiring. But, living there was also very arduous as it involved exposure to insects, snakes, steamy, tropical heat, and a sudden cold spell (friaje) with lodgings that were open to the elements. Embarking on that trip, "I wasn't sure I would make it home alive," Dolin recalled. "For the first time, I made a will. Most of the scientists and others: grad students/field biologists on the team, were at least half my age." Still, it was interesting, purposeful work. She happily celebrated her 65th birthday in the Amazon.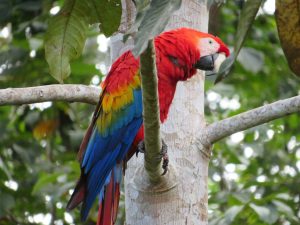 Over the next few years, Dolin traveled twice to Costa Rica on two separate expeditions. The first was through OSA Conservation, where she volunteered to help protect sea turtles in the OSA Peninsula. She described how she and other volunteers would carry the babies from the hatchery, where eggs were sometimes relocated to the beach, and let them make their own way to the sea. Sea turtles can lay as many as 100 eggs or more per clutch. Only one in 1,000 baby turtles is likely to survive to adulthood, where they can live 50-100 years. Dolin intends to participate in more travel work with The Macaw Society, all the while hoping her strength doesn't fail her. That concern seems unlikely; she is very vigorous. During Covid, when remote work was the norm, she and a friend twice rented a house near Acadia National Park in Maine, hiking for several hours every day before heading back to their computers at 9:15 am to work.
Now, before plunging into more volunteer projects, Dolin and her next traveling companion have planned a more conventional pleasure trip to Greece, including Athens, Santorini, and The Peloponnese region. At some point soon, she'll be visiting her 35-year-old son, who lives in Montreal. And then there's always the Upper West Side, books to read, movies, theater to see, and the thrill of the ballet. And, wouldn't you know: bird-watching in Central Park? Noting that her dad was an enthusiastic backyard birdwatcher, often with binoculars in hand, Dolin said she has her own binoculars. She goes out at the end of April to watch the migration of warblers. "You know NYC's Central Park is one of the ten top bird-watching destinations in the U.S."