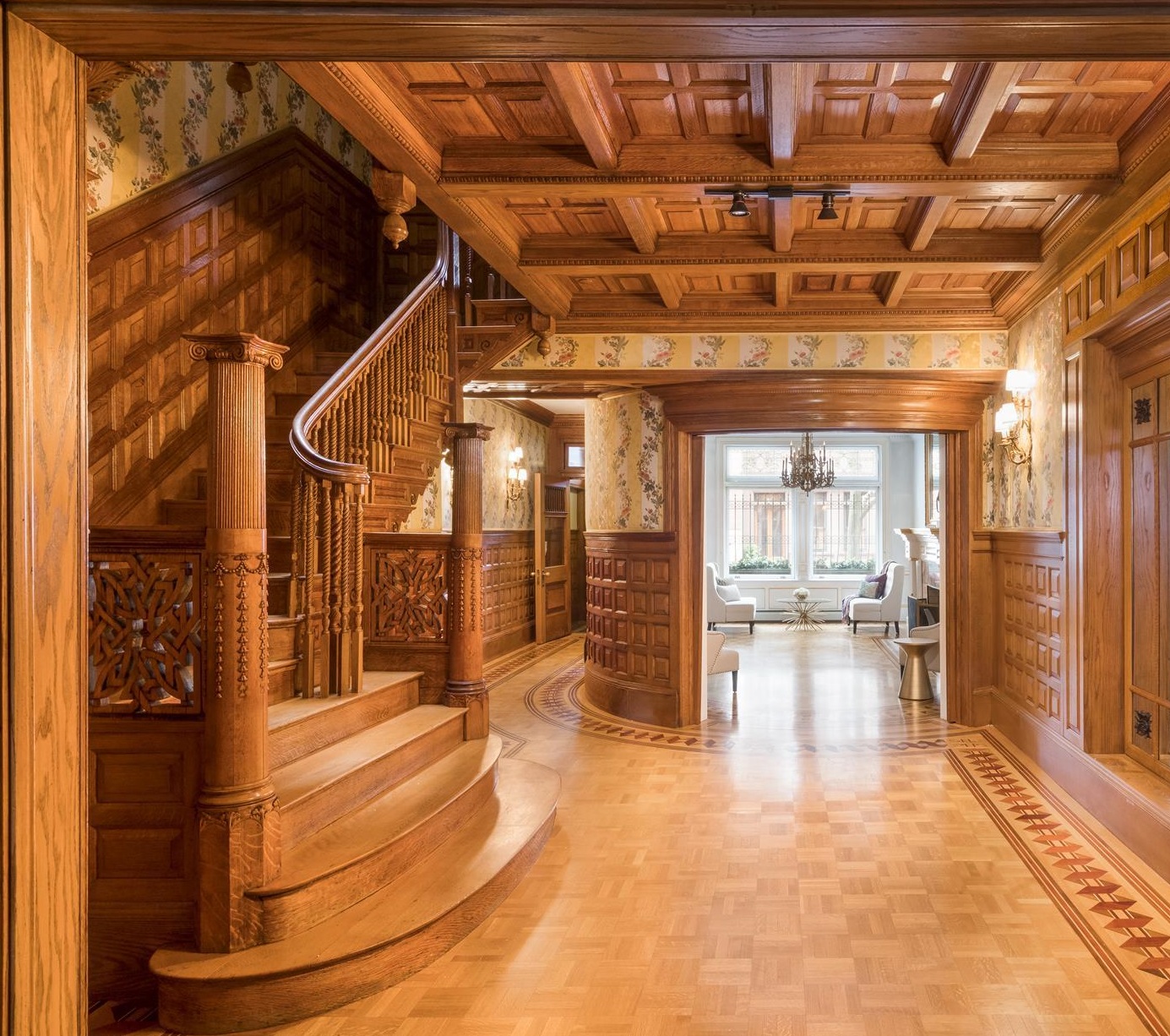 Mid-Summer at The Milbank Mansion
Cocktails, hors d'oeuvres, classical string quartet, architectural discussion
Thursday, June 28th 2018
Six o'clock p.m. to Eight o'clock p.m.
24 West 71st Street
~ Elegant Casual Attire ~
SOLD OUT!  

email landmarkwest@landmarkwest.org for wait list
We are working organize a MILLBANK redux later this summer. 
If available and wait listed individuals will have first priority.  
$65 Early Bird by 

June 15
A new Landmark West! series offering our members exclusive, limited-access "tours and more" of the finest historic properties of the Upper West Side.  
~
In 1888, philanthropist Elizabeth Milbank commissioned one of the city's preeminent architectural firms to construct a home near Central Park. Lamb & Rich responded with a magnificent one-of-a-kind property on West 71st Street — which has recently received an exquisite restoration.
Landmark West! invites you for an historic evening in The Milbank Mansion,
one of the Upper West Side's most opulent single-family homes. From the exterior's elaborate wrought iron ornamentation to the astonishing original woodwork within, the museum-quality details of this home are unsurpassed.
Glide through the Gilded Age with cocktail in hand and the backdrop of the Lyra String Quartet, featuring current students and alumni of The Juilliard School.  Prof. Andrew Dolkart, one of the city's top authorities on historic architecture, will draw your attention to exquisite features such as the 13-foot coffered mahogany foyer ceiling, butternut floors with inlaid marquetry, side linenfold paneling, and rare curved pocket doors at the foot of the massive oak staircase.
Sunset on the terrace or strings by the fireplace?
All six levels of this 17-room home will be available for your exploration.
Mid-Summer at The Milbank Mansion
Cocktails, hors d'oeuvres, classical string quartet and architectural discussion
$65 Early Bird by 

June 15
~