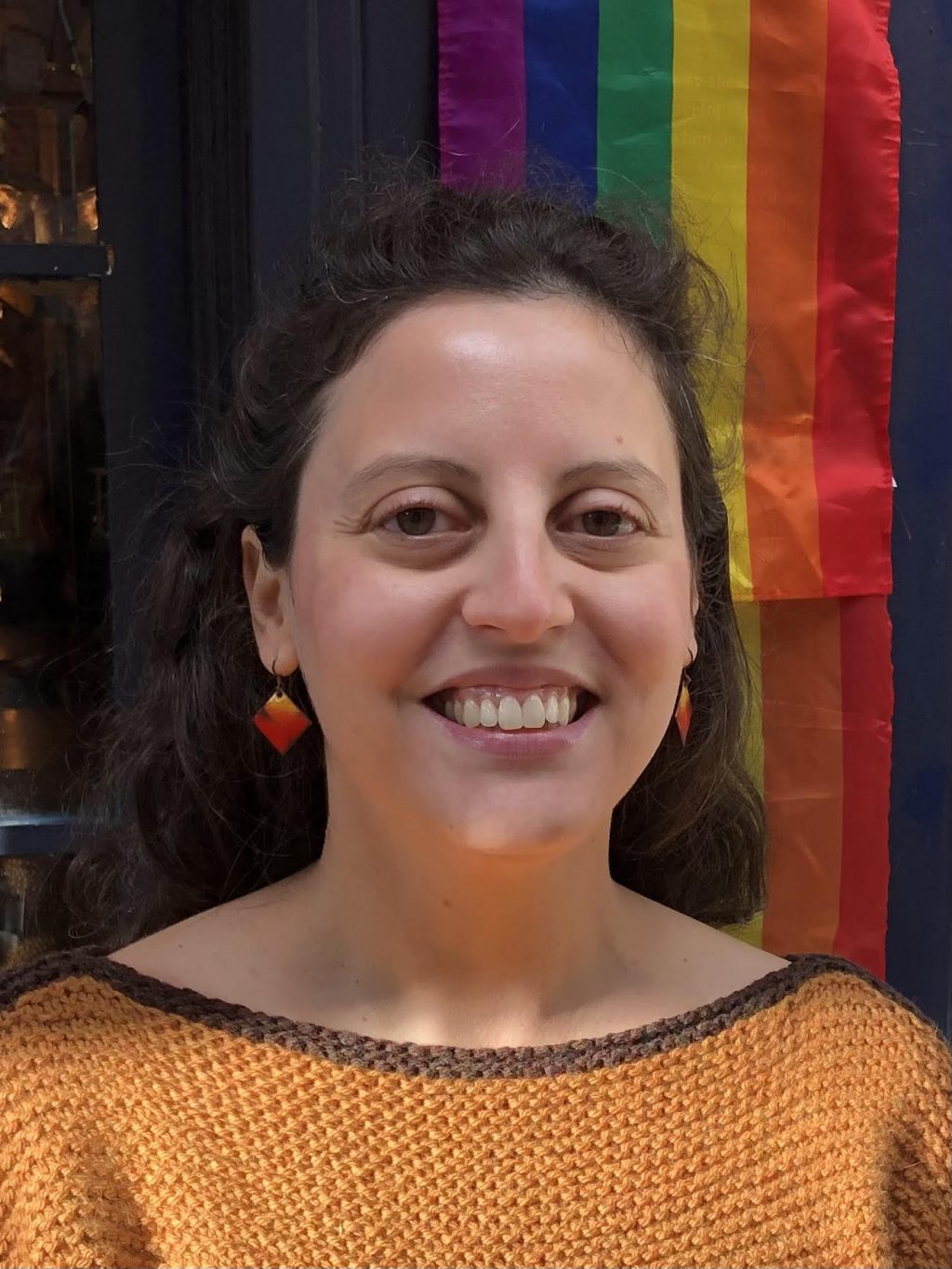 By Claudie Benjamin
Among the best-known Muppets on Sesame Street were Big Bird, Oscar the Grouch, Ernie, Bert, Cookie Monster, Grover, and Elmo. From when she was a very young girl, Amanda Davis loved the world of Jim Henson and his company. "Jim Henson was my hero," she said recently. In Davis's family, the Muppets even had older fans. "My grandfathers loved Miss Piggy," she said.
In 2nd grade, her teacher asked each child to write about a notable figure. Once the assignment was completed, the teacher asked the class, "Does anyone know which student's story I'll read to the group first?" No question, everyone knew it would be the piece on Jim Henson, who had just died."
Now a Historic Preservationist, Davis is among the four leaders of the NYC LGBT Historic Sites Project started in 2015. And, in this context, she was happy to discover that one of Henson's original core puppeteers, Richard Hunt, was an openly gay man. This led her to look for an appropriate site to research and write Hunt's story, and this is how she learned about 2248 Broadway.
Reeves Teletape Studios, where Sesame Street was taped from 1969-1982, was located at the back (most eastern part) of the site, now occupied by an apartment building.
Beyond the widespread love for the characters he developed, Hunt was widely appreciated for joking around with kids and adults alike. He cared about bringing joy and laughter into people's lives. "The world he created…could be silly and serious at the same time," said Davis.
Davis considers herself an "LGBT ally." In this context, she is committed to supporting and respecting those who identify as gay as part of eliminating the stigma that still exists in society. She believes deeply in "the power of representation" achieved through identifying and acknowledging historic sites associated with LGBT people for their contributions to their community as well as to New York City and American history. "It's important to recognize a historical figure's LGBT identity to be able to tell a more complete picture of who they were as people," said Davis. This is how she approached telling Hunt's story for the Project's website.