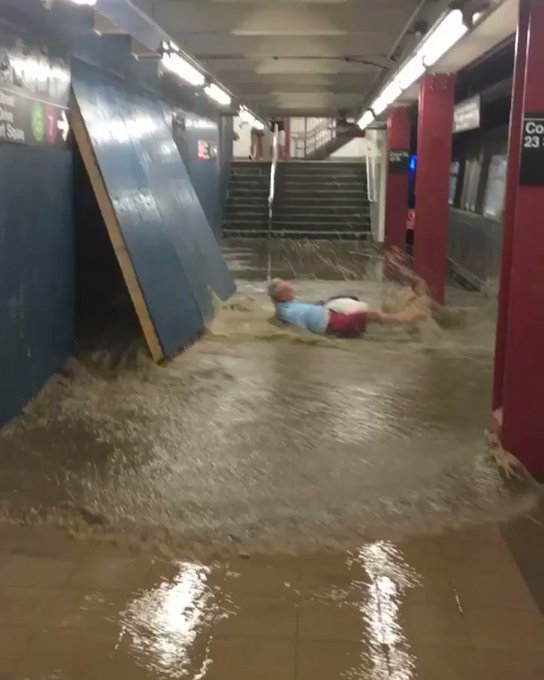 When GOTHAMIST reported a deluge "Video: Subway Platform Flash Flood Knocks Man To The Ground" at the 23rd/Ely aka Court Square station, several commenters were jaded, or furious.  Personally, one had to question why the videographer was recording and not helping the passenger seeming prone to getting swept literally off of his feet and nearly into the train bed.  As it turns out, while the City did receive a downpour of more than 1.5″ in an hour, it was a neighboring development that was not properly secured which caused the public safety issue.
It seems to be the fault of, wait for it–a developer!  The Skyline Tower, aka the aspiring tallest-building-in-the-borough has, wait for it–not properly prepared a pumping system for their construction site.  Without naming other deficiencies in the construction the MTA statement claimed "Their worksite was inundated with rainwater during severe thunderstorms, causing water to build up at their worksite and breach plywood separating their worksite from the station".  On their twitter feed, the MTA further asserts that they are already taking steps to make sure the developer and contractor are held accountable.
If that day comes, we will update the post.  In the meantime, click the photo at left for video.