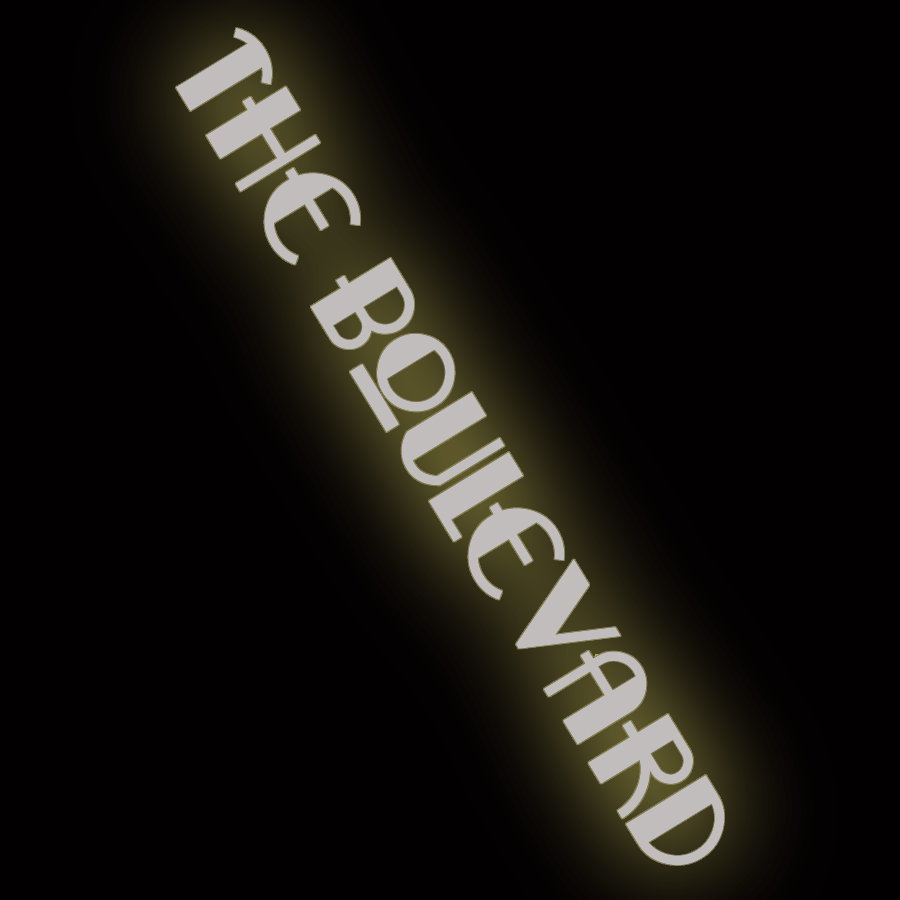 The Bellguard
by Tom Miller
On February 13, 1915, the Real Estate Record & Builders' Guide reported that architect George F. Pelham had filed plans for "two 12-story apartments on the east side of Broadway, from 88th to 89th streets." The project would cost developer Jacob Axelrod about $200,000, more than 6 million in 2023 dollars.
The northern of the near twin buildings would be named the Bellguard. Clad in rough-faced brown brick above a two-story stone base, its brick rustication, intermediate cornices, and faux balconies added interest. Pelham crowned his Renaissance Revival design with a stone balustrade and parapet.
Because stores lined the Broadway side, the residential entrance was placed around the corner at 219 West 89th Street. Calling the Bellguard a "new 12-story Fireproof Apartment" building, an advertisement offered six-room apartments from $1,6700 to $2,000 per year (about $3,800 a month for the more expensive), or seven-room apartments with three baths, for $1,800 a year.
The tenants were well-to-do and respectable. Among the initial residents were J. Samuel Smoot, an executive officer and director of Burns Brothers, coal dealers; and Charles Egbert Phelps and his wife, the former Laura Wakefield. Phelps was the retired treasurer of the Equitable Assurance Society. He had stepped down in 1913 because of failing health. Although he was relatively young, he was under the constant observation of his physician and "spent much time at health resorts," according to the Times Union.
Every afternoon Phelps took an automobile ride. But with America embroiled in World War I, on September 1, 1918, the U.S. Fuel Administration Board initiated "Gasless Sundays." The optional program applied only to pleasure driving and was intended to conserve gasoline. Phelps did his patriotic duty, and on Sunday, September 15, according to the Times Union, "because of gasless Sunday he took a walk yesterday instead." It did not end well. The newspaper said that during his walk, he "dropped dead from heart disease and hardening of the arteries." Phelps was 53 years old. "The body was taken to his late home, 216 West Eighty-ninth street," said the article.
"He denied that either he or his wife had purchased any jewelry while abroad."

Victor Vivaudou lived here in 1920. The president of V. Vivaudou & Co., he was described by the New York Tribune as a "wealthy perfume manufacturer." The firm had two plants in America, one in Cuba, another in Canada, and a fifth in France. On March 30, 1920, Vivaudou and his wife returned from Europe on the steamship La Lorraine. He handed the customs agent a declaration for "two bottles of perfume, two ladies' saddles and two packages of canned goods." The New York Tribune reported, "He denied that either he or his wife had purchased any jewelry while abroad." What Vivaudou did not know was that the officials "had advance information to the contrary." The couple was searched.
In Vivaudou's pocket was a diamond ring worth $500, and under the collar of his wife's blouse was a $10,000 diamond necklace. On November 1, he pleaded guilty to attempting to smuggle $15,000 in jewelry into the country and thereby defrauding the Government of customs duties. He was fined $5,000—a significant $73,000 in today's money.
In 1930 apartment building architect Emery Roth was hired to add a penthouse, unseen from street level, and reconfigure the sprawling apartments. There were now seven stores along Broadway and a total of 35 apartments, ranging from two to seven rooms. An advertisement listed the rents at "$1,650 up" and touted, "Especially well planned for privacy and convenience. Splendidly maintained building. Refrigeration, elevator, fine closets."
Among the new tenants was David Lurie. The Great Depression flamed anti-capitalism sentiments among many, and Lurie was one of them. In September 1933, he held a "Communist meeting," as described by The Suffolk County News, in Selden, Long Island. The newspaper said, "The rally, advertised by literature with communistic tendencies, was under the auspices of the Farmer's National Committee for Action at Washington in an old schoolhouse now used for Sunday School meetings." There were 25 farmers (four of them women) in the audience. But there were also more than a dozen State policemen—including ten special investigators, a corporal, and one state trooper—on hand.
The Suffolk County News deemed the rally "an unquestionable fizzle," and Lurie told District Attorney L. Barron Hill's office "that it would be a long time before he ever came to Long Island for a meeting again." Every time he had "an important message for the public," he said, "a small army of policemen in the audience made him refrain from delivering it."
An interesting resident was Jacob Felbel, who was born in 1857. His wife, Adah Benjamin, had died in 1902, and their only son, Lieutenant Frank J. Felbel was killed in action during World War I. As a young man in 1886, Felbel was hired by Wyckoff, Seamans & Benedict (which later became the Remington Typewriter Company). He organized and oversaw the firm's patent department. In 1904 he invented and designed the Remington Monarch typewriter.
In 1928, Felbel took a position with another typewriter and office machines company, Underwood Elliott Fisher Company. He remained with the firm until his retirement in 1936. Two years later, in February 1938, the 81-year-old became ill. He never recovered and died in his apartment on December 12.
In 1904 he invented and designed the Remington Monarch typewriter.
Living in the Bellguard at around the time were Samuel and Susan Horowitz. In the spring of 1940, doctors began treating Susan for what her husband said was a "nervous ailment." On June 27, The New York Sun reported that at around 5:30 that morning, Susan "fell or jumped from a window on [sic] her twelfth floor apartment to the sidewalk on the Broadway side of the building." She was instantly killed.
Henry Dankner and his wife, the former Katherine Braun, were residents in the 1960s and early 1970s. Henry was president of Henry Dankner & Sons Jewelry Manufacturing Company, Inc. He was described by The New York Times as "an internationally-known master jewelry designer." So exquisite were Dankner's designs and so high his quality that he was "honored by Emperor Franz Joseph of Austria with the Golden Wreath Award for craftsmanship," according to The New York Times.
In the meantime, the commercial space on West 89th Street was home to Parnussus Bookstore, run by Stanley Lewis from 1966 to 1976. The New York Times journalist Thomas Lask said it was "more like a family-run candy store than a literary emporium. All sorts of people from affluent burghers to seedy winos dropped in." Unfortunately, an armed robbery late in 1975 prompted Lewis to move the store upstate.
On Broadway, Lordae Formal Rentals and Sales operated from 2418 in the mid-to late-1970s. The Armadillo Club, a Mexico restaurant, was at 2420 until 1995, when it was replaced by The Savannah Club. It served Southern cuisine like fried chicken, biscuits, and candied yams. West Side Judaica opened at 2412 Broadway around 1997 and remains there; in 2004 Georgia Bake Shop opened at 2418 Broadway where pastry chef and owner Basil Pologianis vended "earthy breads and corn muffins with corn kernels and glazed tops…buttery croissants and other French pastries, and tarts," according to The New York Times food columnist on September 29 that year.
Little has changed externally to George F. Pelham's 1915 structure. And the century-old lettering over the residential entrance still announces The Bellguard.
---
Tom Miller is a social historian and blogger at daytoninmanhattan.blogspot.com
Be a part of history!
Think Local First to support the businesses at 216 West 89th Street aka 2412-2422 Broadway: