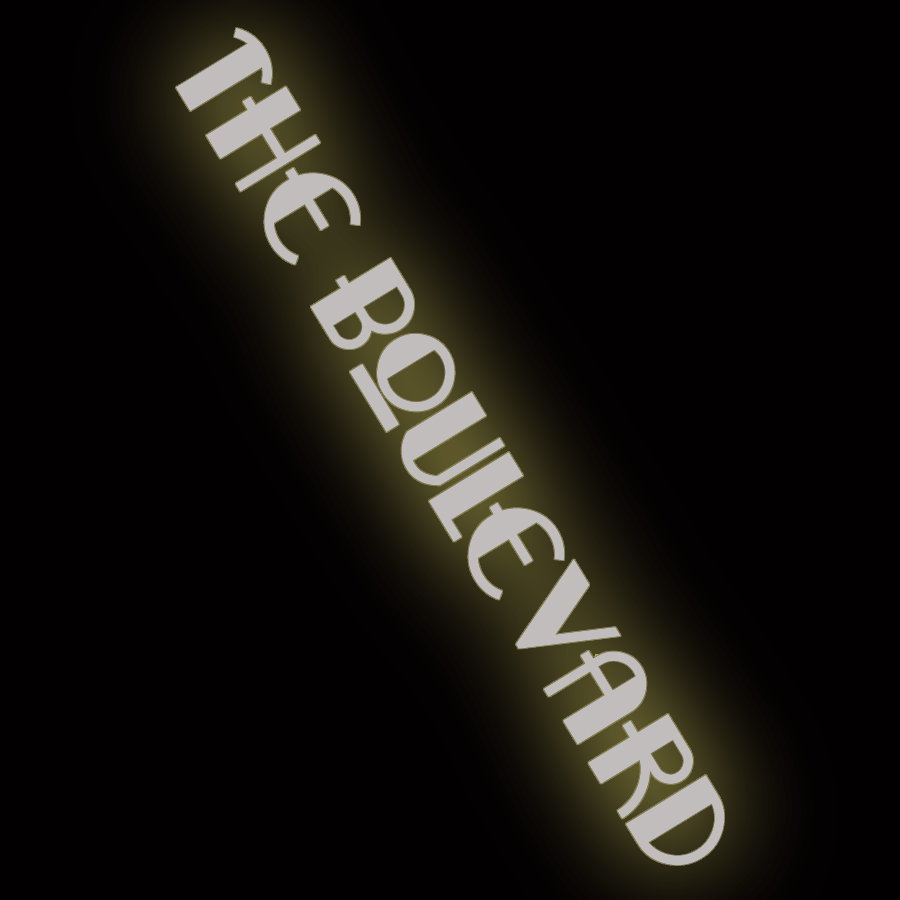 2551-2555 Broadway
by Tom Miller
On October 29, 1904, the Real Estate Record & Guide reported that the architectural firm of Rouse & Sloan was drawing plans for a two-story building for developers Klein & Jackson on the southwest corner of Broadway and 96th Street. "The building will contain a café, restaurant, bowling alleys, and have a roof garden," said the article. The following month the Klein & Sloan had expanded their plans. The Record & Guide said the building would now be a "four-story Casino," and would be "of heavy construction, and first class in every particular. It will be so arranged that additional stories can be added when desired." Included were to be a "restaurant, bowling alleys, billiard-room and dance hall, reception hall, [and] kitchen."
For whatever reason, that more grandiose scheme never took form. Instead, Rouse & Sloane designed a two-story store and office building. Its Colonial Revival façade was faced in variegated Flemish bond brick laid in a tapestry pattern. Splayed stone lintels with layered keystones added to the early American flavor.
There were three stores along Broadway. The butcher shop of American Meat & Supply occupied 2551 Broadway, while Louis Barandes's Broadway Delicatessen was at 2553, and Hygrade Wine Company operated from the corner space. On November 25, 1912, Hygrade Wine Company placed an advertisement in Forest and Stream magazine for "a necessity for every hunter or camper." That must-have was a leather covered flask that contained a "full half-pint of the finest whiskey you ever tasted." It sold for 75 cents (about $25 in 2023).
Record & Guide reported on the scramble by retailers to acquire "desirable saloon properties" as the enforcement of Prohibition neared.

In May 1906, the city leased space above the corner store for the Municipal Court of the Twelfth District. The court would conduct business there through 1909. Another tenant on the second floor at the time was attorney Frederick Spiegelberg, and in 1919 the Adler Waist Shop leased space above American Meat & Supply.
On June 28, 1919, the Record & Guide reported on the scramble by retailers to acquire "desirable saloon properties" as the enforcement of Prohibition neared. The article noted that three chain store organizations—the United States Cigar Stores Company, A. Schulte, and the Louis K. Liggett Company—had already gobbled up 57 locations "and many more are under consideration." In the crosshairs of the Schulte organization, said the article, was "the southwest corner of Broadway and 96th Street," still home to the Hygrade Wine Company.
Instead, The Burnham Restaurant opened in the space. An advertisement in the Columbia Spectator in May 1920 boasted it could accommodate 400 diners and noted, "steaks and chops a specialty." The proprietor was Martin Haan, who had left Charlestown County, Mayo, Ireland, in 1880 at the age of 22.
The same year the restaurant opened, Haan and his wife began planning a visit to their homeland. But, just as everything was coming together, in February 1929, his wife died. The Advocate described her as "the Irish girl, whom he married in his days of struggle, the wife who cheered him and helped him through a lift of toil, who reared his nine children, and who had hoped to accompany him on his jaunting car." After their father's mourning period, the Haan children urged Michael to go ahead with their plans. On July 5, 1930, The Advocate reported that the 72-year-old was in Ireland for the first time in 50 years. The article said that his adventure was "weighed down with the melancholy reflection that the wife who was to have been those things with him was now no more."
At the time of Michael Haan's trip, the New American Food Center occupied 2551 Broadway. It was replaced in 1942 by one of several grocery stores owned by Louis Zabar, named SELS Super Market (for children Saul, Eli, Lillian, and Stanley Zabar). The large corner space, home to the Twelfth District Municipal Court three decades earlier, was now occupied by Duncan's Tennis Shop.
Directly below Duncan's, The Burnham Restaurant space had become The Senator Restaurant by 1946, when manager William Saunders was fined $20 for having a rear exit door locked during business hours. A worse violation came in November 1948 when a $200 fine was imposed for what the Long Island Star-Journal called "filth in restaurant."
Zabar's grocery made way for the Latin Quarter, a nightclub, by October 1957 when a newcomer to New York Marli Renfo landed a job there as a chorus dancer. She would go on to have an impressive career as a showgirl, model, and actress. Undaunted by posing nude, she appeared in men's magazines and made the cover of the September 1960 edition of Playboy. Alfred Hitchcock would use her as Janet Leigh's body double for the shower scene in Psycho.
It was replaced in 1942 by one of several grocery stores owned by Louis Zabar…
Known as the New York Casino by the early 1970s, the club sometimes appeared in newsprint for unsavory reasons. On May 10, 1976, for instance, The New York Times reported, "A 33-year-old Brooklyn man was stabbed to death by an unknown assailant during an argument while seated at a table with his wife and several friends at the New York Casino Dance Hall at 2251 Broadway at 96th Street." Four years later, on April 13, 1980, the Gannett Westchester Newspapers reported, "at 3:20 a.m., a 50-year-old man was shot to death in a social club at 2551 Broadway, near 96th Street. Police said the victim was shot dead inside the New York Casino by Gabriel Sorino, 54."
The nightclub was known as Club Broadway from 1983 through 1996, a "Latin-oriented club," as The New York Times described. It once again became the Latin Quarter in 1997.
In 2017 the various tenants were given eviction orders, and by July 2019, the building had been demolished. It was replaced by a 22-story residential building designed by Thoams Juul-Hansen with Stephen B. Jacobs Group, completed in 2022.
---
Tom Miller is a social historian and blogger at daytoninmanhattan.blogspot.com
Be a part of history!
Think Local First to support the businesses at 2551-2555 Broadway: