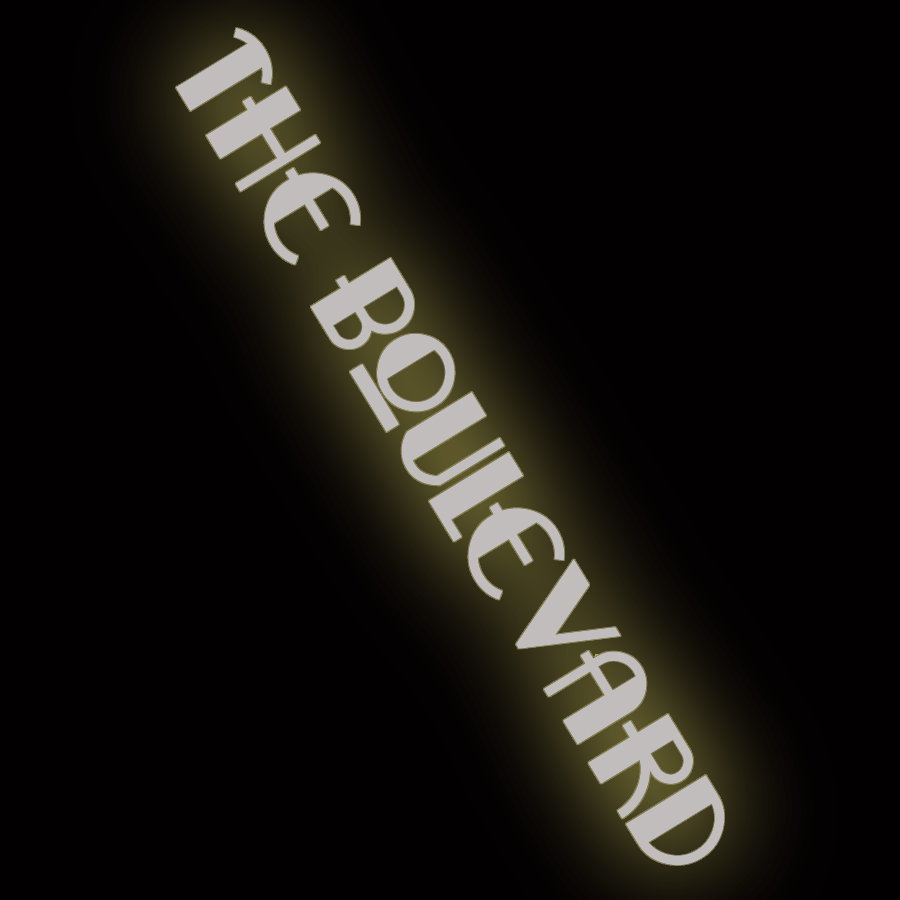 2728 Broadway
by Tom Miller
In January 1892, Morris Steinhardt partnered with brothers Marx and Moses Ottinger to buy the vacant southeast corner of the Boulevard (later Broadway) and West 105th Street. Two months later, architect Henry Anderson filed plans for three five-story "Connecticut brownstone flats" on the site. The southernmost building, [then] 900 Boulevard, cost the partners $35,000 to construct, or about $1.17 million in 2023.
Anderson's Renaissance Revival design borrowed from the Romanesque in his striating the façade with undressed bandcourses. He further broke up the vertical massing by placing molded cornices above the first, second, and fourth floors.
There was a store at the ground level and spacious seven-room-and-bath apartments on the upper floors. Typical of the initial residents were physician William H. Morris and William M. Bridgeman, the secretary of the Riverside Building and Loan Administration.
Frank T. Wallace and his wife lived here in 1904. He was the superintendent of the Brill Brothers clothing store on Cortlandt Street. On April 20 that year, Mrs. Wallace answered a knock at her door to find two men selling silk hosiery. She was about to fall victim to a nefarious scam. Three days later, The New York Times began an article saying, "Silk stockings worth $3 a pair, which they offer housewives at 25 cents, have proved the open sesame to numerous Harlem flats for a couple of smart sneak thieves." The pair were dubbed the Silk Stocking Thieves by police.
The article reported, "'I'll take a dozen pair,' said Mrs. Wallace, as she delightedly gazed at the stockings.'" Having placed the order, she left her apartment to tell a neighbor. "When she got home $500 worth of jewelry was gone."
"Silk stockings worth $3 a pair, which they offer housewives at 25 cents, have proved the open sesame to numerous Harlem flats for a couple of smart sneak thieves."

The following day Mrs. Heddons, who lived in the building next door at 2730 Broadway, excitedly came to visit. She told Mrs. Wallace, "My dear, I've just ordered a lot of silk stockings from a man who asked me only 25 cents a pair." Her glee quickly dissipated as Mrs. Wallace retold her experience.
Rents for a seven-room apartment in 1909 ranged from $540 to $600 per year–an affordable $1500 per month on the high end by today's conversion. Living here at the time were William D. Armstrong, a director in the American Piano Company, and his wife.
The San Francisco representative of the American Piano Company and his wife visited New York that summer. On August 21, Armstrong loaned them his automobile and chauffeur, John Meiser, to transport them to their hotel. The kind gesture ended badly. The streets were slightly wet after a light shower. William Broder started to cross West Street at the corner of Cortlandt Street, but "became confused by the many wagons," according to The New York Press. He avoided several vehicles but found himself in the path of Armstrong's automobile. "In attempting to avoid the machine he slipped on the wet asphalt, and two wheels of the car passed over him."
John Meiser immediately stopped the automobile and the Jacksons jumped out. Mrs. Jackson cradled the man's head in her lap while a policeman called for an ambulance. He then ordered Meiser to drive to the Fulton Street Station. The Jacksons went along but had to find another way back to the Belmont Hotel. The article said, "The chauffeur was locked up."
In 1912 the Protective Registry moved into the ground floor space. An employment agency run by Emily R. Taylor, it provided domestic help, as well as "teachers, governesses, nurses and help of the higher grades."
The other two of Henry Anderson's trio of matching flat buildings were demolished in 1916 to make way for the modern Overdene apartment house. It highlighted the fact that 2728 Broadway was out of fashion. A renovation completed in 1923 cut the apartments in half, each of them now containing just three rooms. The change brought about a new type of tenant, as well. By the 1930s, the building and the Rhumna Restaurant at street level, owned by Joseph Conway, were favorites of the underworld.
In the fall of 1933, gangster Spot Leahy, who was "a frequenter of the resort," according to police, was murdered. A few weeks later, on November 12, an intimate friend of his, Albert Gargiulo, also known as Arthur Gilio, was at the Rhumna Restaurant with friends. Gargiulo had been pardoned in December 1930 after serving 12 years of a 20-year murder sentence.
At a nearby table Charles Stack, who worked as a roofer for the I.R.T., was having a good time with his party. The group was "too noisy for Gargiulo," reported The New York Sun. Gargiulo had words with Stack, and it ended in "an exchange of blows." Gargiulo then telephoned someone to bring him a pistol and put it in his overcoat pocket. Half an hour later, he went to the cloakroom, put on his hat and coat, and returned to Stack's table. The New York Sun reported, "He brought out his pistol and fired five shots. Three of them struck Stack, and another hit another diner, Frank Behr." Gargiulo then calmly strode out of the restaurant.
"Foster's record include[s] a dozen aliases and nearly 50 arrests for misdemeanors including vagrancy, possession of drugs, jostling, disorderly person"

Unfortunately for him, two detectives were just walking in, "making an inspection." Stack died later that night, and Gargiulo was arrested for murder. Joseph Conway was also arrested for attempting to help Gargiulo escape.
Living upstairs at the time was Charles Foster and his wife. The Nassau Daily Review described him as a "nationally-known pickpocket and roustabout." On June 29, 1934, the newspaper said, "Foster's record include[s] a dozen aliases and nearly 50 arrests for misdemeanors including vagrancy, possession of drugs, jostling, disorderly person," said the article. The 42-year-old's name was, in fact, Aaron Solator.
He found himself in court on June 28 that year. The Nassau Daily Review explained, "The defendant met his Waterloo when he tried to pick the pocket of Jesse M. Markel of Great Neck at Belmont Park, May 30." Foster had chosen the wrong victim. Markel caught him in the act and overpowered him until the police arrived. He was convicted of second-degree grand larceny.
Things looked up by the dawn of the 21st century, when Eden Bar was in the ground floor. It was replaced by Tokyo Pop in 2006, a Japanese fusion restaurant. A renovation completed in 2016 resulted in four apartments above the store. The upper portion of Henry Anderson's 1892 design is, overall, intact. The ground floor, on the other hand, has been brutally disfigured.
---
Tom Miller is a social historian and blogger at daytoninmanhattan.blogspot.com
Be a part of history!
Think Local First to support the business currently at 2728 Broadway: