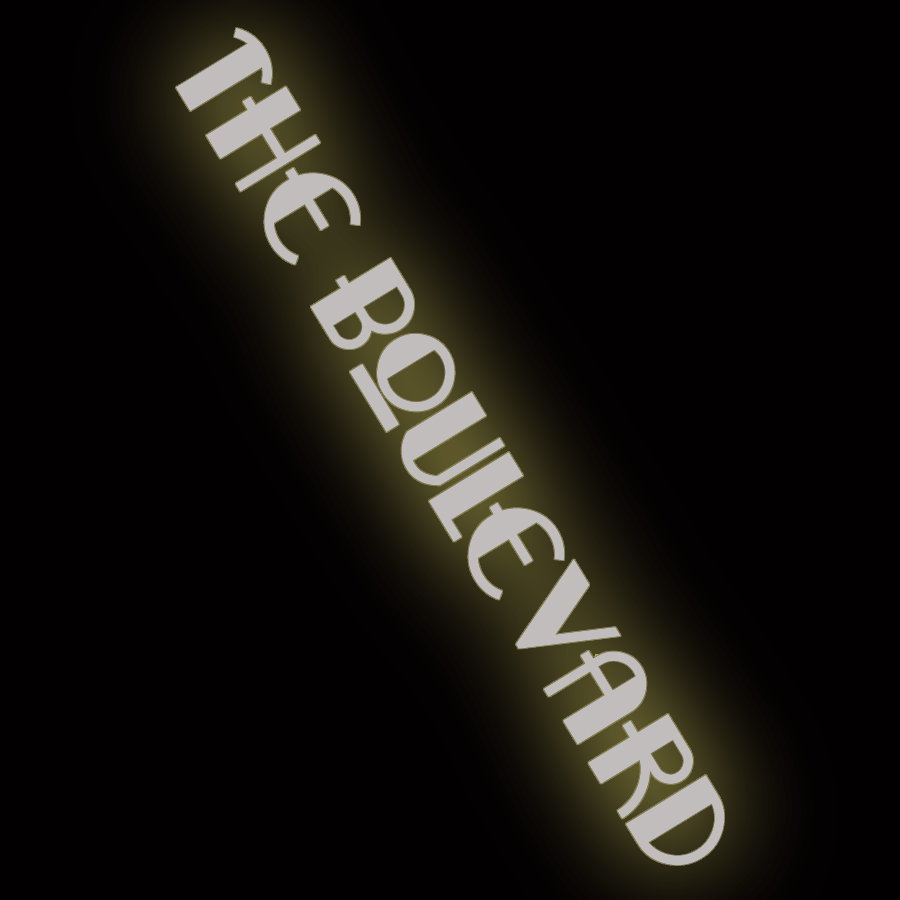 2810-2818 Broadway
by Tom Miller
John Jacob Astor IV owned extensive real estate in Manhattan, including much on the Upper West Side. In 1908, four years before he would perish on the RMS Titanic, he hired architect C. H. Cullen to design a "taxpayer" on the southeast corner of Broadway and 109th Street. (A taxpayer was a low-rise structure, often temporary, that brought in enough rental income to pay the property taxes.) The single-story building, which held five stores along Broadway and one on West 109th Street, cost Astor $15,000 to construct—just under half a million in 2023 dollars.
The southernmost store was leased to Max Mantis, who opened the haberdashery store M. Mantis. It was a favorite of Columbia University students, and would do business here for half a century. An advertisement in 1909 touted "Gents' Furnishings, merchant tailor. Cleaning, repairing, and pressing." Next door at 2812 Broadway was the Norwich Lunch restaurant. It served "hot lunch" between noon and 1:00 and boasted, "never closed."
The flower shop of Laskey & Co. occupied 2816 Broadway (the firm had another location at 258 West 116th Street), and the grocery store of McRae & Co. was in the corner store. Around the corner, the Silverman Cigar Store occupied 256 West 109th Street.
The Sun reported that he seized a frying pan "and proceeded to pound the head of Albert…"

Joseph Silverman (known to his patrons as Joe) was well-known among the locals. Ten years after he moved in, on September 11, 1919, Tobacco magazine noted, "He's a friend to everyone. From Gertrude Hoffman, the world-famous dancer, down to 'Tony,' the Italian who works in a coal cellar, practically all who reside in the vicinity are patrons of the store."
In the summer of 1916, Albert Jost, a chef at the Norwich Restaurant, had a dishwasher fired. Joseph Peskovz simmered for a few days, then sought revenge. On the night of July 5, Jost was occupied with roasting a ham when Peskovz stormed into the kitchen. The Sun reported that he seized a frying pan "and proceeded to pound the head of Albert. After denting the utensil, he picked up Jost from the floor and sat him on the fire to roast along with the ham." Understandably, Jost flew off the hot range faster than he had been placed there. "He screamed so loudly that Patrolman Ratzman came to his rescue and caught Peskovz, who is now in the West 100th street station," said the article. It added that Dr. Corvin of the Knickerbocker Hospital "sewed up Albert's head and repaired his other injured parts."
By 1920 Alphen, a pricey women's boutique, operated from 2814 Broadway. Like M. Mantis, it targeted college students. An advertisement in The Barnard Bulletin that year highlighted a satin dress "For the formal college teas and luncheons that break up the spring semester." The "dainty frock" was priced at $52.75—about $770 by today's standards.
Max Mantis's wife not only helped in sales in his haberdashery but also took full charge of the window displays. She told a Dry Goods Merchants Trade Journal reporter in January 1920, "I believe that the average woman has a much better conception of what is attractive in men's wear than men have of what is becoming in the line of women's apparel." She gently nudged the male readers of the trade journal, saying, "The natural disposition of the modest retailer is to develop his business, and his wife can help out substantially in studying problems in good taste."
The Barnard Bulletin that year highlighted a satin dress "For the formal college teas and luncheons that break up the spring semester."
After nearly two decades in his shop, Joseph Silverman sold his business to A. Kutner in 1922. By then, McRae & Co.'s grocery in 2818 Broadway had been taken over by George W. S. Grumbine. In 1949, well after the end of Prohibition, an application for a liquor license in 256 West 109th Street was denied "for the reason that under all the facts and circumstances, there was no need for a further retail liquor license for the location." That decision, no doubt, was directly influenced by Flynn's Bar & Grill, which now occupied the corner store at 2818 Broadway.
By 1960 2810 Broadway, occupied for decades by M. Mantis, was home to the A. & H. Ganbarg drugstore. In 1969 it was renamed the Leo Ganbarg Pharmacy. In the mid-1970s, 2812 Broadway was a Twin Discount Stores branch, and Kay Hosiery had supplanted Flynn's Bar & Grill. The 2000s saw another change in tenants along the row. Rack & Soul, a Southern-style restaurant, opened in 2818 Broadway in 2006, and in 2014, around the corner, Saji Japanese restaurant took over 256 West 109th Street. It was replaced by Atlas Kitchen in 2018.
The northern end of the building got a facelift when the sales office for Claremont Hall, a luxury condominium building designed by Robert A. M. Stern Architects, recently opened in 2816-2818 Broadway. The other often-remodeled facades along the row create a disjointed presence, giving little hint that they were part of a unified design 115 years ago.
---
Tom Miller is a social historian and blogger at daytoninmanhattan.blogspot.com
Be a part of history!
Think Local First to support the businesses at 2810-2818 Broadway: