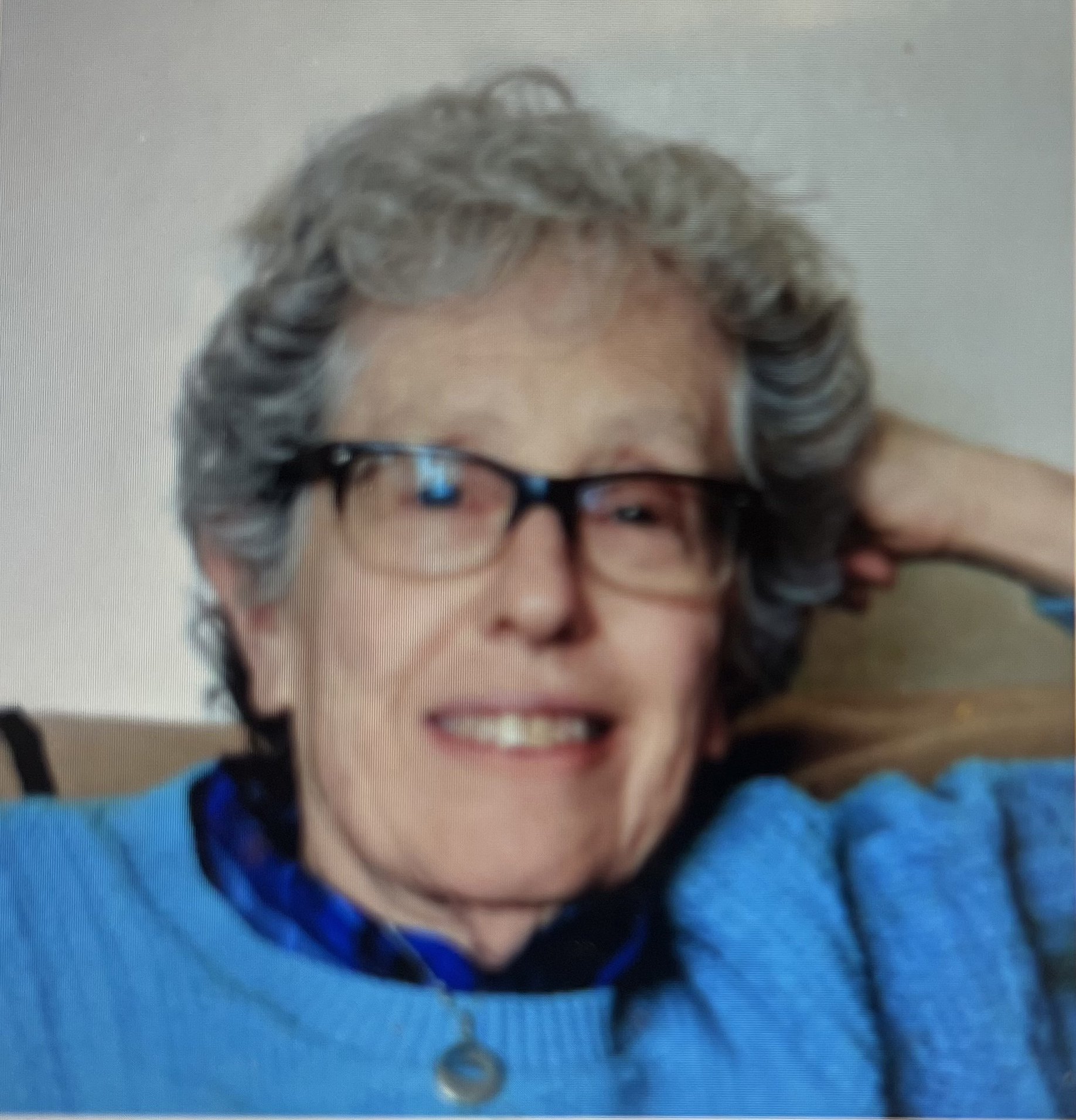 By Claudie Benjamin
Deb Edel co-founder of the Lesbian Herstory Archives, is excited that 215 West 92nd Street recently hosted a centennial celebration for residents and former residents. Deb's connection with the building is not only that she lived there for a period between 1974 and the early '80s, but where, as a young woman, she co-founded with Writer Joan Nestle the important historical Archives. "Our idea was to work together to make sure our voices were heard and not controlled by others." Already feeling that the Lesbian community was losing its documented history, Deb, Joan, and other Lesbian community women meant to do something about that. But, where would they house the materials they had started to collect? Joan suggested the tiny room behind the kitchen, in those days called "the maid's room" could be outfitted with shelves to accommodate boxes of files.
After growing up in Queens and graduating from college, Deb moved into a small, dark apartment on West 87th Street. She met Joan through Lesbian circles. Eventually, she moved in with Joan to apartment 13A, the apartment Joan had been renting for several years. "It seemed enormous to me. It was a typical Upper West Side pre-War apartment with two large bedrooms, a dining room, and a living room, large enough to set up the ping pong table we stashed in the basement."
The Archives were filling a gap, a need recognized by Lesbians who valued the development of the specialized archives as well as many others who came to research materials for their writing projects. Although the Archives have always been managed by dedicated volunteers, its growth supported its designation as a non-profit and confirmed its legitimacy as an organization to which supporters could donate personal materials and funds. Deb said that in the early days, a number of writers would come, use the Archives and spend time writing at 13A. Among these were poet, essayist, and feminist Adrienne Rich and Audre Lorde, who described herself as, "…a Black, Lesbian, mother, warrior, poet." Deb and Joan recalled spending time chatting at the dining room table with so many Lesbian writers, cultural workers, and activists.
The Archives women held many events at 13A. Guest speakers included writers who read from their works and the large foyer used to exhibit art. No, they didn't have enough chairs for the 25-50 women who might attend. Visitors would find seating wherever they could or sit on the floor." Deb commented that with the exception of one threatening letter left on their doormat, building residents and staff were very supportive. She noted wryly that "the doormen would send anyone who looked butch or dyke up to 13A, even though it might not be where they were going."
By the 80s, the Archives had taken over all the space apart from Joan's bedroom. It was time to move on to a building to be used solely for the Archives. In the early 1990s, the Archives purchased a limestone townhouse in Park Slope. Today, appointments for use of the Archives have become somewhat more formal. Hours are posted on the website. Pre-Internet at 13A, the atmosphere was more casual; visitors might walk in at any time of the day or night and even be offered a couch to stay the night if needed.
Deb and Joan split in the 80s, and Deb moved back to the 87th Street apartment. She and her current partner Teddy Minucci have been together for 40 years. Early on Deb commuted daily from the Upper West Side in her Volkswagen to Coney Island Hospital, where she worked in a psycho-education program for children with learning disabilities. Then, for many years until her retirement, she was the Director of Admissions at Mary McDowell Friends School in Brooklyn. Both Deb and Teddy have devoted years to establishing and expanding the Archives and are energized by the increasing number of young Lesbians who have discovered the archive as a resource for their work and as participants committed to developing the organization.
The couple has lived for a long time in New Jersey, notwithstanding a longing for Manhattan or Brooklyn. Joan moved to Australia, where she writes and helps support and guide the development of Lesbian archives. Similarly, Deb and Teddy offer advice to new groups in the US and wherever they travel.
Donations are welcomed. As described on the Archives' website: "The Archives collects material by and about all Lesbians, acknowledging changing concepts of Lesbian identities. All expressions of Lesbian identities, desires and practices are important, welcomed and included. The goal is to document the widest range of Lesbian experience from all geographic, cultural, political and economic backgrounds and historical contexts, not just the lives of the famous or the published."
To learn more about the Lesbian Herstory Archives, visit their WEBSITE.