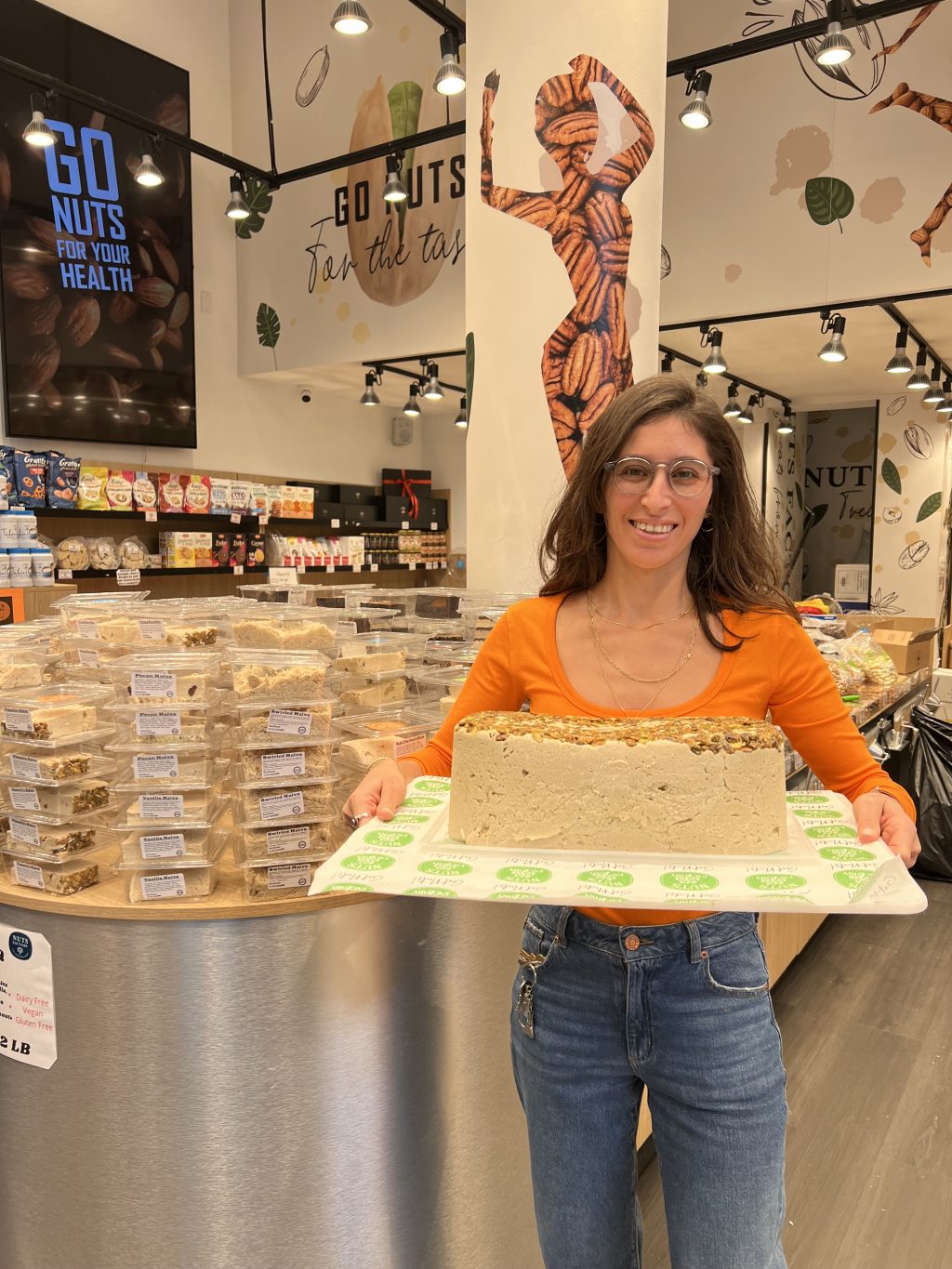 By Claudie Benjamin
Judging by the steady stream of customers who enter the Nuts Factory on the corner of 80th Street and Broadway (2240 Broadway), this recently opened shop is a welcome addition to the neighborhood. This is not only because of the overwhelming temptation of the vast selection of nuts and sweets, but because the atmosphere of this store is likely to make you feel joyful and celebratory.
Among the featured items in this shop is the wide variety of halva. This is far more elegant and refined than the wheels of halva that for decades were placed atop many counters. Here at Nuts Factory, popular delicious Middle Eastern sesame paste-based sweets are available in many varieties. Regional Manager Shiry Allal is from a town north of Tel Aviv, Israel. She explained that the halva is made in a fairly large loaf shape, weighing about 11-lbs. and then carved into slices and boxed.
As with the nuts, candies and other treats – you may sample before buying. The halva at Nuts Factory has both the typical flakey consistency expected of this treat, but is also delicate and almost creamy. Shiry says halva is very familiar in Israel and even sold in vending machines. But, it's not likely to be as fancy as the boxed pieces you purchase at the Nuts Factory.
Take for example the sandwich. Shiry describes it as a layer of halva, a layer of chocolate, then a layer of nougat and all this enrobed in chocolate. Then there is also halva with fruit and nuts, marble, and vanilla.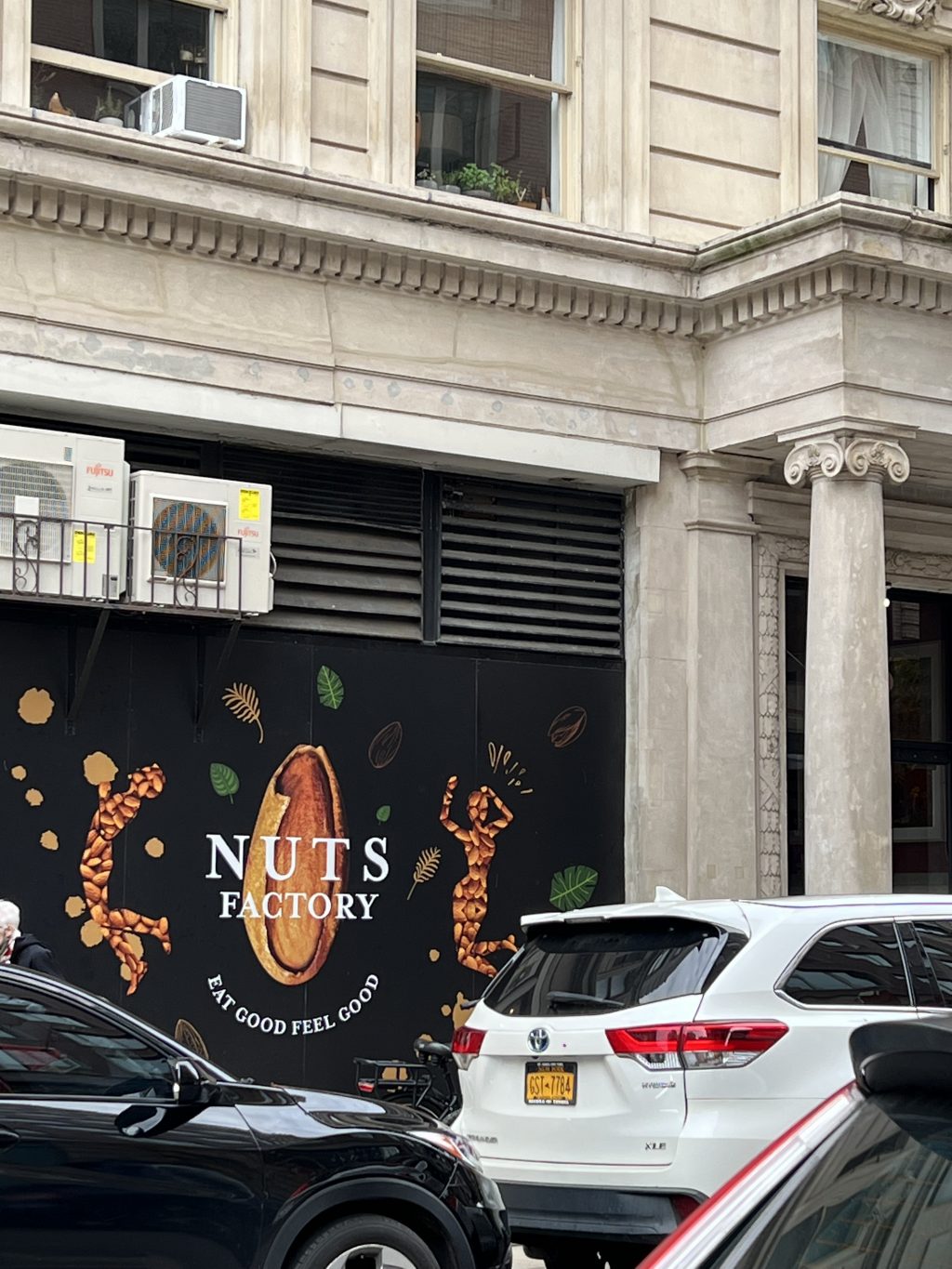 Another big crowd-pleaser are narrow black boxes with multiple sections to be filled by customers who make up their own special sampler selection including, for example, Israeli almonds and spiced cashews and chocolate-covered peanuts.
Shiry's personal favorites are the stuffed dates. The interior decoration of the store features stylized women with drawings of pecans or almonds integrated into the design. Din Allal, one of the Nuts Factory owners, says the whole feel of the shop and, it's offerings has become more sophisticated and the huge variety of treats has grown since his grandfather started the business in Israel. From Israel, the next step was distributing pre-packaged goods to Brooklyn supermarkets. And then within the last ten years, Din, his father, and two brothers opened the flagship Nuts Factory on Third Avenue. There are four stores in Manhattan and others in the tri-state region. The UWS shop opened in 2020. "We've opened this store at a time when people are looking for upbeat experiences and part of that is having delicious healthy snacks. It's exciting that our business is being so well received."