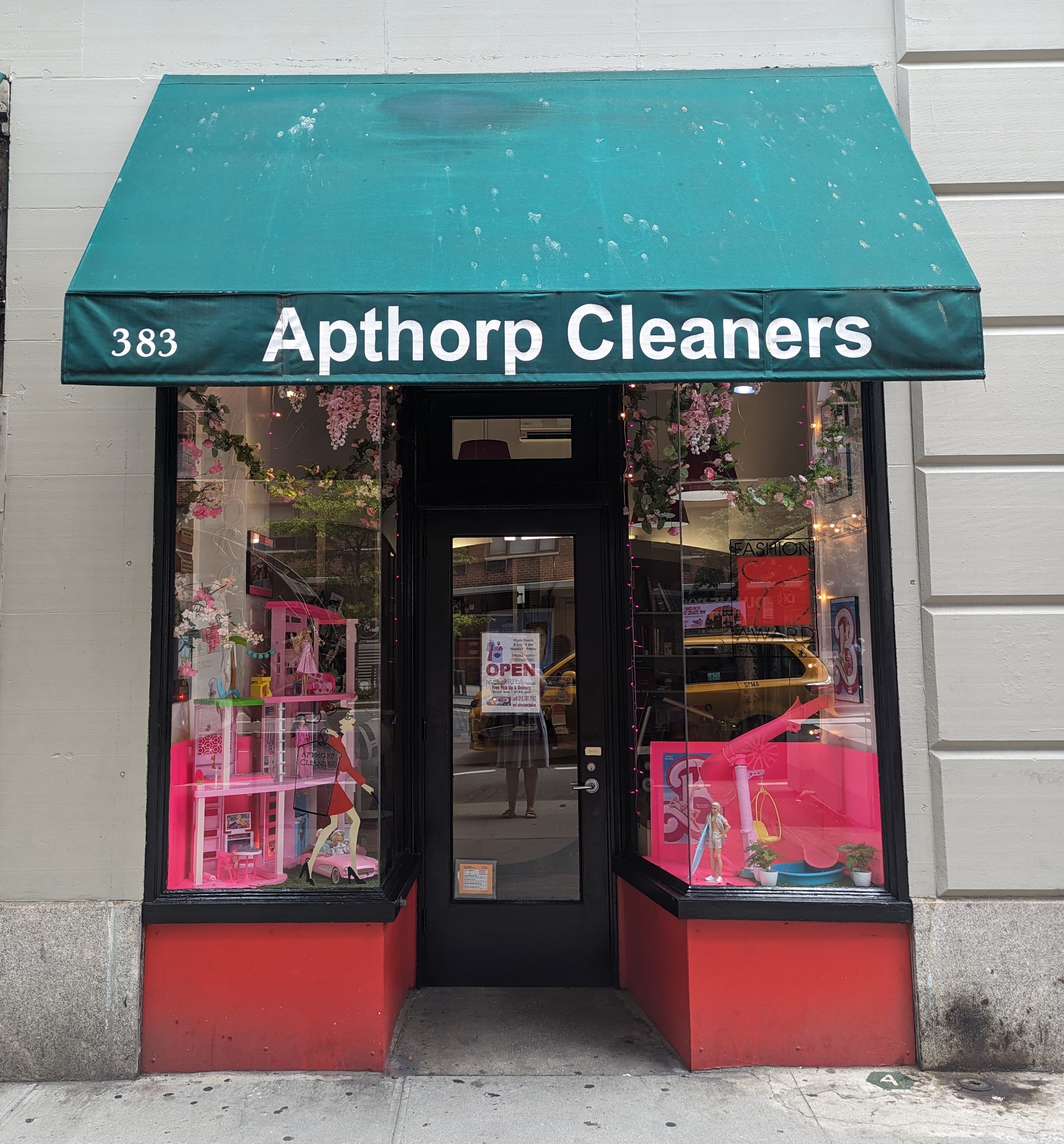 At first glance, the green awning and deep inset door of Apthorp Cleaners on 383 Amsterdam Avenue look like any other storefront. But venture closer, and you'll find yourself in for a whimsical surprise. Behind the glass of the display windows lies a plastic wonderland of Barbie and all her friends.
Apthorp Cleaners' Barbie dioramas are famous on the block for their bright creativity and rotating scenes of holidays and topical events from pop culture. Today, the display cases are filled with toy cars, plastic palm trees, and a modern Barbie dreamhouse that will look familiar to fans of a certain movie's trailer. Margo Robbie and Ryan Gosling might be bringing Barbie and Ken to theaters this week, but they've had a home here at Apthorp Cleaners for years. The iconic doll now welcomes customers into the store underneath a picture of her silver screen alter ego.
The window displays are so colorful, so exuberant, that you just might miss the impressive collection of awards and certifications that Apthorp Cleaners has collected over the years.
Make no mistake- Apthorp Cleaners is serious business. Co-owned by husband and wife team Debra and Joel Kravet, the business has been a community fixture for decades. "August will be 41 years we're in business," says Debra, reminiscing on the business' long journey. All of those window plaques represent many years of work with the National Cleaners Association, as well as the Green Cleaners Council, the latter of which represents their commitment to environmentally friendly products and practices.
The duo originally opened their business in the eponymous Apthorp, the famous full-block apartment building one block away on Broadway. History buffs will remember that the iconic Italian Renaissance building opened in 1908 as a residential hotel, and has remained one of the Upper West Side's most recognizable buildings. After relocating to a new space within the building, the Kravets moved Apthorp Cleaners for the last time, settling into its current location in March 2009.
"Every day is a challenge," laughs Debra while describing the intricacies of sustaining a small business for so many years. But she and Joel are uniquely up to the task. The pair met through their shared backgrounds in design, hers in interior design and his in decorative textiles. That potent combination gives their business an edge; they offer many interior cleaning services, including "all kinds of decorative textiles, carpets, window treatments, upholstery," and the list goes on.
But of course, Debra's interior design skills don't just come in handy with customer service. The storefront's dioramas are her literal and figurative creative playground, bringing joy to passersby just as they draw customers in. Originally, the displays started as a unique way of advertising the cleaners' many services. "The store doesn't really look like a typical dry cleaners, and a lot of people walked by and pondered what was going on in there," Debra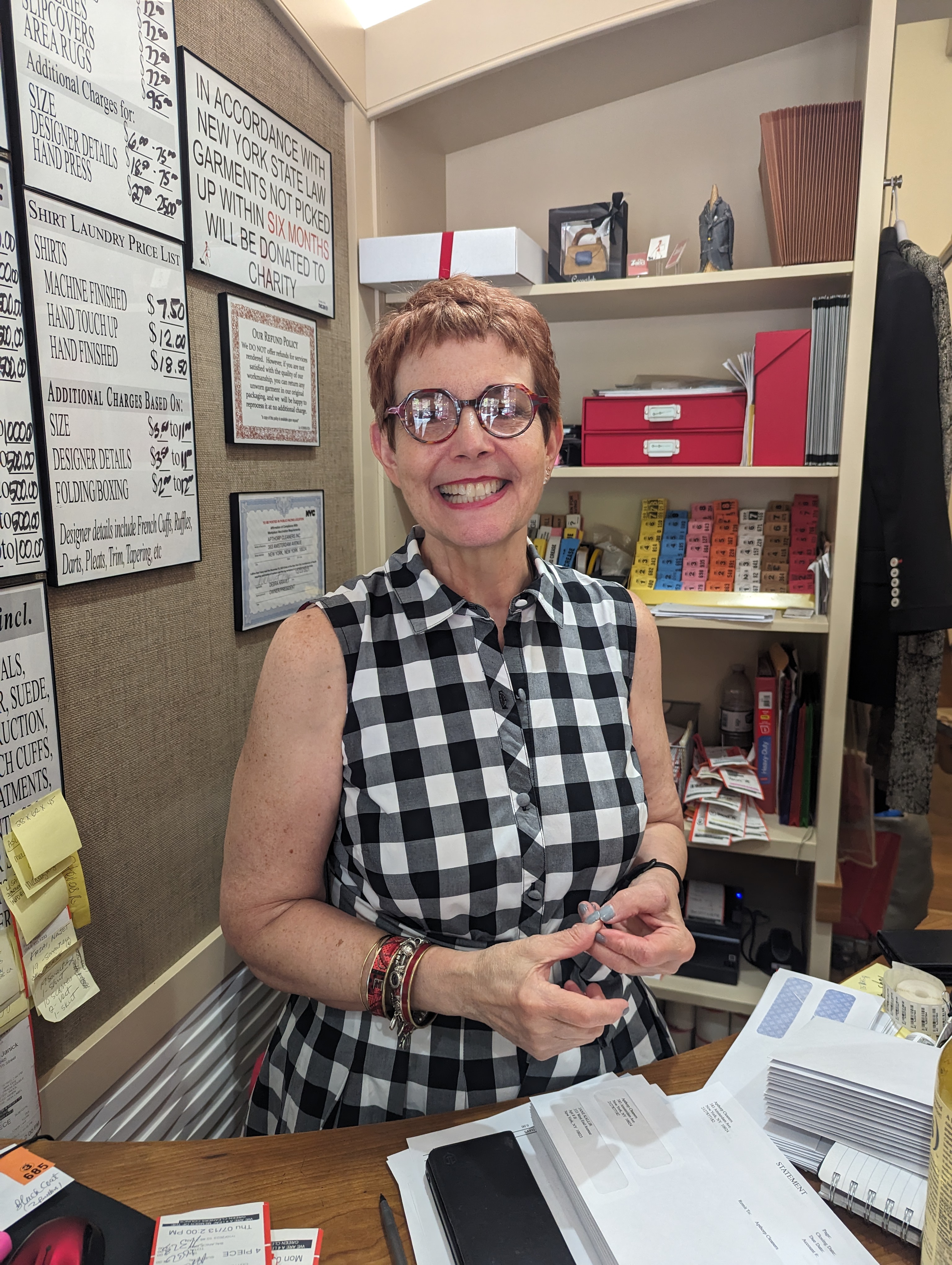 explains. "So initially, I just started displaying Barbie dolls [in gowns] with little signs saying, 'We clean evening wear!'" These and other small advertisements worked, drawing curious eyes into the cleaners.
"And then," Debra says sheepishly, "what can I say?" The rest is history.
Over the years, many dioramas have come and gone from Apthorp Cleaners' windows. Regular seasonal displays are always popular, like the Christmas tree made of hangers that drips with Barbie ornaments during the winter. Other notables nod to pop culture trends on the Upper West Side, like the recreation of "The Marvelous Mrs. Maisel's" season 1 finale that remains one of Debra's all-time favorites.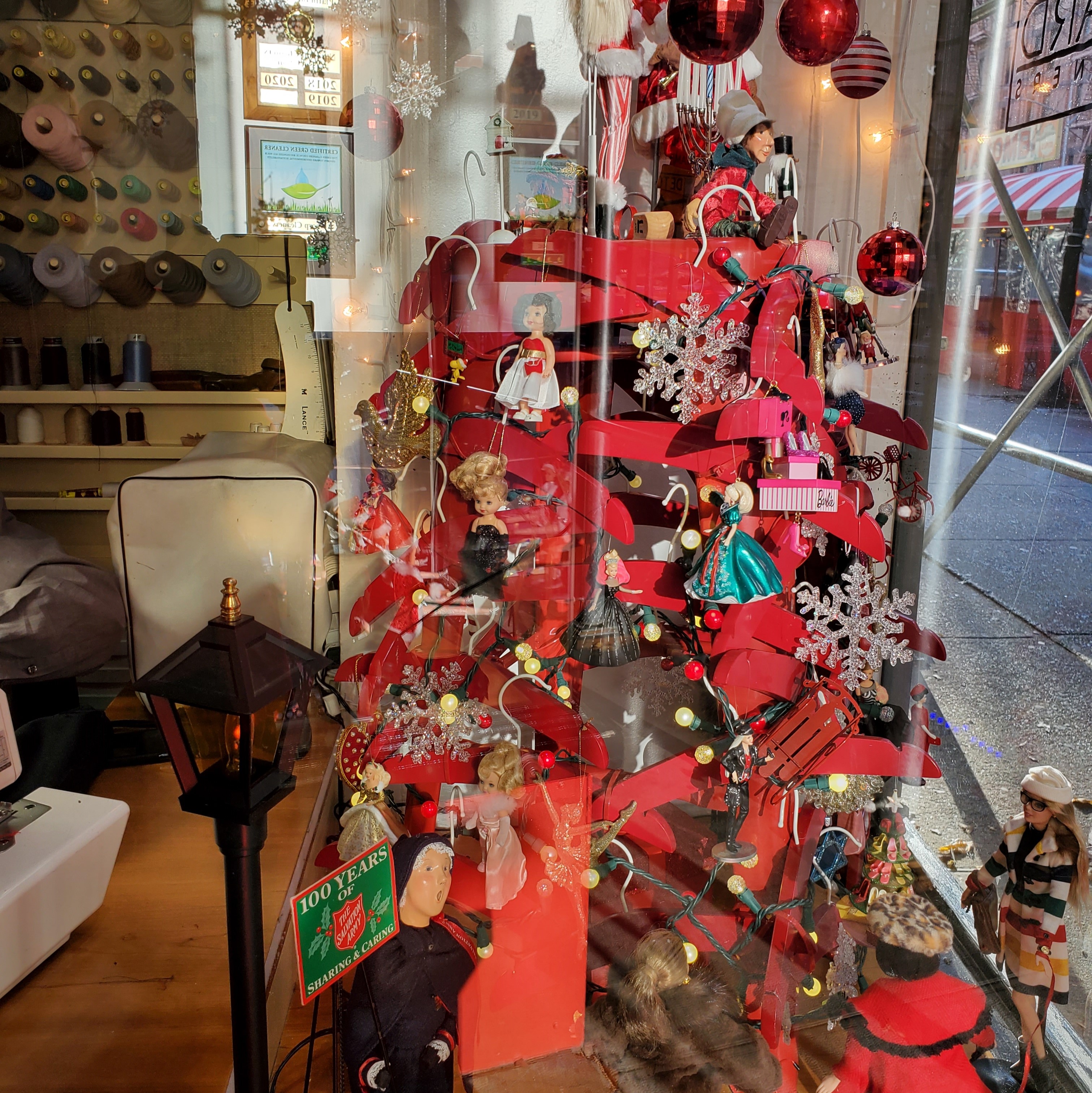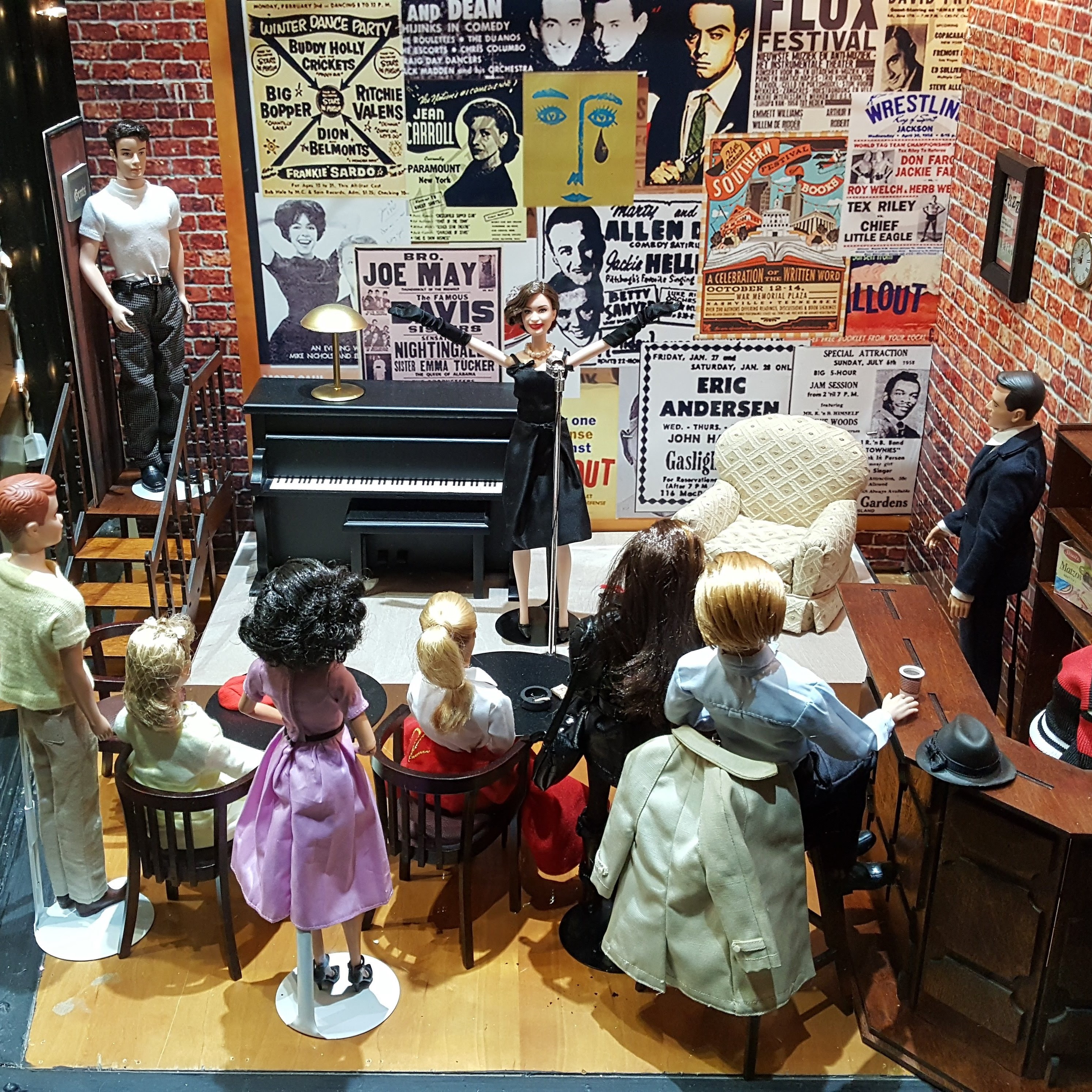 Some dioramas, however, have embraced a deeper purpose. Educational dioramas about women's heart health, Black History Month, breast cancer awareness, and International Women's Day never fail to capture community interest.
But not every neighbor is a mere observer of Apthorp Cleaners' life in plastic. Some have even donated their own Barbie dolls to the dioramas. One customer brought in Skipper, Barbie's little sister, complete with her original wardrobe and box. Another donated a Barbie Volkswagen. Little by little, the community has become a part of these joyful displays.
"People don't realize that we can hear them talking on the outside!" Debra shares, noting that she and the rest of the staff are always delighted to hear kids and adults alike stop and admire the dolls. Sure enough, as I left the store, three children were lined up and laughing as they found a certain plastic boyfriend and his bright blue surfboard playing in the window. Chants of "She's everything, he's just Ken!" followed me as I walked down the street, happy in the knowledge that Apthorp Cleaners is making the Upper West Side cleaner, and a little brighter, too.