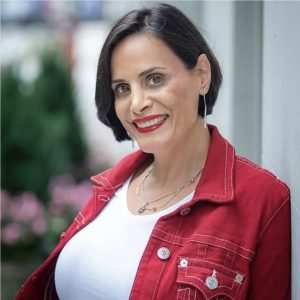 By Claudie Benjamin
One guy may be self-conscious about very dark eyebrows that stretch across the bridge of his nose. Another, an older gent, for example, may consider big bushy white or silver eyebrows his most alluring feature. Women's eyebrows have been the focus of art and beauty for centuries. They have been discussed as a non-verbal communication of both emotion and fashion trends-think of the impact of a raised eyebrow.
Frida Khalo's dramatic eyebrows continue to be influential and were incorporated into the enthusiasm for grunge, the evolution and refinement of Michelle Obama's eyebrows have been chronicled over the eight years she and Barack were in the White House. And, in the celebrity world, Elizabeth Taylor's and Brooke Shields' striking dark eyebrows notably come to mind but are less of the moment than those of actress Cara Delevingne. Referring to a current trend, Elle Magazine, noted, " Pioneering the big brow movement almost single-handedly, Cara's were the brows that started it all."
At any age and circumstance,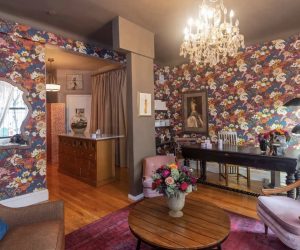 when a person wants to feel just a bit more attractive, attention to one's eyebrows, especially care provided by an expert is a luxury that is very likely to do the trick.
Aesthetician Nirit Reani is just that kind of specialist. Her spa is located at 214 West 92nd Street, #1C. Her expertise in brow shaping and skincare matches her warm, engaging personality. She has a sense of humor that puts clients at ease. The atmosphere in her spa is deliberately comfortable, personal, and supportive.
So, what to do about brows? The bottom line, one that should never be ignored, is that your brows should fit your face and look natural. Also, Nirit says, "Repetition of perfection is the key to successful eyebrow shaping and must be achieved during every appointment."
Nirit was born and raised in Yahud, a city near Tel Aviv, Israel. She had professional training and a degree in business when she arrived at age 23 in Manhattan and continued her path in the field of beauty. "I lived in the amazing Upper West Side for 30 years and found that a spa was needed. It seemed natural to open one here."
She opened the spa in 1998. I love the people and the atmosphere in this neighborhood. It would be nice to do something about the weather but I've gotten used to it," she admits.
Nirit has definite opinions about her approach to eyebrows.
In what way does eyebrow shaping make a difference?
"Eyebrow shaping will make you look more vibrant while helping your face look its best by framing your beautiful eyes. It's an effortless way to give a little eye lift. The result is that even if you are feeling exhausted, no one will notice."
Creating elegant, refined brow shapes can help brighten up your look in no time. Shaping your eyebrows can give your face a totally new look, a glamorous look, making it brighter and more put together Nirit explains. "Whether you want to go soft or dramatic, there are endless eyebrow-shaping possibilities that will instantly enhance any appearance."
Asked about how eyebrow shaping is done, Nirit responds that she focuses on eyebrow shaping by waxing, tweezing and/or cutting to achieve the most precise and customizable way to give a client "the perfect glamorous eyebrows."
Does coloring eyebrows make people look younger? "Coloring your eyebrows can make you look younger if done correctly. It's a great and quick way to frame your face and accentuate your features. It's effortless! Eyebrow tinting is one of the fastest and most effective ways to improve your look. It can give you a youthful glow. It enhances your perfectly shaped eyebrows to make them standout, keeping eyebrows looking perfectly groomed without the daily hassle of applying makeup," says Nirit. She cautions, however, "You should ONLY color eyebrows that are perfectly shaped."
Skin care is also essential for Nirit. She is developing her own line of products. Understandably, beautiful eyebrows and healthy, glowing skin go a long way toward the goal of looking and feeling one's best.
Booking appointments at this "one-woman does all spa" is best by text at 917-806-6616. a clickable option for requesting an appointment leads potential customers to: https://niritreani.com/contact-me/ For more information about services www.niritreani.com