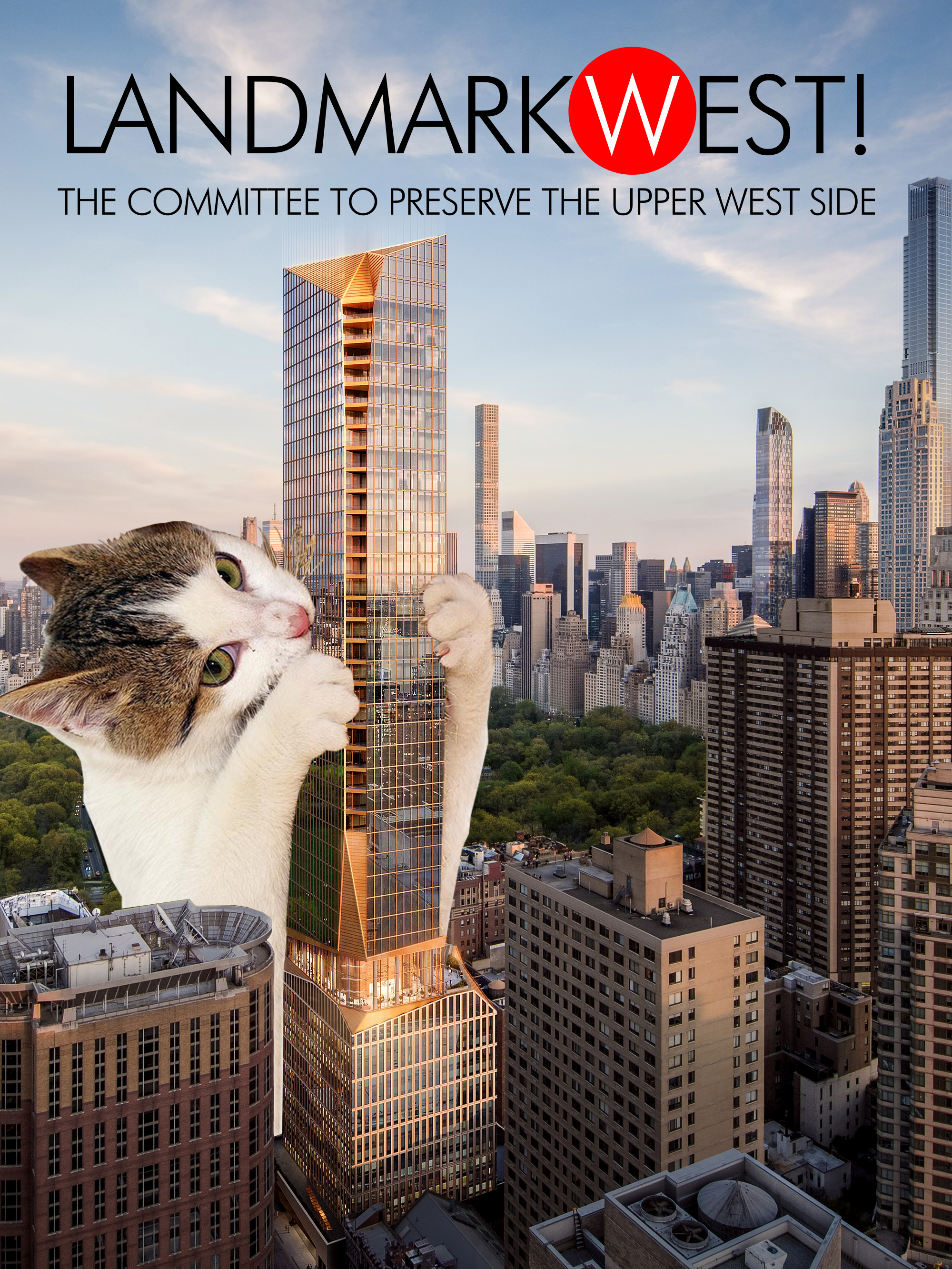 Big things are happening in NYC–and they are not all good. LANDMARK WEST! has teamed with various community groups across the city to curb the creep of the supertalls into our residential districts.
One of our partners is
ERFA
, the East River Fifties Alliance who has had great
success
with the support of their city council member, Ben Kallos in not only fending off a 950-foot tall, 87-story tower planned for 3 Sutton Place, but also to develop a neighborhood-wide rezoning.
The stymied developers in this case, Richard and Jon
Kalikow
of Gamma Real Estate are appealing to the Board of Standards and Appeals. They recently sat down with
GlobeSt.com
and discussed
various topics
including 3 Sutton Place, their interrupted tower beside the East River.
After lamenting the recent zoning changes, one of the executives relayed:
" 'A different developer did something smart at a site we looked at on W. 67th[sic] Street.' The developer filed for a building that was 'this high' Jon motioned a short length. But once he had his plans ready, he amended the tower to make it 'that high.' Jon motioned a taller length."
The "W. 67th Street" project they are referring to is the site at 50 West 66th Street, but details like streets only matter if you want to share truthful information.
Gamma continued:
"'His belief and hope, and he's probably right, is that the community can't muster the resources to stop him. But these are the kinds of tricks you have to do these days, if you even hope to be successful.' Jon said."
That sounds like a challenge. And the community doesn't sound like a resource, but rather an inconvenient truth.
The CURRENT proposed development at 50 West 66th, designed by Snohetta is still pending approval at the Department of Buildings. As designed, this as-of-right development would rise 775-feet (approximately a 77-story office tower) but contain only 39 stories, zero units of affordable housing, and undergo no public review. It would also be the tallest building in the district.
LANDMARK WEST! has previously commented on the sudden change from a twenty-six story building which was filed with the city and promoted for months on construction signage.
Once complete plans are filed, LANDMARK WEST! will review them with our zoning expert and keep on top of this rising concern.