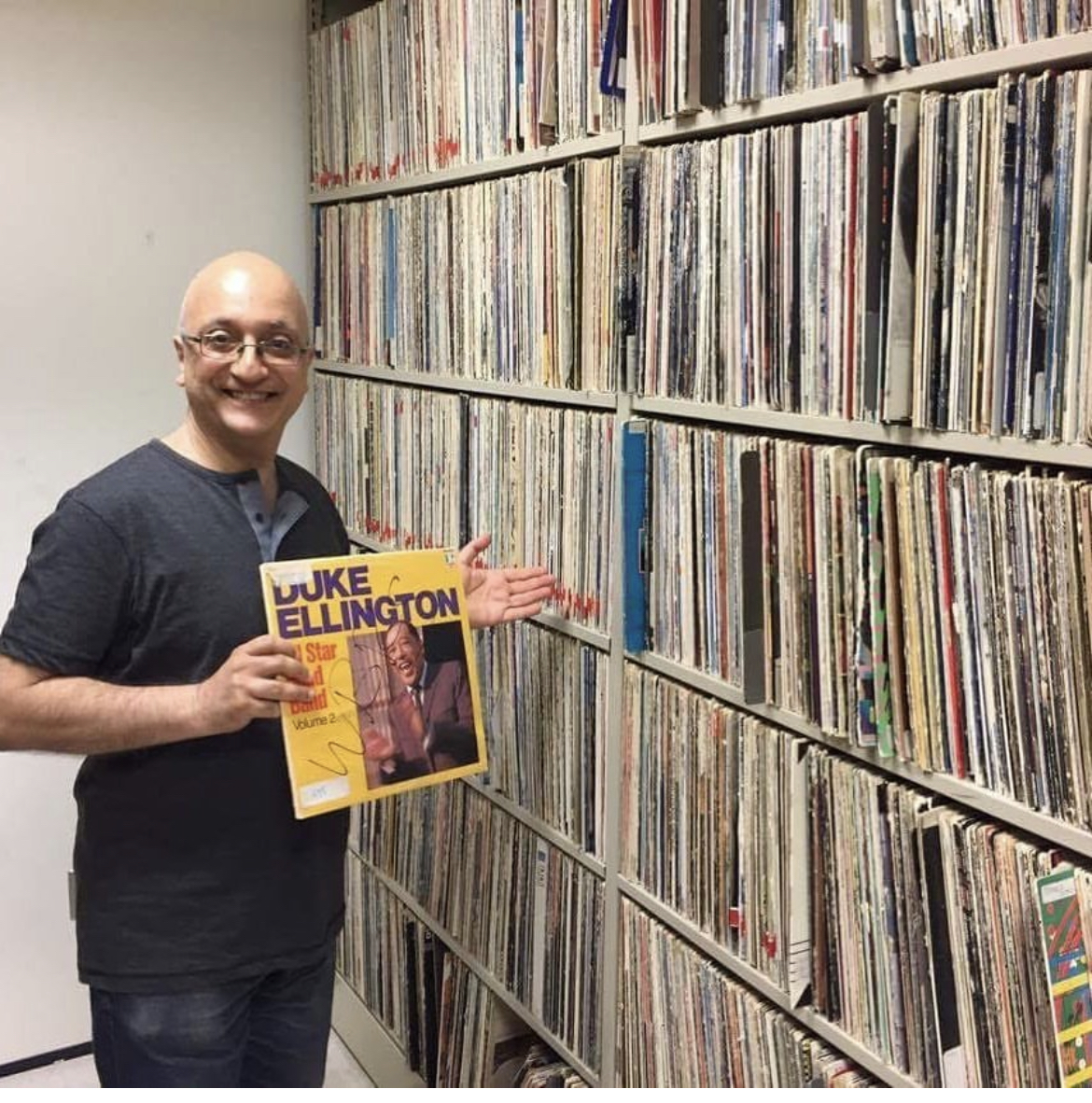 By Claudie Benjamin
Play Jazz Piano NYC: The name of the sessions alone evokes cinematic images: In a corner of the room, there's a piano. A person nonchalantly pulls a chair up, lightly "tickles the ivories" with one hand, and then launches into a breathtaking rendition of Misty. OMG! It's all not so far from a scene in Master Jazz Piano Player and Mentor Haim Cotton's real life at the apartment he's lived in since 1990 at 210 West 101st Street. Last week, we had a party there," said Cotton. The event was a surprise birthday celebration concert organized by Talia, one of Cotton's adult children for her brother. She rented chairs and recruited musicians, some long-time friends, and former Cotton students. "It was wonderful, a full house," recalled Cotton. He said that the remarkably solid structure of the 1926 apartment house ensured that even with a jazz performance that included accomplished pianist Jack Gruber, a Play Jazz Piano NYC teacher, and other musicians on drums, trumpet, and bass, there were no complaints about noise from neighbors.
Cotton's life as a performing musician and teacher of jazz piano for the past many years goes way beyond the occasional, casual get-together to play and listen to improvisations on the tunes (known in jazz slang as "heads") famously played by Bill Evans, Miles Davis, and other jazz legends.
Cotton's parents were Jewish Iraqi immigrants in Israel. As a teen, he was a star student at Tel Aviv's prestigious Thelma Yellin High School for the Arts. He envisioned becoming a classical pianist. Jazz was not taught there at the time (though it is today). Arriving as an adult, he moved to New York City and settled in this "wonderful building" where he lives now with his wife Julia. The couple split their time between the Upper West Side and Asheville, North Carolina.
Cotton pursued a career as a jazz piano player at live concerts in the US and abroad, on TV, made recordings, and played in multiple genres, for example, as second pianist with revival folk/rock singer Judy Collins. In 1992, he began teaching jazz piano at the New School until around 2021, when his private Play Jazz Piano NYC teaching online and in-person classes became very popular, taking up more of this time. From almost the start of Play Jazz Piano NYC, Cotton offered both in-person lessons and incorporated the power of the internet to offer virtual learning opportunities through many videos he created and posted on his website, providing online teaching tools demonstrating jazz piano playing techniques.
He also curated an enormous archive of other resource materials, including jazz tune scores available to Play Jazz Piano NYC students to enrich their jazz education beyond lessons with a mentor. One important resource, "Bebop Heads Playlist: Mastering The Melodic Language of Jazz," contains some of the most famous bebop songs of the era by some of the most talented and influential jazz artists in all of music history." Cotton's blog posts are rated highly by followers. Also, much appreciating the sound quality of vinyl recordings, he has a huge collection of jazz albums.
Cotton noted that his website was developed by his daughter, a professional web designer, with technical aspects managed by his wife. Currently, an important focus of his work is using his experience as a teacher to mentor less experienced instructors on approaches to maximize the effectiveness of their teaching. The key is to match their approach to a student's particular skills and approach to learning. Cotton finds it interesting that while the majority of his students may only have a bit of training in piano or another instrument, they are accomplished professionals in other fields. They are drawn to playing jazz piano, and Cotton assures them that they can. It may mean that within three to six months, many learn to play competently and confidently along with tracks of tunes like "Autumn Leaves," "Girl from Ipanema," or "Satin Doll" played by well-known artists. And, some Cotton students have become professional jazz musicians. Does his success in nurturing a passion for playing jazz piano among students of different levels of expertise make him proud? "Definitely. It makes a difference in people's lives," he said.