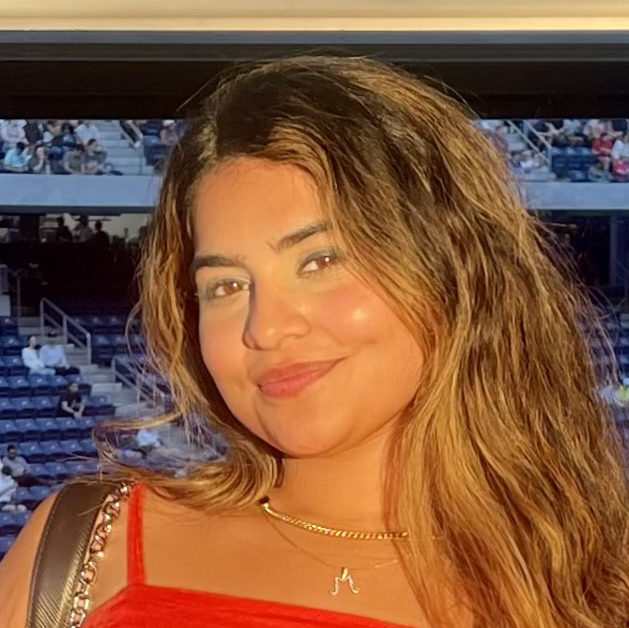 By Claudie Benjamin
Whether you're 80 or eight, a sweet every so often (or even daily) is tempting. Adding a health component such as açaí berries ups the appeal. If you ask Misha Punwani, a member of the family that owns 12 Playa Bowls in Manhattan, an all-out favorite bowl is composed of açaí topped with creamy Nutella and fresh strawberries. "Parents like that the basics are healthy, and kids love the Nutella part." An additional Playa Bowls is opening in Herald Square.
As you enter Playa Bowls at 2327 Broadway, (between 84th and 85th Streets) you can't miss the incongruent "Welcome to Pineappleland" sign that beckons Upper West Siders. The environment mixes whimsy with a big push to enjoy the distinctive treat centered on açaí. The sweet, lusciously deep violet preparation, originating in Brazil, has become increasingly popular in the US over the last 20 years. Playa Bowls goes all out in terms of decor that evokes not so much Rio as the eclectic exuberance of the Jersey Shore's summer scene, where this particular business started in 2014. According to their website, The Playa Bowls™ concept relating to the shops in New York and New Jersey is the vision of founders Robert Giuliani & Abby Taylor, both Jersey Shore natives, and long-time surfers. Misha's father, originally from India, was the COO for that business and eventually, his own family became owners of developing Manhattan and Brooklyn locations.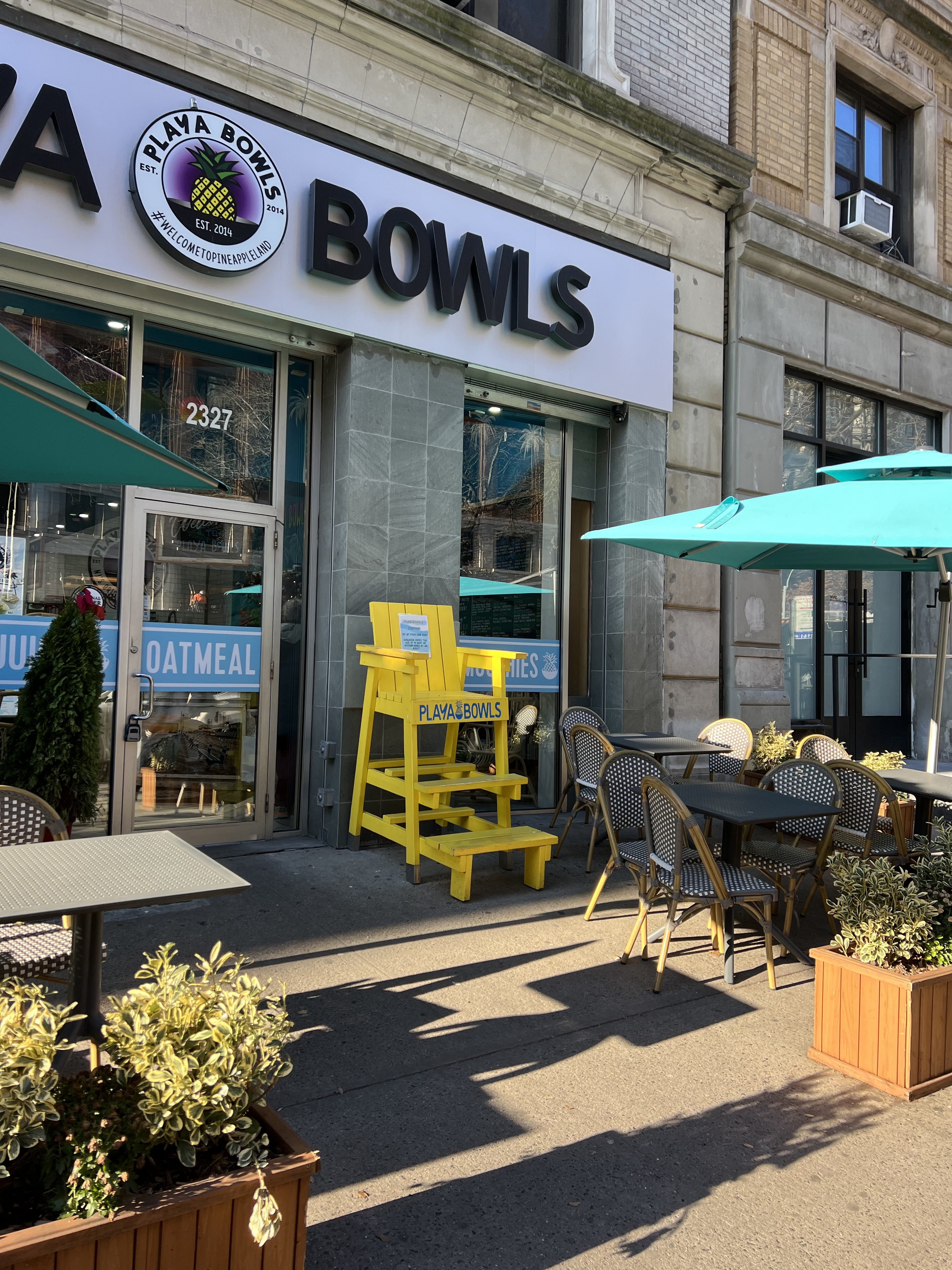 Even before entering Playa Bowls, you notice this is something different: A bright yellow lifeguard chair installed out on the pavement. On Broadway? Really? Yes, and much more to admire and certainly to taste inside. An entire wall features the Statue of Liberty as a mermaid on a pedestal backed by the skyline of Manhattan. The floor covering artfully suggests the distressed planks of a boardwalk. The bamboo lounge chairs evoke a location where you might settle your feet in the sand. The menu highlights are scrawled on blackboards.
There's no such place of course, as Pineappleland, just as there's no real Candyland beyond the classic children's board game. But there is true history, or at least legend linked to the pineapple as a symbol of hospitality.
If you go on a carriage ride through historic Charleston, South Carolina, you are told by your guide that the pineapple finials you see on many gate posts are linked to the 18th Century merchants who did business in the Caribbean. When they returned home to their Charleston homes, they posed a pineapple, brought from the tropics, on their gate post. This was an announcement that they had returned home to stay and entertain. And, from there, leaping somehow to the 21st Century the pineapple, while no longer rare, has maintained its reputation that combines sweetness and health, although the industry itself has its share of dishonorable practices.
Meanwhile, Playa Bowls offers a definite twist from traditional and familiar coffee shops, bakeries, and food trucks on Broadway.
Misha graduated from Stonybrook University with a degree in economics. She went into marketing and social media analytics and joined her father in the management of Playa Bowls. She has all the details about the business at her fingertips and clearly enjoys working with her family on growing the business. Which offers customers not only ever-evolving special drinks and bowls, but also a range of hoodies and sweatshirts with the Playa Bowls logo.
So, if you are new to acai, Misha suggests that you like many, many others may especially enjoy the Nutella Bowl.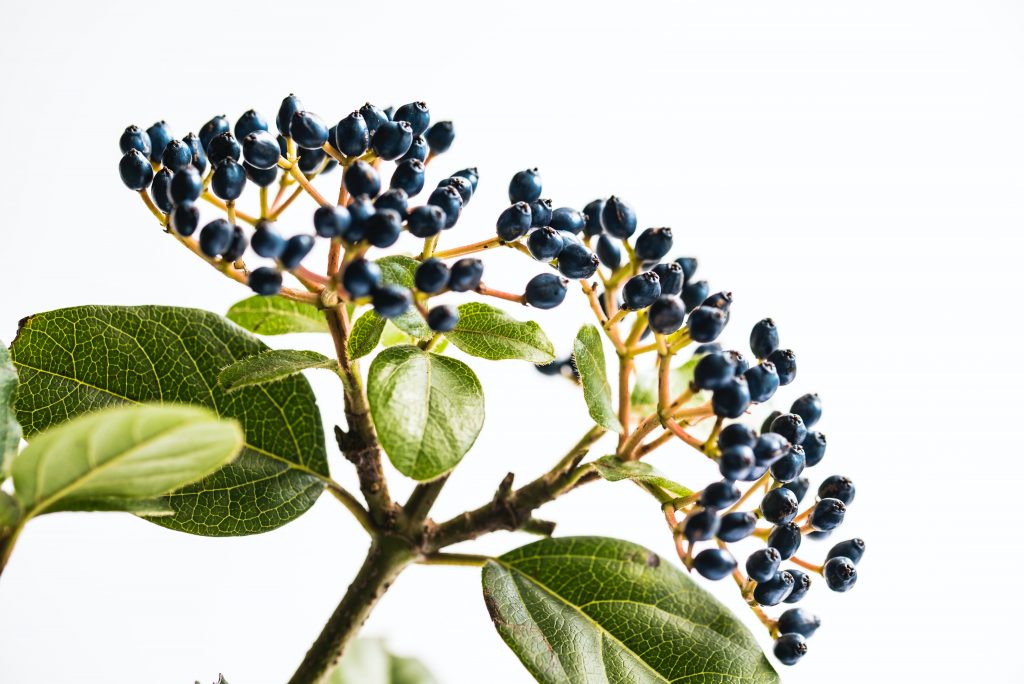 When and how did acai bowls become a "thing" in the United States? Acai berries are native to Brazil, and they have been eaten cooked and unsweetened as food in Latin America for hundreds of years.
According to the City Bowls blog, "The berries are known to boost the immune system, fight inflammation, fight infections, and to even contribute to heart health. The berry grows in clusters on trees on thousands of acres surrounding the Amazon River delta. The local indigenous peoples, also known as the ribeirhinos (river people), collect the berries and prepare them by soaking them in water and then scrubbing the flesh from the pit by hand. Once the pits are discarded, they eat the acai pulp in a soup or with fish." (1) Surprisingly, there is a strong connection with New York's Upper West Side Jiu-Jitsu gym located in the basement of the 1910 building at the corner of West 72nd Street.
The gym, whose entry is at 246 Columbus Avenue (2) is owned by Jiu-Jitsu Master Carlos Gracie. He is the grandson of jiu-jitsu founder Carlos Grazie. According to a Yahoo post, "The Gracie family, famous for their Brazilian Jiu-Jitsu gyms, invented the acai bowl in the late 1980s, and it grew exponentially in popularity throughout the decade and into the '90s during a fitness boom in the country. Originally from the Amazon River delta area, the Gracie family included acai as part of the "Gracie Diet." They liked the fruit because it was low in sugar, full of vitamins and antioxidants, and thought to boost energy." (3)
The same article notes "it wasn't until the early 2000s that acai was brought to the US. Brothers Ryan and Jeremy Black and their friend Edmund Nichols went to Brazil and tried the fruit for the first time. They loved acai bowls so much that by the end of their trip, they were committed to introducing them to the US."
Just as Gracie and other jiu-jitsu enthusiasts savored acai-based refreshments following strenuous workouts, it's been experiencing increasing enthusiasm among others including moms and dads juggling work and childcare, elders concerned about maintaining their health and vibrancy, children and just about anyone interested in natural foods who enjoys fruit. Think of it as a relative health after-school treat or a reward for completing a project or even a treat served at a private or joint celebration of daily life itself.
(1) https://www.yahoo.com/lifestyle/really-invented-bowl-205014392.html
(2) https://www.landmarkwest.org/brazilian-jui-jitsu/
(3) https://www.yahoo.com/lifestyle/really-invented-bowl-205014392.html
Acai photo by Joanna Kosinska on Unsplash