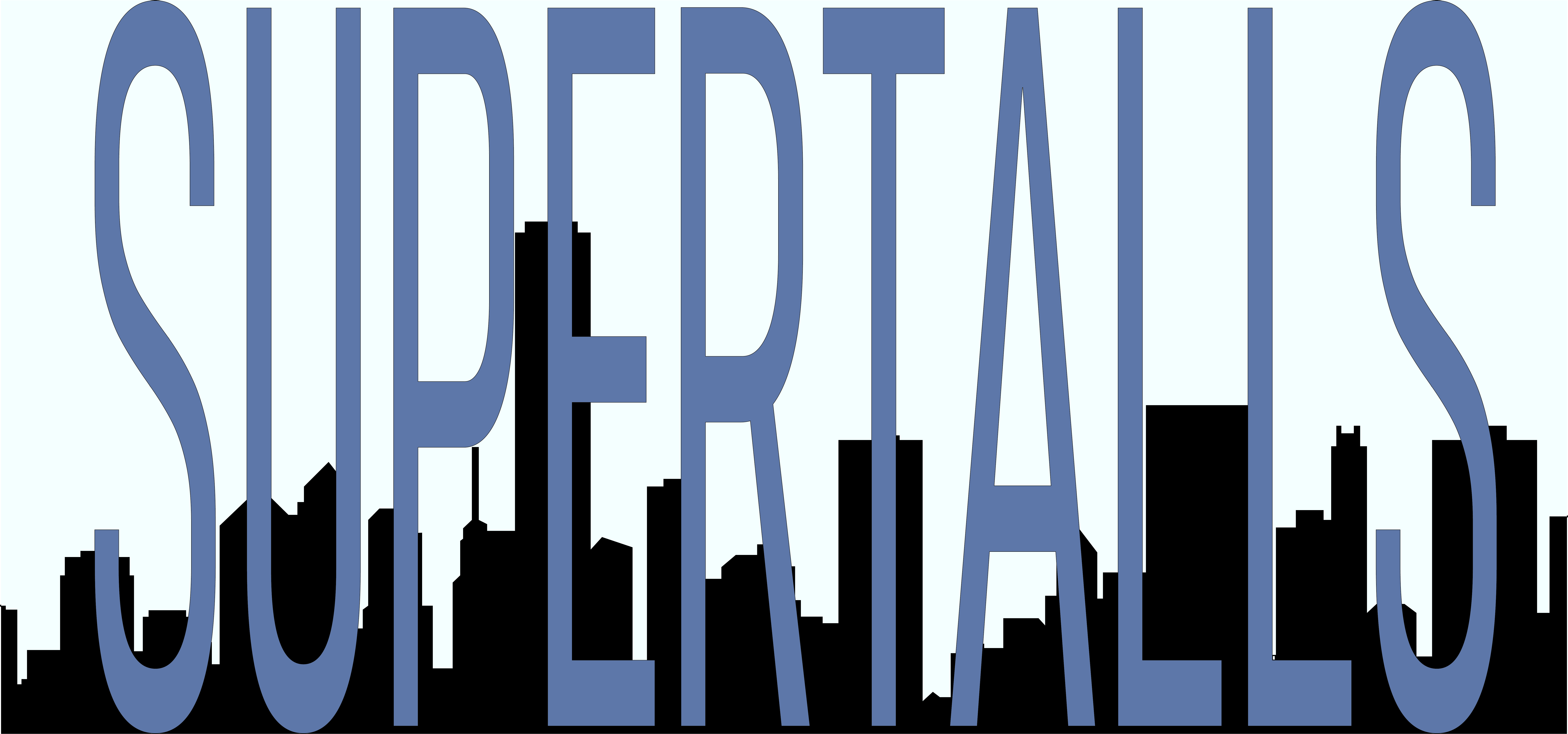 The scale of the city is changing. Why is that and what can you do?
A Resource Guide for New Yorkers
LW! offers this page as a resource for the everyday New Yorker, as an easy-to-digest guide for better understanding what is happening to our skyline, and why this phenomenon is proliferating now. We hope it is a useful tool for other communities, as Supertalls impact all of us. If it can happen on the Upper West Side, it can happen where you live. Join our mailing list, or contact us at (212) 496-8110, or email landmarkwest@landmarkwest.org for more information.
QUICK ACTION
This list is an executive summary of ways to address issues of inappropriate development. Read on for further background and tools.
CLOSE THE LOOPHOLES! SIGN THIS PETITION TO END LOOPHOLES
Limit the giveaway of Floor Area for building amenities.
Monitor and oversee any "trades" or "give-backs" for skirting underlying zoning.
Provide planning — Set a limit to Transfer of Development Rights (TDRs) for a given receiving site.
Involve the Community — When merging two lots would increase the receiving site by over 2,500 square feet in lot size, initiate a mandatory public review.
Hold Standards — Penalize skulduggery and intentional false filings which occupy agency time.
Provide oversight — Set a reasonable limit on floor-to-floor heights. Execute inspections and tax unused mechanical spaces.
Enforcement — Survey and review open space bonuses for compliance after occupancy.
YOU CAN forward this weblink to others and educate the community so they can make their own informed decisions.
Upper West Side Developments
The Short Scoop on Tall Buildings
New York City celebrates height–and that's nothing new! Since 1870, NYC has been host to 9 of the world's 15 tallest buildings in their day. Of those 15, New York is the only city that has demolished theirs, retaining just 6 of those superlative structures. Even more are planned. And even the New York Times is catching on. What will that mean for the future of New York?
… we have a duty to be proactive. Planning is not simply looking at which tricks have been used—it's looking ahead and anticipating what we will see next, and then taking steps to address those issues.
Manhattan Borough President Gale Brewer
Growing UP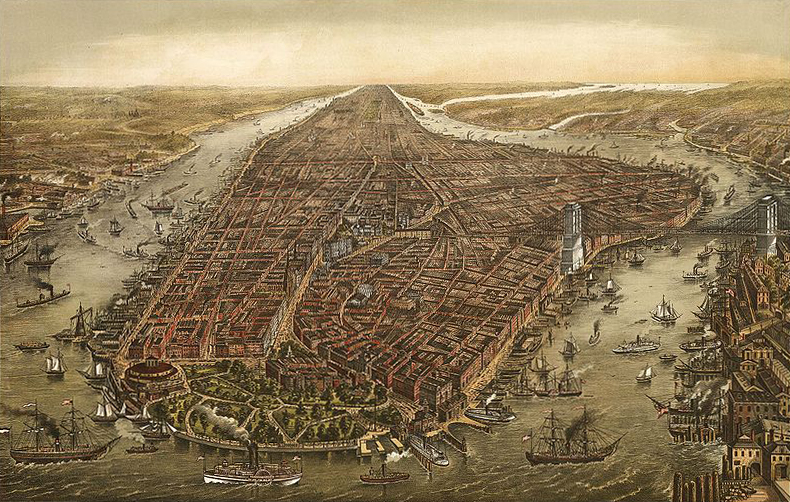 SPIRES, STACKS, AND SHIP MASTS
New Yorkers are proud–and oftentimes defensive of our skyline–this has been a fact for generations! The image above is an iconic Currier & Ives birds eye perspective map from the 1870's. While Manhattan looks largely uniform in its construction height, church spires, smoke stacks and ship masts define the skyline and project developments to come. In these instances the height was necessary as a marker for religious symbolism, or, in the case of the stacks and masts, required infrastructure for function. In their day, none were "skyscrapers" although, arguably they did just that.
TECHNOLOGICAL ADVANCES
As far as "tall buildings" go, the first uses of the term 'skyscraper' reflected their construction. The Foundation Building at the Cooper Institute (Cooper Union, 7 East 7th Street on Cooper Square) is widely accepted as the first building to use rolled steel construction, a precursor to the modern-day skyscraper. Peter Cooper's Trenton Iron Company fabricated beams by re-purposing some of his machinery already fit to roll locomotive rails. By re-setting his rolls for complete iron girders, after 1852 Cooper developed an I-beam with a monolithic web separating two flanges as a single rolled section. According to Sarah Bradford Landau and Carl W. Condit, this technology "[progressed] from the seven-inch rail beam of bulb section (rolled in 1854) to the compound beam in 1853 and the eight-inch I-section beam in 1854 or 1855." [1]
Further ingenuity in the form of the world's first successful passenger elevator was found in John P. Gaynor's 1856 design for the 5-story, 79-foot (24 meters) tall commercial cast-iron E. V. Haughwout Building in SoHo on the corner of Broome Street and Broadway (488-492 Broadway). Here, a novelty elevator first ran for the public on March 23, 1857. Designed by Elisha Graves Otis, this original feature is no longer extant, although the building remains and is both an individual landmark and on the National Register of Historic Places.
In 1892, changes to the building code that no longer required masonry to be used for fireproofing created the opportunity for the steel skeleton of the Fuller Building. More commonly known as the Flatiron building (175 Fifth Avenue) it was designed by Daniel Burnham and Frederick P. Dinkelerg. Standing 20 stories proud, it was quickly one of the tallest buildings in New York City, and the only "skyscraper" north of 14th Street when it was completed in 1902.
In 1870, the Equitable Life Assurance Building (120 Broadway) becomes the tallest building in the world, rising 142 feet (43 meters) and 8 stories. It is considered by many to be the world's first skyscraper. It was designed by Arthur Gilman and Edward H. Kendall with George Browne Post as consulting engineer. This fireproof building (which burns to the ground on January 9, 1912, to later be replaced by the 40-story Equitable Building designed by D.H. Burnham & Company successor Ernest R. Gram with Peirce Anderson) remains the tallest building in the world until 1889 when it loses the title to Dankmar Alder and Louis Sullivan's Auditorium Building in Chicago, which holds the title for a year.
Incidentally, the bulk–not necessarily the height–of the replacement Equitable Building on this site in 1915 ushers in the 1916 zoning laws.
In 1890, the New York World Building (formerly 53-63 Park Row) becomes the tallest building in the world, rising 309 feet (94 meters) and 20 stories. It was designed by George Browne Post. After just four years, the title moves to John McArthur Jr. and Thomas Ustick Walter's Philadelphia City Hall in 1894. New York City would not regain the crown until 1908. The New York World ceased publication in 1931. The New York World Building was demolished in 1955 to expand a car ramp to the Brooklyn Bridge.
In 1908, the Singer Building (formerly 149 Broadway) aka Singer Tower becomes the tallest building in the world, rising 612 feet (187 meters) and 47 stories. It was designed by Ernest Flagg. NYC would host the next six successive world's tallest buildings. In 1968, the Singer Building became the tallest building in the world ever purposely demolished by its owner* for the construction of One Liberty Plaza (1969-1973 by Skidmore Owings and Merrill for U.S. Steel).
*a title threatened by J.P. Morgan Chase who has filed demolition permits for the 707-foot 270 Park Avenue, for replacement with a Supertall.
In 1909, the Met Life Tower aka the Metropolitan Life Insurance Company Tower becomes the tallest building in the world, rising 700 feet (213 meters) and 50 stories. It was designed by Napoleon LeBrun & Sons.
In 1913, the Woolworth Building becomes the tallest building in the world, rising 792 feet (241 meters) and 57 stories. It was designed by Cass Gilbert.
In 1930, 40 Wall Street briefly becomes the tallest building in the world, a title it would hold for less than any building in modern history, briefly surpassing the under-construction Chrysler Building which has quietly been preparing a spire. The pinnacle of 40 Wall Street rises to a height of 927 feet (283 meters) and 70 stories. It was designed by H. Craig Severance along with Yasuo Matsui.
Also in 1930, the Chrysler Building becomes the tallest building in the world, and the world's first Supertall. The Chrysler Building rises 927 feet (282.9 meters) and 77 stories to its roof, 1,046 feet (319 meters) to its pinnacle. It was designed by William van Alen.
In 1931, the Empire State Building becomes the tallest building in the world, a title it would hold for longer than any building in modern history, rising 1,250 feet (381 meters) and 102 stories. It was designed by Shreve, Lamb and Harmon.
In 1972, the World Trade Center (North Tower) becomes the tallest building in the world, rising 1,368 feet (417 meters) and 110 stories. It was designed by Minoru Yamasaki. In 1974, the Sears Tower aka Willis Tower in Chicago surpassed the World Trade Center as tallest building in the world, the last time America would hold the title. The current tallest building in the world is the Burj Khalifa in Dubai. This UAE building is also the world's first Megatall structure, and became the tallest in 2010, supplanting Taipei 101. The Burj rises 2,717 feet (828 meters) and 163 stories. It was designed by Adrian Smith. While may believe the events of 9/11 caused the industry to pause and reflect, the numbers literally speak for themselves. According to Popular Science, "in the 70 years before 9/11, the record for the tallest building grew 230 feet. Since then, it has shot up 1,234 feet. And it's poised to rise much higher over the next decade."
GROWING PAINS
In 1931 photographs of the newly completed Empire State Building, its contrast with the, then low-lying, New York skyline is astounding. As the city's most iconic building and an important economic driver for New York City during a period of unprecedented and unmatched economic hardship, it is difficult to critique the Empire State Building. However, it is interesting to ponder whether New Yorkers in the late 1920's and early 1930's felt the same, as this sense of nostalgia had not yet been accumulated. Was there any local resistance to this behemoth structure and its affect on the surrounding human scale community?
There have been many other New York buildings, following the Empire State Building, that have a similar story. A building, significantly taller than its surrounding neighbors, crops-up and forever alters its local cityscape. This evolution, though often tumultuous in its origin, is not inherently bad. Some of New York City's most treasured landmarks, such as 30 Rockefeller Center, 70 Pine Street, and 40 Wall Street, originally stood hundreds of feet above their local context. While this potentially alienated their local communities at first, today, the city has grown around them and they serve as defining features of the New York skyline. However, many buildings, which possess less architectural sophistication and less consideration of their position within the urban fabric, have marred, and continue to tarnish, the neighborhoods they have asserted themselves upon. One Chase Manhattan Plaza and CitySpire, built in the 1960's and 1980's respectively, have contradicted their local context throughout their entire existence. Although they both have been praised for creating usable, and highly trafficked, public spaces in areas that were once less hospitable, these buildings tower over the neighboring architecture that defines and respects the character of their neighborhoods. Similarly, many buildings obnoxiously insert themselves to distract from or feed off of other buildings that posses true architectural significance. The MetLife Building menacingly looms over Grand Central Terminal, crippling the buildings massive scale and skewing the visitors perspective as they enter. Trump World Tower is awkwardly positioned adjacent to the United Nations but conveniently located adjacent to the United Nations' expansive green space. This brash condominium-complex severely distracts and detracts from the cohesive harmony of the United Nations in an effort to profiteer through its forceful association. Its presence cheapens the affect of the United Nations as a symbol of global culture and an American architectural treasure.
Change is inevitable. To try to entirely stop the growth of the New York skyline, and the progress it brings, would not only be detrimental to society, but also unfaithful to the spirit of the city. However, an unbridled forward gaze toward a future ideal can deteriorate, and even desecrate, the successes of the past. It is imperative that the architects, urban planners, and developers working in New York look to the past to inform the present and the future. By studying the city's greatest triumphs and failures in architecture and planning, through analyzing the origins of their historic and geographic context, a tasteful and responsible future for New York can be achieved.
BIG WASTE
New buildings require new sites. The continuing demolition of 270 Park Avenue will be the largest voluntary building demolition in human history. Built for Union Carbide and designed by Gordon Bunshaft of Skidmore, Owings & Merrill, the building was designed to be 707 feet (215 meters) and 52 floors. It was completed in 1964. The 270 Park Avenue that is currently being demolished replaced another 270 Park Avenue, Hotel Marguery, designed by Warren & Wetmore and completed in 1917. It was voluntarily demolished in 1957. Upon its completion, Hotel Marguery was considered the largest apartment building in the world, making its demolition the first monumental deconstruction on this site. The demolition of the 1964 270 Park Avenue will supplant the 1968 destruction of the 1908 Singer Building which was 612 feet (187 meters) and 47 floors, cleared for One Liberty Plaza.
Other ranking tallest voluntarily demolished buildings across the globe range from Singapore to Chicago, Hong Kong and beyond. Those in New York include:
2011, the deconstruction of the 517 feet (157.6 meters), 39-floor 1972 Deustche Bank Building damaged during the 9/11 attacks. (#4 tallest demolition in the world).
1968, the manual demolition of the 487 feet (148 meters), 33-floor 1908 City Investing Building cleared for One Liberty Plaza. (#8 tallest demolition in the world).
1982, the manual demolition of the 432 feet (131 meters), 32-floor 1928 National City Company Building cleared for 60 Wall Street. (#15 tallest demolition in the world).
1965, the manual demolition of the 420 feet (128 meters), 33-floor 1927 Savoy-Plaza Hotel cleared for the General Motors Building. (#16 tallest demolition in the world).
2015, the manual demolition of the 374 feet (114 meters), 26-story 1927 Trinity Court Building (formerly American Bank Note Building) cleared for 76 Trinity Place. (#25 tallest demolition in the world).
1955, the manual demolition of the 350 feet (106.6 meters), 20-story 1890 New York World Building cleared for an entrance to the Brooklyn Bridge. (#32 tallest demolition in the world).
1958, the manual demolition of the 315 feet (96 meters), 26-story 1898 Saint Paul Building cleared for the Western Electric Building. (#46 tallest demolition in the world).
2016, the destruction of the 283 feet (86 meters), 22-story 1922 Liggett Building cleared for One Vanderbilt. (#67 tallest demolition in the world).
2016, the destruction of the 214 feet (65 meters), 18-story 1913 Vanderbilt Avenue Building cleared for One Vanderbilt. (#103 tallest demolition in the world).
2016, the destruction of the 155 feet (47 meters), 14-story 1911 Prudence Building cleared for One Vanderbilt. (#136 tallest demolition in the world).
2016, the destruction of the 78 feet (24 meters), 7-story 1923 48 East 43rd Street cleared for One Vanderbilt. (#148 tallest demolition in the world).
[1] Rise of the New York Skyscraper 1865-1913.
The Department of City Planning (DCP) is New York City's primary land use agency and is instrumental in designing the City's physical and socioeconomic framework. DCP's ambition is to make all of New York a better place to live, to maintain what works and improve what doesn't.
NYC Department of City Planning HOMEPAGE
DEFINITIONS
To speak about Supertalls, we need to clarify some vocabulary. Although definitions have changed as technology has evolved, widely accepted definitions are as follows:
A Tower tow·​er | \ ˈtau̇(-ə)r is a building or structure typically higher than its diameter. In most circumstances, it is deemed high relative to its surroundings.
A High-rise high·​rise | \ˈhīˌrīz is a building with 12-39 floors irrespective of height. *
A Skyscraper sky·​scrap·​er | \ ˈskī-ˌskrā-pər is a high-rise of 40 or more floors, and taller than 150 meters (492 feet)
A Supertall su·​per·tall | \ ˈsü-pər ˈtȯl is a high-rise taller than 300 meters (984 feet) **
A Megatall mega·tall | \ ˈme-gə ˈtȯl is a high-rise taller than 600 meters (1969 feet)
For further definitions and a translated list of useful acronyms, please visit our LW BLOG Cheat Sheet, and NYC Planning's Glossary of Planning Terms.
*With only ten floors, St. Louis' Wainwright Building is hardly considered a high-rise by today's standards. However, upon its completion in 1891, architect Louis Sullivan's design defined the high-rise typology with ramifications that can still be seen in today's designs. Find out more through the attached link.
** LANDMARK WEST! believes that a Supertall is anything head and shoulders above its context. In portions of Queens, that may be a six-story building, in portions of the East Village, that may be a 20-story building. While the Upper West Side hosts a wide array of buildings, the current tallest building fully in our district is the Millennium Tower at 101 West 67th Street, rising 545 feet above the street. For the context of the Upper West Side, developments such as 200 Amsterdam Avenue and 50 West 66th Street may be considered Supertalls.
The subtlest change in New York is something people don't speak much about but that is in everyone's mind. The city, for the first time in its long history, is destructible.
E.B. White, Here is New York (54).
Should I Be Concerned About Supertalls?
Supertalls bring jobs, and jobs spur the economy so they can't all be bad, right? A few things to consider…
As with any new construction in New York City, agitating the concrete surface opens old wounds. Rat colonies may be disturbed, lead pipes may be exposed, and toxins may be released during demolition. Aside from the metric tons of waste, there are inevitable environmental concerns for neighbors as they face often months of drilling, grinding, pounding, and truck idling.
Construction has become the deadliest job in New York City.
CBS Local, April 29, 2019
Safety Some typical safety issues are outlined in the NYC Building Code Chapter 33: Safeguards During Construction or Demolition. These can be exacerbated with greater height. Also, falling ice, construction materials like glass, and building apparatus like ramps can all become displaced and pose harm to the public.
The new taller, thinner buildings may also make inhabitants uneasy due to their sway. Designers now regularly use wind tunnel testing to study the impacts of wind, and pendulum-like tuned mass dampers or slosh tanks (filled with water) to accept vibrations in order to mitigate the sense of seasickness inhabitants may feel as buildings sway and shake due to wind forces. Aside from the documented effects of Sick Building Syndrome on inhabitants, the cumulative impact on the street and surrounding buildings is not fully understood. While individual buildings may be studied at time of design, corridors of tall buildings such as 57th Street are not currently monitored by any city agency for cumulative impacts of winds. Furthermore, post-9/11 studies in the fire safety of Supertall buildings have shown the danger that the inhabitants of these excessive buildings put themselves in. Firefighters have learned that the taller the building, the more likely that mechanical, environmental, evacuation, or logistical problems could put residents and rescuers at risk.
As with any increase in scaling, issues can multiply. A famous example is the Citicorp Center, which was then the 11-th tallest building in the world and had the potential of initiating a domino effect of destruction due to a design flaw.
The dominoes were already standing–the buildings. They were talking about 18 blocks being wiped out
Harold Gibson, Meteorologist of the National Weather Service in New York; Summer 1978
Shadow/Light Widely unpopular, the huge shadows produced by Supertalls are a true concern. On the Upper West Side, proposed towers will impact Central Park, an internationally renowned public asset and one of three Upper West Side Scenic Landmarks. The shadows will impact flora and fauna, public outdoor enjoyment and warmth. Additionally, the Supertall buildings themselves will naturally block light from reaching neighboring buildings. Initial studies of the impact of development on West 67th Street shows the north side of the street could lose over 20% of its light over the course of a year due to just one of these Supertall structures. LW! is working with the Community Board on a study for full report which is in development, but who compensates for that taking? Must long-time residents simply lose out and acquiesce?
In the same sense that the absence of light these Supertalls create is affecting the health of flora and fauna in Central Park, the health effects of this daylight deprivation on neighboring residents is of concern. Many medical studies have been published emphasizing the importance of daylight to human health. A lack of daylight has been linked to various negative effects, ranging from poor mental health to certain cancers. The established residents of neighborhoods where these Supertalls crop-up should be given more stake in their access to daylight.
There is not a defined right to natural light as a property owner in the United States or the City of New York. In England however, though it has taken various forms, there has been legislation supporting a right to light for centuries. In the past, these laws have been used to protect against "spite houses", but today, they have been adapted to fight against the development of Supertalls and advocate for the retention of local architectural heritage.
Property Value Economists are mixed. There is a general belief that in the long term, higher comparable values for similarly sized apartments will drive prices up–literally–once the dust settles. Realtors, however, believe that existing buildings, which on the Upper West Side are often landmarked buildings, will have a harder time competing in sales against Supertall developments. Not only will views be compromised, imposing an immediate 20-30% penalty on existing buildings, but older buildings may simply be unable to complement amenities like wine tasting rooms, lap pools, gyms, refrigerated storage, etc. that are included in these new towers.
You're unearthing and unleashing hell on those poor people who live next door.
– Larry Jayson, Executive Director, Housing and Family Services of Greater New York
Pollution Unoccupied Supertall developments are some of the worst polluters in the City. 'it's the one-tenth of a percent who really are responsible for the lion's share of carbon pollution emitted by New York City'…and we are all responsible for the ozone layer.
Many Supertalls are being built on lots previously occupied by unprotected and seemingly "useless" commercial buildings. These buildings, constructed during the twentieth century, are admittedly, often the worst offenders when it comes to pollution and their carbon footprint. Built with a steel and concrete structure, most commercial buildings of this period were designed to stand the test of time. In operation however, these design intentions have not been met. Due to advances in the function of modern utilities and evolving needs in these spaces, the permanence of this steel and concrete has become difficult to manipulate, often making this typology and construction obsolete. The surprisingly short useful life of these buildings is a serious environmental issue. The vast amounts of carbon they emit through underperforming utilities is a concern, but an even greater threat is the embodied carbon released in their demolition.
Many developers try to use environmental sustainability as an argument for the demolition of twentieth century buildings, preaching that these relatively young buildings have reached the end of their useful life. They argue that a new building, designed and constructed green, is the solution. Realistically, it is near impossible for a Supertall to achieve this. While it can be difficult to update existing buildings systems to the current standards in energy consumption, the actual operation of these existing buildings is far more efficient than the operation of the Supertalls that intend to replace them. The aloof nature of Supertall residential developments inherently breeds exclusivity, which, in turn, prompts an under-utilization of space and an inefficient use of energy. For example, while the new systems used to air condition (a technological advent that has a fraught history in itself) a Supertall may be more efficient, the amount of people accessing and using that air conditioned space is far less efficient. While the air conditioning may be more environmentally sustainable in its production, it loses that efficiency, if not more, in its diminished usefulness.
The demolition of existing buildings is the least efficient way to approach the issue of sustainability in use and environmental impact. Theoretically, the carbon omitted through the construction, existence, and operation of a building is stored in its built fabric. Once this building is demolished, this embodied carbon is released into the atmosphere, as the once standing building, and its lifetime of carbon consumption, has been theoretically released and wasted in reality. Adaptive reuse is the most responsible way to approach the issue of sustainability in the operation and function of stubborn steel and concrete buildings.
While renovating and altering an existing building may produce difficult hurdles, innovative design solutions, through adaptive reuse and the retention of the existing built fabric, seem to the be the most environmentally sustainable way forward. The misguided belief that demolishing an existing building to make space for a Supertall is helping the environment only exacerbates the environmental crisis.
Community The different neighborhoods of New York each have a distinct heritage. Grown and defined over decades, if not centuries, these historic locales are often ethnic or trade based. Heritage is embodied in these communities and gives meaning to the unique architecture associated with them. Supertalls, which are always out of human scale and nearly always out of scale with local architecture, distract from a community's heritage embodied in the built fabric. Additionally, the presence of a Supertall often also leads to gentrification not only through the attraction of a different local community, but also the introduction of tourist attention. Supertalls alienate local communities from the architecture that has become synonymous with their heritage.
Supertall developments are simply not part of the plan that City Planning envisioned, and the Zoning Resolution needs to be amended to reflect their reality. To date, most of these buildings are happening "as-of-right" with no ULURP nor Community Board input. Residents are left voiceless. To protect themselves, they must put personal funds into action by hiring consultants and filing DOB Challenges and BSA Appeals just to protect their basic rights.
Affordability While on the surface, greater supply to meet demand should draw down prices, this isn't necessarily the case for Real Estate. In order to provide new housing in a city like New York, one must often tear something down. This displaces residents–often the most vulnerable who are living in below-market rate housing. Chances are, if a new development includes a percentage of affordable units, it would be fewer units overall than the units lost in construction and those may only be available at a different level of affordability. In fact, 48hills report "New MIT study suggests the Yimby narrative on housing is wrong" describes how the increased density only increases prices, not affordability based on analysis of increased density in Chicago.
An increase in housing unit-level values may suggest that affordability for potential new owners on affected parcels declined with upzoning, at least in the short term. On the specific parcels where upzoning occurs, costs appear to go up for individual housing units.
SUPPORT LW! Supertall Advocacy Efforts
Architecture is a dangerous mix of power and importance.
REM Koolhaas, undated
Is there a place for Supertalls? aka Not all Supertalls are created equal
New York is the densest U.S. city, and perhaps the one true metropolis in the country. It holds both the densest (the Upper East Side) and the second densest (the Upper West Side) neighborhoods in America, based on census data.
Midtown Central Business District vs. Residential Some supertalls are iconic and help set the sense of place for Manhattan. They stand out among the density of the rest of the island. In multiples, however, their significance diminishes, and weakens the presence of the precedent-setting originals. The Chrysler Building is the epitome of its time. The Empire State Building was a source of pride for a struggling country during the Depression. One World Trade is a symbol of national resiliency and the fortitude of humanity. Each building is publicly accessible and helps define our city. The same cannot be said of a building like 30 Hudson Yards, which was widely panned on arrival.
Regardless, the aforementioned are all built for business and commercial use. They are densely occupied and serve a practical function in the economy of the city.
Conversely, supertall residences do not hold the same public appeal as, say, the Dakota or the San Remo. Private developments such as One57 or 252 East 57th Street serve their residents and/or investors, but offer no public benefit to the life of the street nor the city at large. Their lower assumed occupancy rates are limited by the Multiple Dwelling Law (MDL) and reflected in the building code; misconstruing the limits of the MDL can cause greater concerns for emergency response teams, which affects everyone.
There is an obvious difference between large buildings in central business districts intended for commercial use and out-scaled residences on residential mid-block side streets intended for domestic neighborhood uses.
Zoning There is an intentional mix of building zoning and uses in Midtown; those who choose to live there know what they are getting into. Conversely, those who select neighborhoods like the Upper East and Upper West Sides do so because they seek a neighborhood feel and community. Zoned areas filled with century old landmarked housing stock simply should not be affronted by intrusions which eclipse them by several hundreds of feet. People have invested their lives on these blocks and should not have their community undermined by the whims of developers that seek to skirt the zoning regulations.
Zoning intentions envisioned specific building forms and the Multiple Dwelling Law envisioned specific building type densities. Residential densities purposely differ from commercial because of how they are used and occupied. Conflating density to suit a massing may return dividends but at a life safety risk.
Community Assets In his December 30, 2015 opinion piece, Max Frankel suggested one approach: "Make Them Pay for Park Views". His point begs the question: who owns Central Park? Is it for the select few who can afford to live adjacent (or hover over it)? Or is it a public asset for all and that everyone must protect? Over-development threatens the public enjoyment of this public resource, and ultimately it is the New York City Parks Department, the Central Park Conservancy, the Department of City Planning and others that should protect it. Why, then, aren't they?
Of course, not all developments will impede a public right of way, a flight path, a landmark park or a geographic edge like the Hudson or East Rivers. In these respects, once again the Chrysler and Empire State Buildings are better neighbors, more appropriately sited. There may be scenarios suitable for out-scaled development, but this should be driven by a comprehensive plan, (something New York City does NOT have), not merely the impetus of a developer.
Context All buildings have context, whether they respond to it or not. All buildings in a city should respond to their context, and that doesn't always have to mean challenging it. The Louis Sullivan (father of the modern skyscraper) mantra of a tripartitie design wherein a steel frame is dressed with "an ornamented base, a shaft of identical stacked floors, and a decorated crown" may need to evolve with the advent of the Supertall (and Megatall) given these typology's inflated proportions, but there is yet to be as defining a standard for Supertalls as Sullivan's 1899 proclamation for skyscrapers.
As New York City continues to grow and evolve, context becomes a more pressing issue. Confined by geographical borders and political realities, the city and its newcomers yield ever-increasing density. This increase prompts the contextual dilemmas in New York's architecture. Since the turn of the twenty-first century, these contextual blunders have become more apparent and populous.
Many buildings have egregiously planted their roots in once intimate, even quaint neighborhoods, such as 56 Leonard Street in Tribeca or Sky House in NoMad. However, other buildings are more discreet in their disregard for their surroundings. Out-of-scale and out of touch, 30 Park Place rises high above the Woolworth Building, a historic icon of the New York skyline, forever altering the view of the Brooklyn Bridge approach. César Pelli's Bloomberg Tower looms as a stronghold of commercial New York on the border of the highly residential Upper East Side, and, when it is complete, 130 William Street will stand as a foreboding mass over the narrow streets of the Financial District.
Context is not entirely architectural, and the subtleties that define a neighborhood, its community, and its heritage can be drastically altered by the introduction of these beacons of contemporary opulence. Supertalls may find a home among other skyscrapers, but they do not belong in a neighborhood of warehouses or brownstones. Buildings must respond contextually to their immediate surroundings, and this requires a higher dedication to quality design and human scale. As New York becomes ever denser, the aim should be to accommodate change without losing respect for the city that everyone knows and loves.
SUPPORT LW! Supertall Advocacy Efforts
Real estate drives the growth machine, government oils and repairs it, the building trades make the parts, and global and local capital deliver the fuel. The machine works to create growth and sustain growth. Growth is always presumed to be good, even in a Manhattan that is already densely packed with buildings and has little breathing room.
Tom Agnotti, 2008
Why are these appearing now?
NYC's iconic skylines are radically changing due to Supertalls. How/why is this happening?
COMPLACENCY
City Agencies accommodate developer, lobbyist and lawyer requests for extremely broad interpretation of the zoning laws, often in direct conflict with the spirit or letter of these laws. With little regulation of the "revolving door" between City Agency staff and the Private Sector, the public interest suffers. Agencies that purport to "provide efficient service to all New Yorkers by continuously assessing the equitable distribution of resources to meet the safety and permitting needs of residents across all five boroughs" regularly approve permits that, after public challenge in the courts, must be revoked or altered.
LOOPHOLES
Developers take full advantage of loopholes in the Zoning Resolution to add unwarranted height through excessive mechanical "voids", unnecessarily generous floor-to-floor heights, structural voids, stilts, and partial/sculpted and gerrymandered zoning lots. City Agencies allow these abuses through lack of oversight or, worse, tacit encouragement by approving permits filled with 'loopholes'.
The Zoning Resolution includes such additional giveaways as accessory parking/loading areas, cellars, flues and chutes, and patios less than 67% enclosed–all of which do not count against a development's Floor Area Ratio.
TECHNOLOGY & DESIGN – IT'S Not 1961 ANYMORE
Building elements are being reimagined–mechanical spaces and voids are suddenly hundreds of feet tall so that they can intentionally push the trophy apartments above them to extreme view-enhancing (and $$ garnering) heights.
The (previously) average floor-to-floor height of 10 feet has ballooned to more than 16 feet, essentially inflating floor heights in supertalls by more than 60%.
Materials are changing–today's concrete allows it to support greater loads and is stiffer and more workable. This allows engineers to consider new composite structures which can use concrete and high-strength steel together to achieve greater height without inflating the size of structural members. In other words, they can now build much higher on a small lot. The 1961 Zoning did not envision these advancements and has not been updated sufficiently to respond to the extremely tall buildings that can now technically be built.
SCARCITY OF LAND
Manhattan is one of five boroughs but accounts for only 7% of New York City's land mass. The acquisition costs of land are only going up. Often, this includes demolishing existing buildings for new construction, as with the recent clearing of block 1277 for the One Vanderbilt Tower. Developers are looking to recover acquisition and clearing costs which leads them to push the envelope further for greater returns on investments.
MARKET FORCE$
The new supertalls are built as investments in the world's global capital city. More Billionaires in the world SEE GRAPHIC means more need for places to invest their wealth. The New York real estate market, globally speaking, is very stable and based on the US$, a trusted currency. Further, lax oversight on foreign money, Albany's hesitance to impose a pied-a-terre tax, and greater global instability aids and abets high-end luxury development.
There is a premium placed on views. In New York, few views are "protected" but if your development consumes residual air rights and you are near a park, river or other 0 FAR public asset, there is a strong likelihood that your views will not be obscured. Once a building rises above the height of neighboring buildings, the value of the return on those premiere views is exponentially greater than the cost of construction.
Overall costs. While land acquisition and labor costs have grown, the cost of building materials have not risen as rapidly. Different materials place developments in different tiers and markets.
SUPPORT LW! Supertall Advocacy Efforts
Make no little plans; they have no magic to stir men's blood and probably themselves will not be realized. Make big plans; aim high in hope and work.
Daniel Burnham, 1846-1912.
What are Advocates doing about it?
LW! has been active in all aspects of addressing over-development from education, to advocacy. We have worked on legislation proposals, met with involved agencies, and when needed, taken legal action. Our history is well documented in our UWS sites at the top of this page.
CENTRAL dARK TOWER (50 West 66th Street), ABC WATCH (Silverstein's ABC acquisition), and 200 Amsterdam.
Please scroll through for specific past actions. Due to the ongoing nature of some of these developments and ongoing legal actions, we cannot fully present the full findings of our studies, nor our complete action plan, but are happy to meet directly with individual buildings in the development path. Please contact our office, or catch up on our WATCH BLOG filter #votersagainstsupertalls
At 30,000 feet, the Supertalls are a New York City development issue that affects everyone. Below are some policy initiatives that have city wide reach to address Supertalls on the Upper West Side and beyond.
Advocacy at the Local Level:
Local advocates' groups including Landmark West! continue to push City Government to close the Zoning loopholes that developers are abusing to build supertall towers. Mayor Bill DeBlasio promised a review and new amendment language by the end of 2018. This did not happen. Additional pressure by local advocates finally led to draft text by DCP to deal with the issue of excessive mechanical voids (see below). In March 2019, Community Board 7 Manhattan (UWS) passed a resolution on the Residential Tower Mechanical Voids Text Amendment as well as second resolution requesting an immediate moratorium on all excessively tall buildings until the loophole issues are resolved. As of June 2019, the revised text amendment still must pass through the City Council Zoning & Franchises and Land Use committees before going to the full City Council for a vote.
Visit our Community Partners on the Upper West Side: Community Board 7 Manhattan, Save Central Park NYC, West 64-67th Street Block Association, West End Preservation Society
Visit our Community Partners in other Neighborhoods: Carnegie Hill Neighbors, Friends of the Upper East Side Historic Districts, Village Preservation (GVSHP)
On the City Level: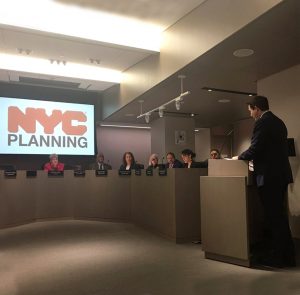 After more than a year of promises, the Department of City Planning has initiated steps to start closing SOME zoning loopholes.
Manhattan Borough President Gale Brewer and Council Members Ben Kallos and Helen Rosenthal voiced support for the Department of City Planning's action to close mechanical void loopholes and reign in the abuse of mechanical voids. Rejecting overwhelming public testimony asking to reduce the "free" void space for developers, the DCP instead voted to expand the developer giveaway– from 25 feet of "free" mechanical rise for every 75′ of programmatic Floor Area Ratio rise to a 30 foot-75 foot ratio. The push-back against this was immediate, especially given that there are NO buildings in the city that have established a need anywhere close to these standards. City Council, scrambling, returned to the 25 foot increment. The general hope is that by working with the Department of City Planning, they will continue to examine Zoning Resolution abuse and close other loopholes such as partial, sculpted and gerrymandered zoning lots, unenclosed patios, enclosed voids and private atria in the next phase of their action on these issues.
CITY COUNCIL presses City Planning to study the Restriction of Unbuildable, Gerrymandered Zoning Lots. (5/14/2019)
COMMUNITY BOARD 7 is analyzing the issues from a different angle. Rather than bemoaning the shadows cast by these taller buildings, they have commissioned a report from zoning expert George Janes who examined the LIGHT LOST, and then relayed that to a quantifiable number of kilowatt hours, which can be read directly in terms of dollars and cents per year to the neighborhood. Read his report: Impact of Possible Development on Daylight through the lens of the Upper West Side's ABC Properties.
Visit our Community Partners who Advocate City-Wide: Alliance for a Human Scale NYC, Historic Districts Council, Municipal Art Society, New York Landmarks Conservancy.
On the State Level: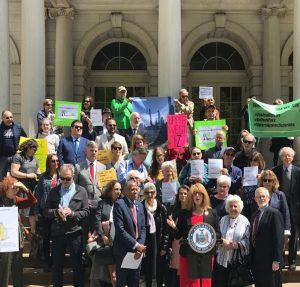 State Assembly Member Linda Rosenthal and State Senator Robert Jackson have sponsored legislation to rein in excessive abuses in new developments which rob communities of their light, air and quality of life. Bills A5026A/S3820A set limits on mechanical space with the goal of avoiding scenarios like developer Extell's 161-foot proposed void at 50 West 66th Street. This legislation limits mechanical space to a percentage of the square foot area. Anything beyond that would count against a development's allotted Floor Area Ratio.
The bills were launched in tandem by their sponsors with UWS Assembly member Dick Gottfried. Joined by many city-wide advocates, the Upper West Side was represented by Chris Giordano of the West 64-67th Streets Block Association, Holly Rothkopf of Save Central Park NYC, Roberta Semer, chair of Community Board 7, and Sean Khorsandi of LANDMARK WEST!
What else can be done?
CLOSE THE LOOPHOLES!
Limit the giveaway of Floor Area for building amenities.
Monitor and oversee any "trades" or "give-backs" for skirting underlying zoning.
Provide planning — Set a limit to Transfer of Development Rights (TDRs) for a given receiving site.
Involve the Community — When merging two lots would increase the receiving site by over 2,500 square feet in lot size, initiate a mandatory public review.
Hold Standards — Penalize skulduggery and intentional false filings which occupy agency time.
Provide oversight — Set a reasonable limit on floor-to-floor heights. Execute inspections and tax unused mechanical spaces.
Enforcement — Survey and review open space bonuses for compliance after occupancy.
YOU Can forward this weblink to others and educate the community so they can make their own decisions.
SUPPORT LW! Supertall Advocacy Efforts
City Planning is a field wherein professionals work to improve the welfare of persons and communities by creating more convenient, healthful, equitable, attractive and efficient places now and for the future.
What are Architect's doing about it?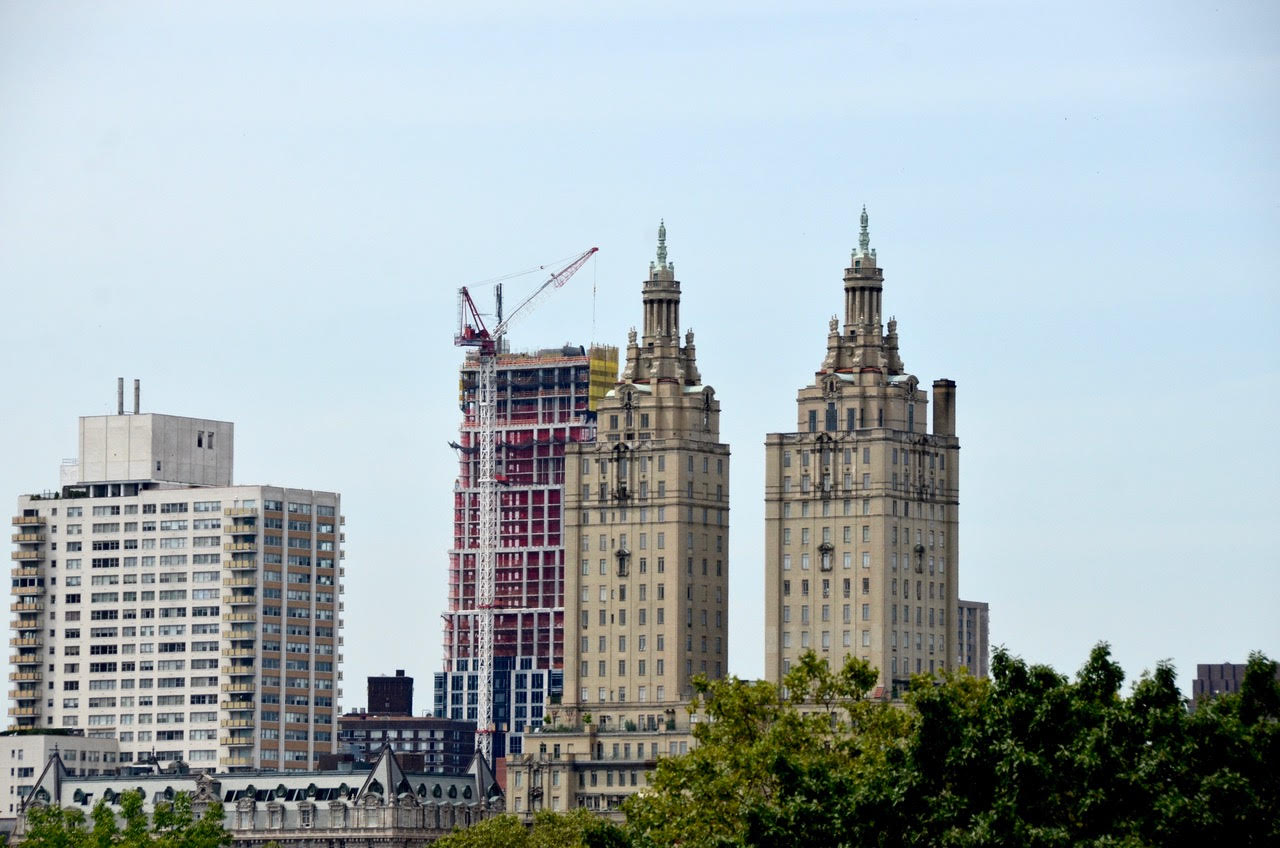 Image Courtesy Steve Harmon
In the vein of Louis Sullivan, some architects are addressing the elephant in the room, tackling issues presented by this typology and mitigating the negative impacts, while still advancing the profession and allowing the cities they are in to function and thrive.
Some current examples include architect Jeanne Gang.
Studio Gang's new Solar Carve Tower, recently topped out along the High Line includes pre-meditated massing removals based on the angle of incident of the sun along with refracting panels helps to minimize light loss along the High Line, while also maintaining a visual connection to the Hudson River for visitors to the elevated park promenade. Her innovative approach could be writ large for other applications on city streets and adjacent other cultural assets citywide.
** PLEASE NOTE, This toggle is in process. Check back soon for updates **
SUPPORT LW! Supertall Advocacy Efforts
We in America have become so used to ugliness in terms of our whole environment that too often we fail to realize that things can be any better. Having once experienced Europe and coming back to this country you are absolutely overwhelmed by the ugliness with which man-made America is apparently content. It's really a disturbing thing. Now, that which is beautiful is a very difficult thing to talk about, but ultimately this is what an architect is concerned with.
Paul Marvin Rudolph, 1959.
Further Reading
Articles
Cowley, Page and Peter Samton. Living Tall, Too Tall. Architectural Record. January 2019.
Glaeser, Edward. How Skyscrapers Can Save the City. The Atlantic. March 2011.
Jones, Matthew M. Finance of the Fallow Firmament: Valuing Air Rights in Contemporary Manhattan. Massachusetts Institute of Technology: Cambridge. 2015.
Risen, Clay. Rise of the Supertalls: Engineering advances have architects striving for the mile-high skyscraper. Popular Science. March 2013.
Tablang, Kristin. 7 Supertall Buildings in the Works Around the Globe. Forbes Magazine. May 16, 2019.
Wainwright, Oliver. Super-tall, Super-skinny, Super-expensive: the "Pencil Towers' of New York's Super-rich. The Guardian. February 5, 2019.
Books
Agnotti, Tom. New York for Sale: Community Planning Confronts Global Real Estate. The MIT Press: Cambridge. 2008.
Nordonson, Guy and Terence Riley. Tall Buildings. The Museum of Modern Art: New York. 2003.
Schwartz, Joel. The New York Approach. Ohio State University Press: Columbus. 1993.
White, E.B. Here is New York. The Little Bookworm: New York. 1999.
SUPPORT LW! Supertall Advocacy Efforts
…architectural discussions of sustainability, safety, the extension of the city street, and aesthetic form can no longer been [sic] seen as solely the province of the architect as the artist-genius…
Glenn D. Lowry, 2003
A proper building grows naturally, logically, and poetically out of all its conditions.
Louis Sullivan, 1856-1924.
Read through our blog updates below for more history on this critical zoning matter.
Render courtesy: Snohetta
Render courtesy: Binyan Studios/Elkus Manfredi
NYC Billionaire's Row
Hudson Yards
Manhattan's newest neighborhood is defined by the presence of skyscrapers. Hudson Yards reshapes the New York City skyline and has set frightening development precedents.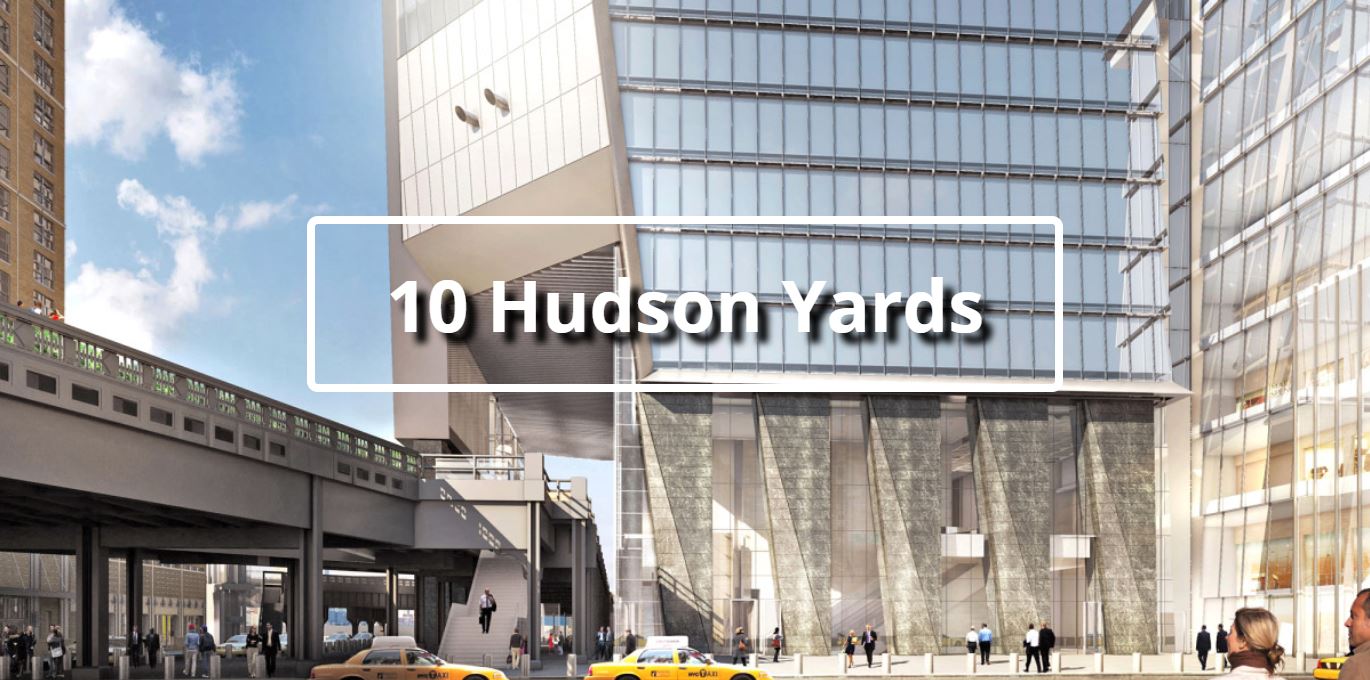 Render courtesy: The Rockwell Group/Related Companies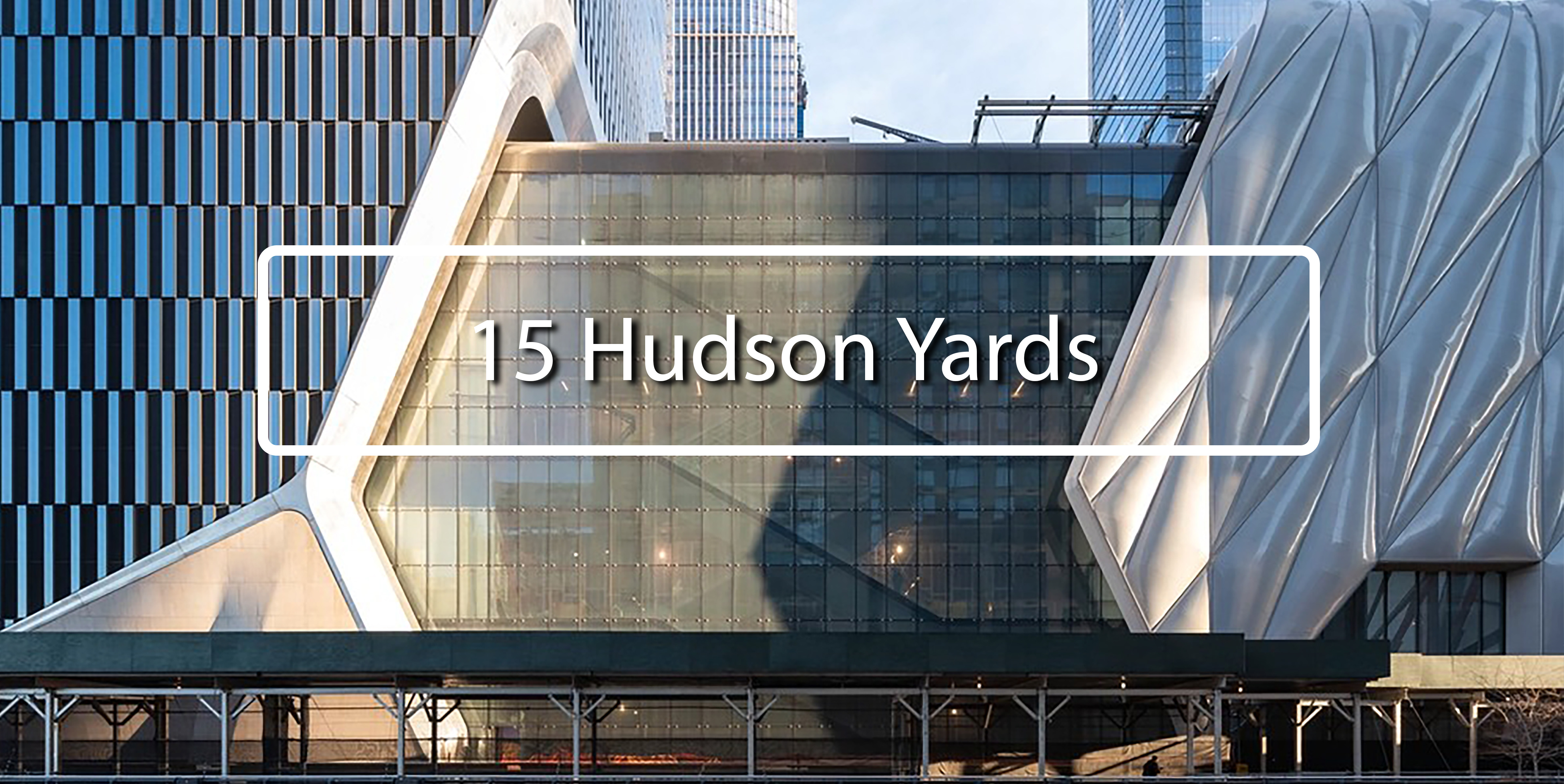 Render courtesy: Diller Scofidio + Renfro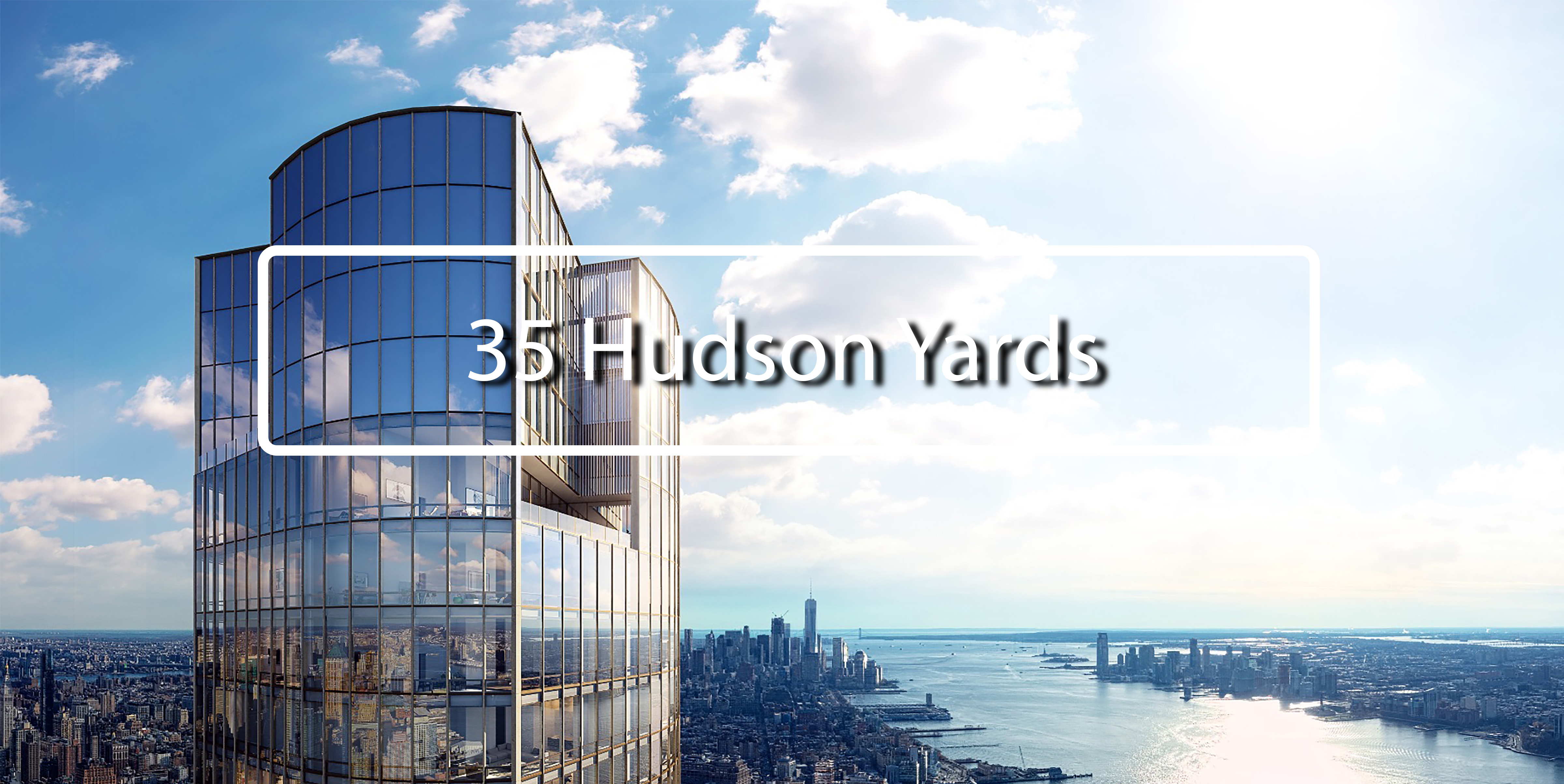 Render courtesy: Skidmore Owings & Merill LLP/David Childs, Related Companies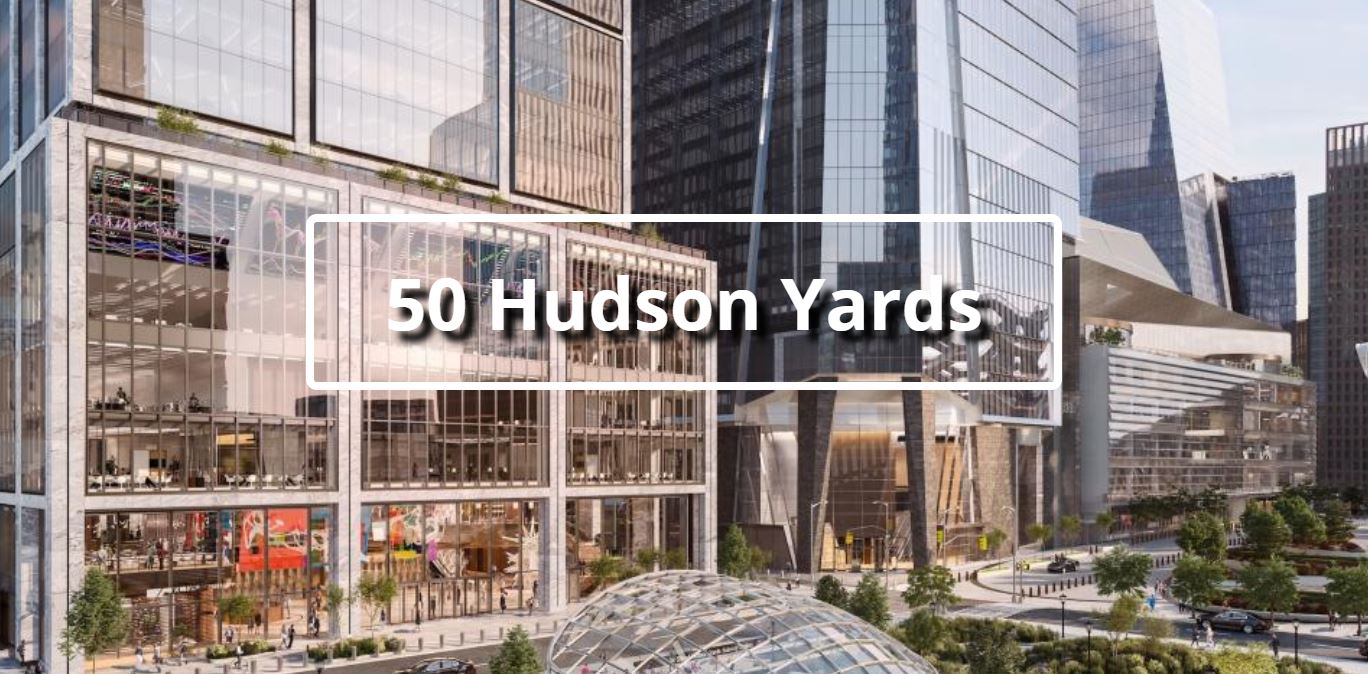 Render courtesy: Foster+Partners/Related Companies
Manhattan West
World Trade Center
Once home to the Twin Towers, supertalls that symbolized American prosperity, the World Trade Center is once again populated by supertall towers, now representing American resilience following the terrorist attacks of September 11th, 2001.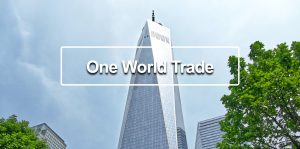 Image courtesy: Pascal Bernardon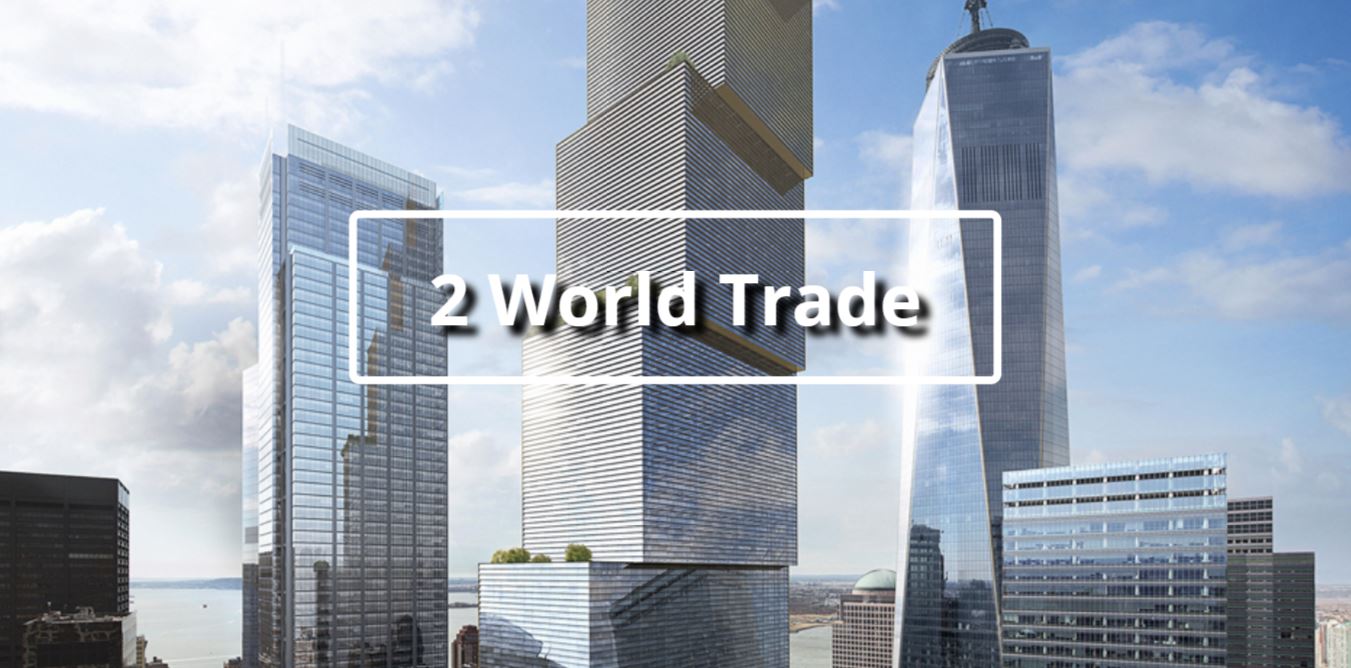 Render courtesy: DBOX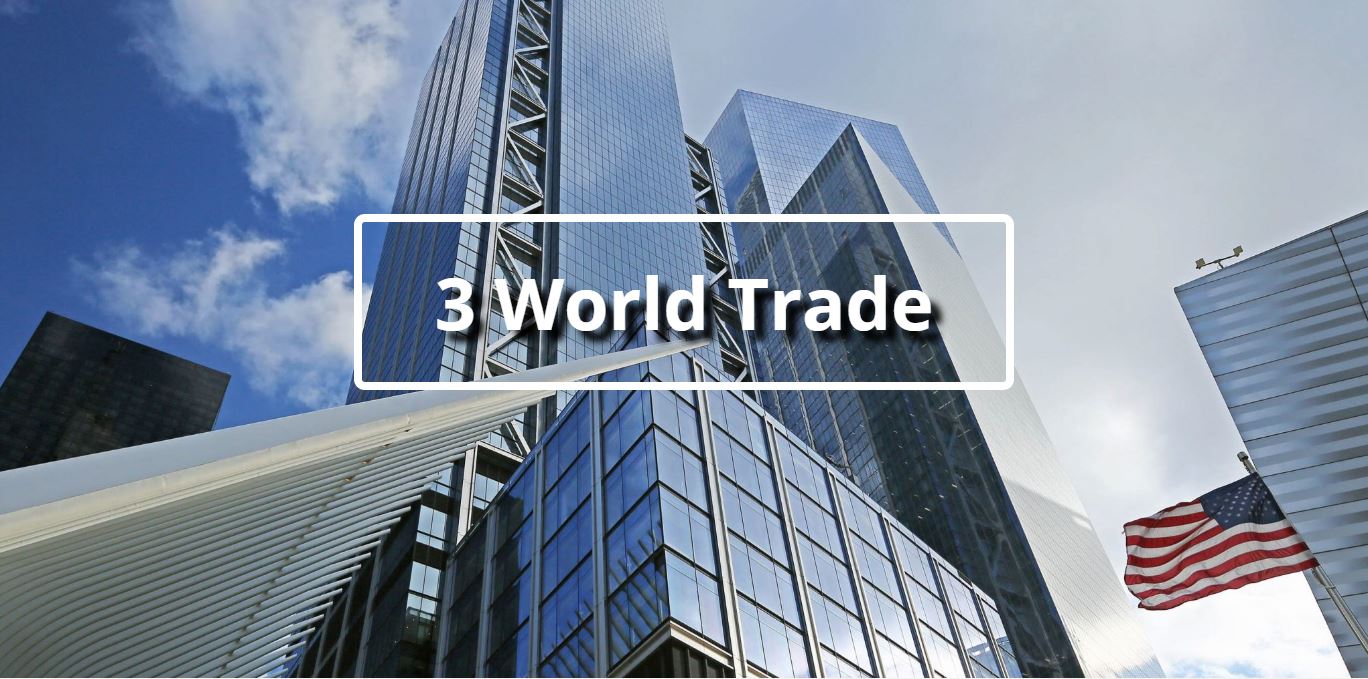 Render courtesy: Silverstein Properties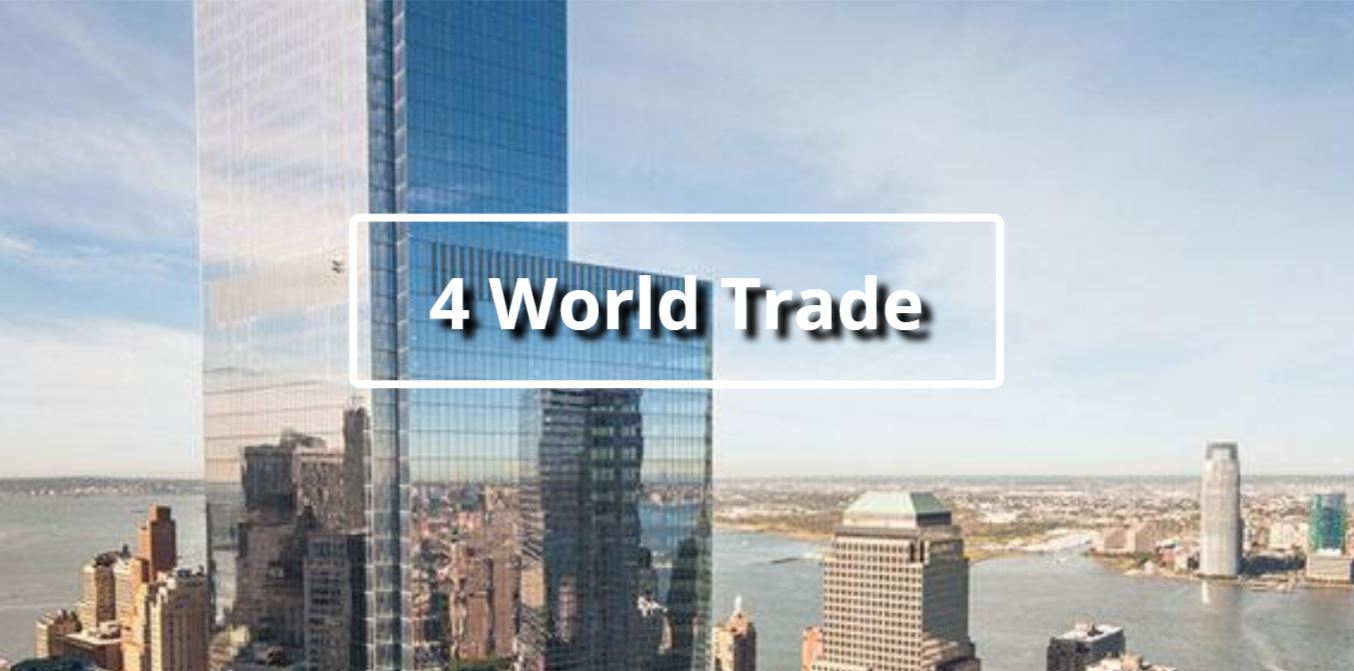 Render courtesy: Maki and Associates
Render courtesy: LW! Composite
Other Manhattan Supertalls
We are not alone. Creep of the Supertall is real. Read on to examine examples across the city, beyond the borders of the UWS.
Render Credit: Raphael Vinoly Architects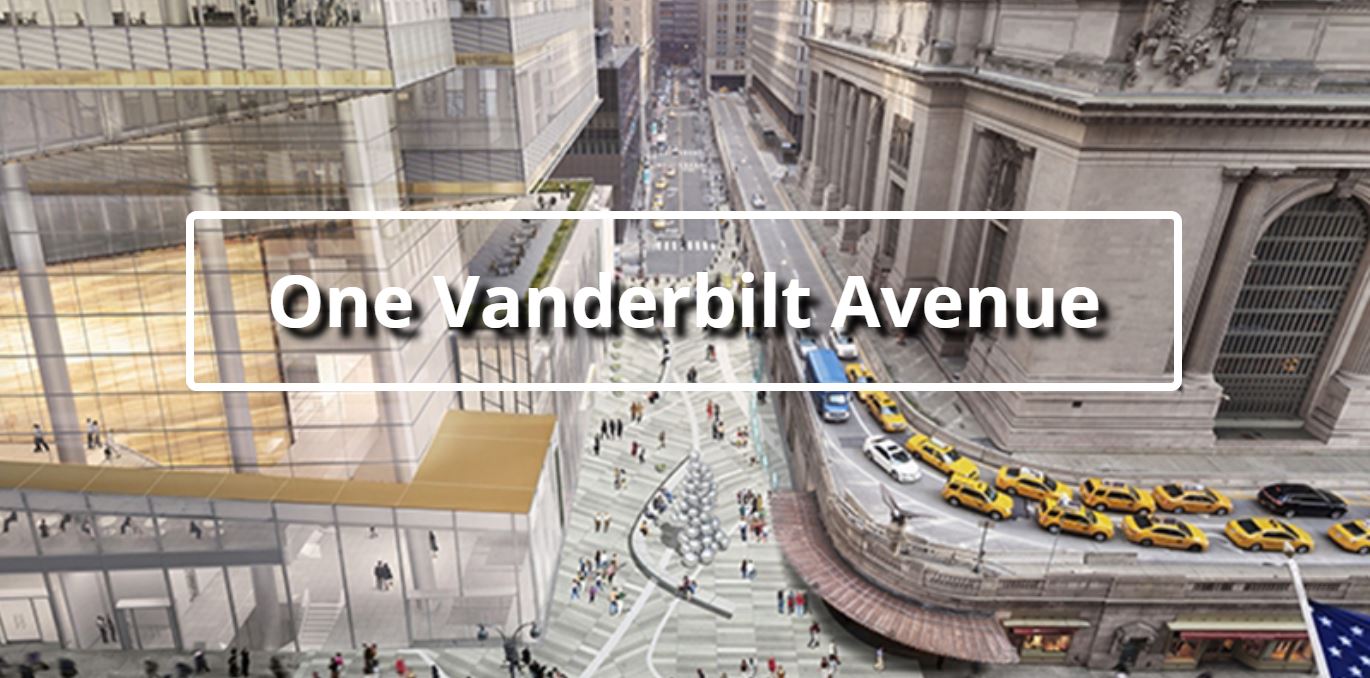 Render Credit: Kohn Pederson Fox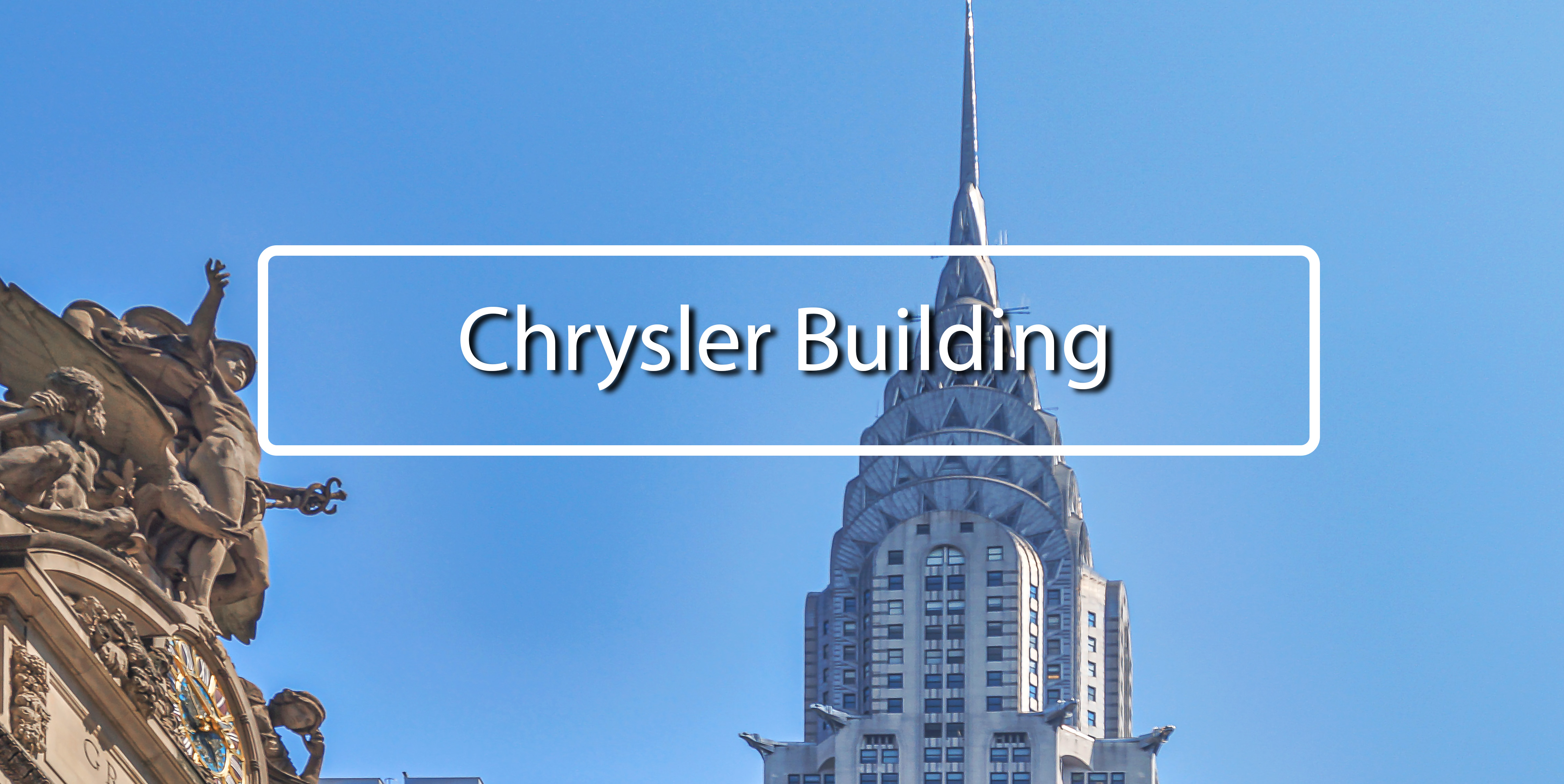 Image Credit: Stephan Kelle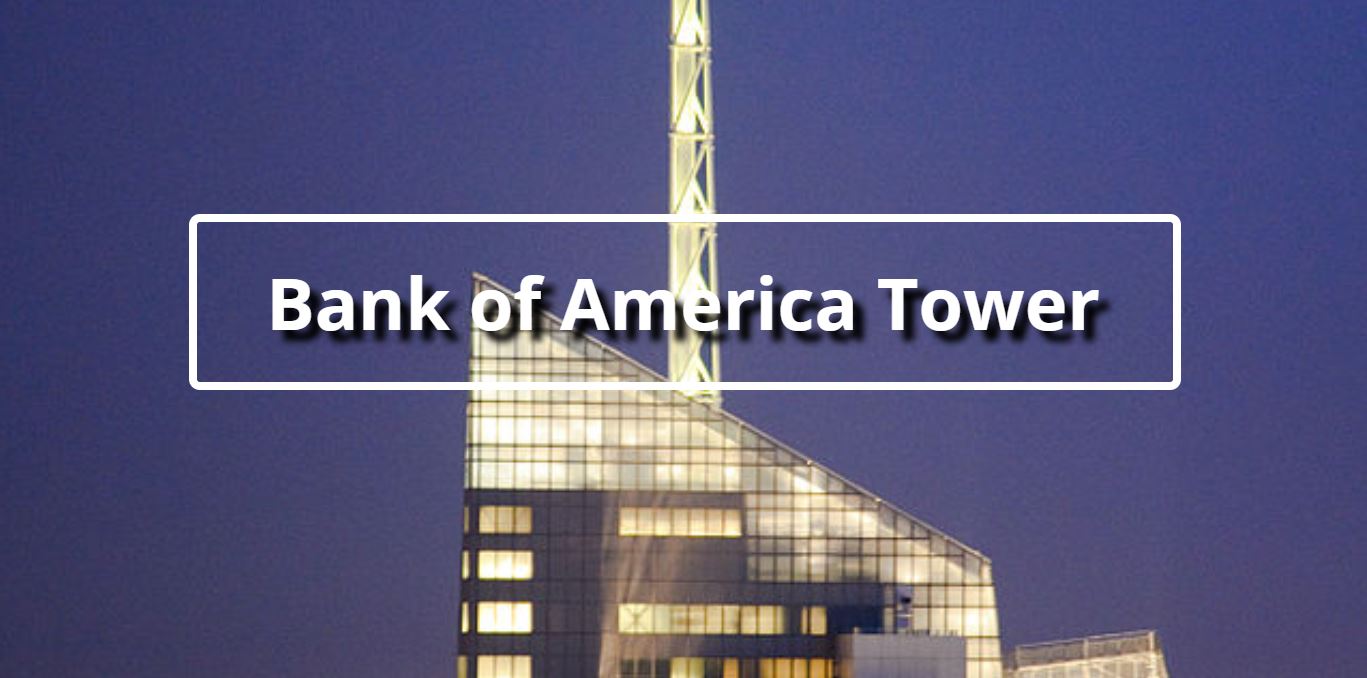 Image Credit: Eric Kilby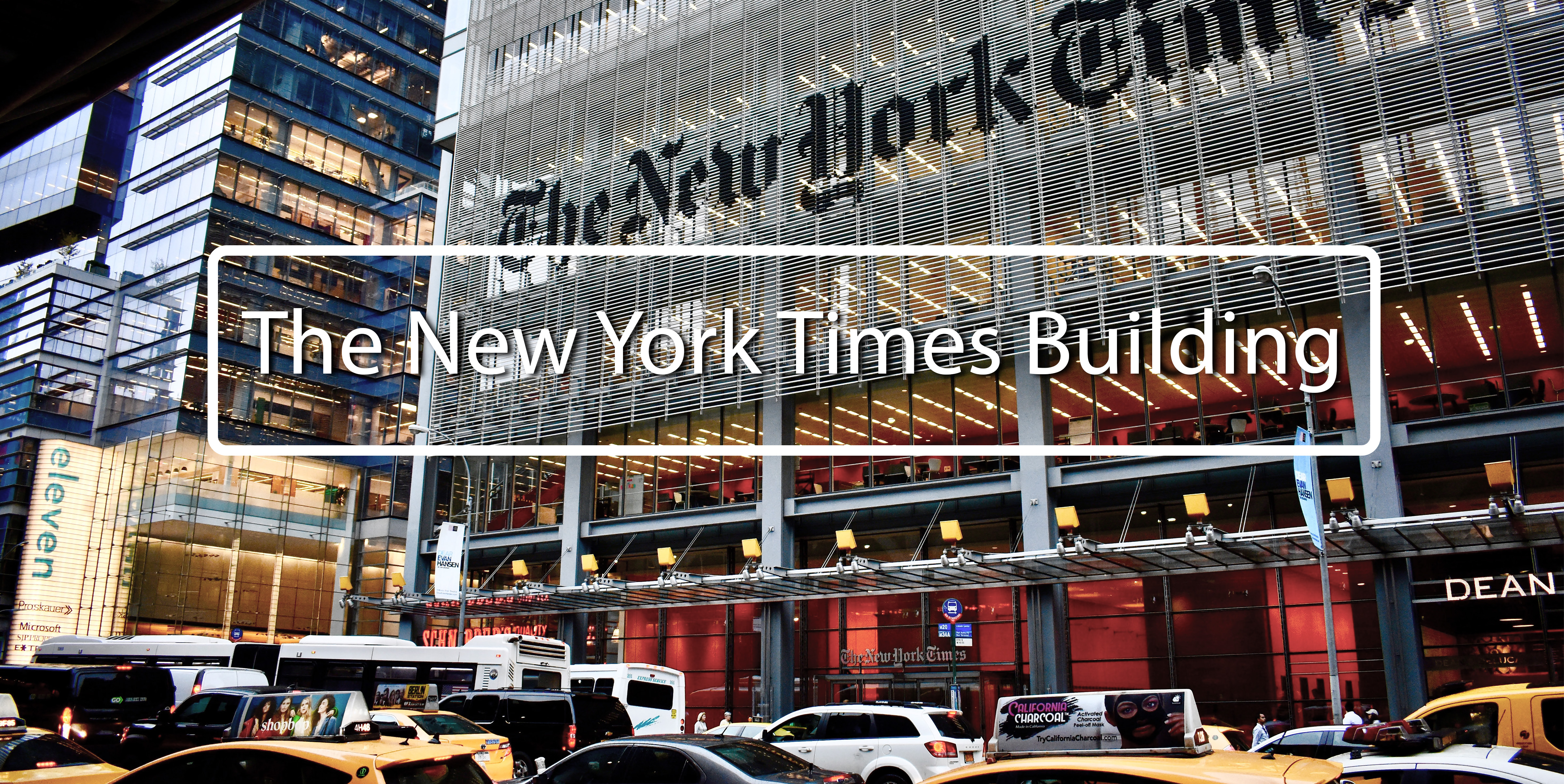 Image Credit: Andres Oropeza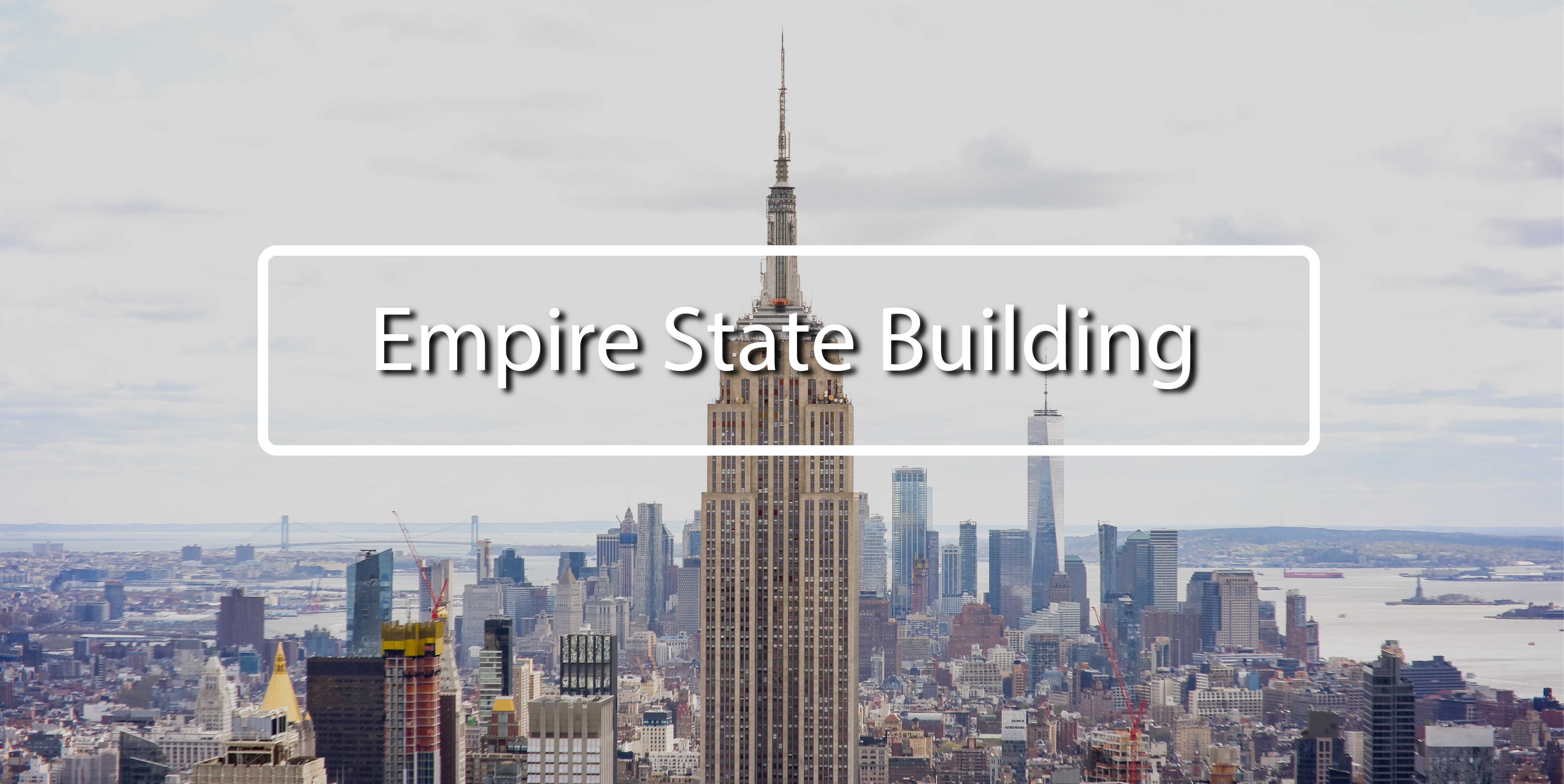 Image Credit: Nicole Padin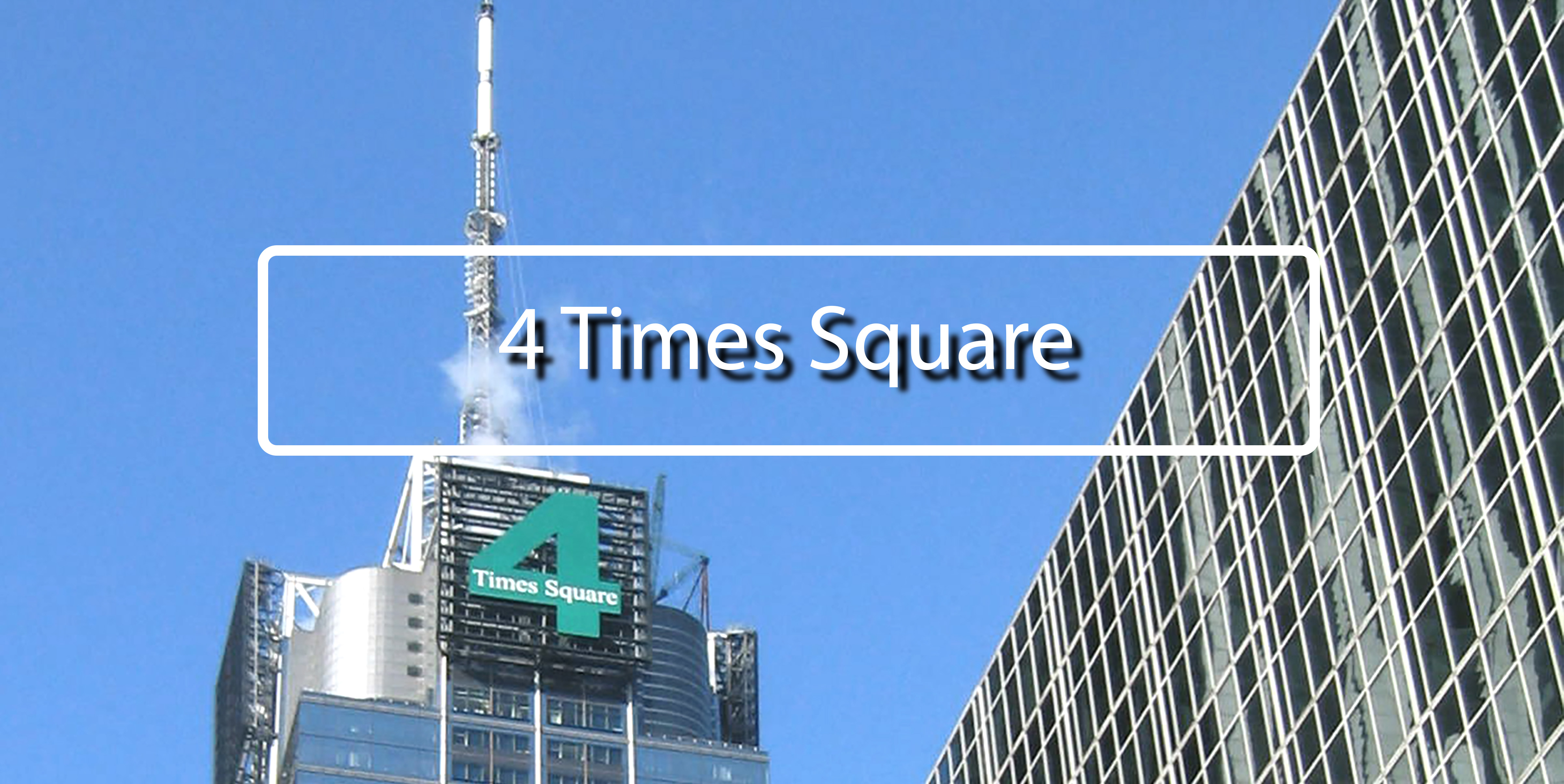 Image courtesy: Wally Gobetz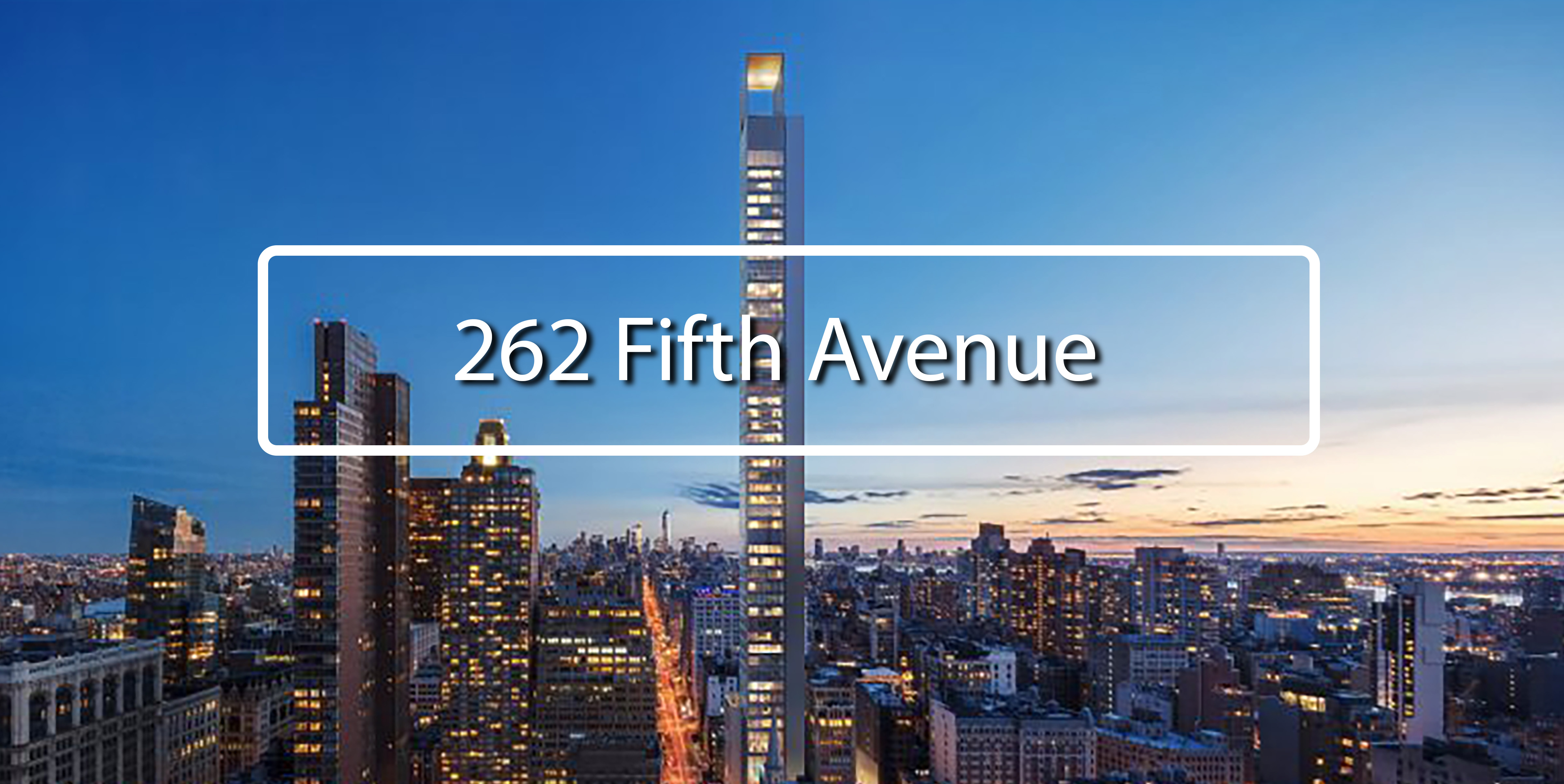 Render courtesy: Meganom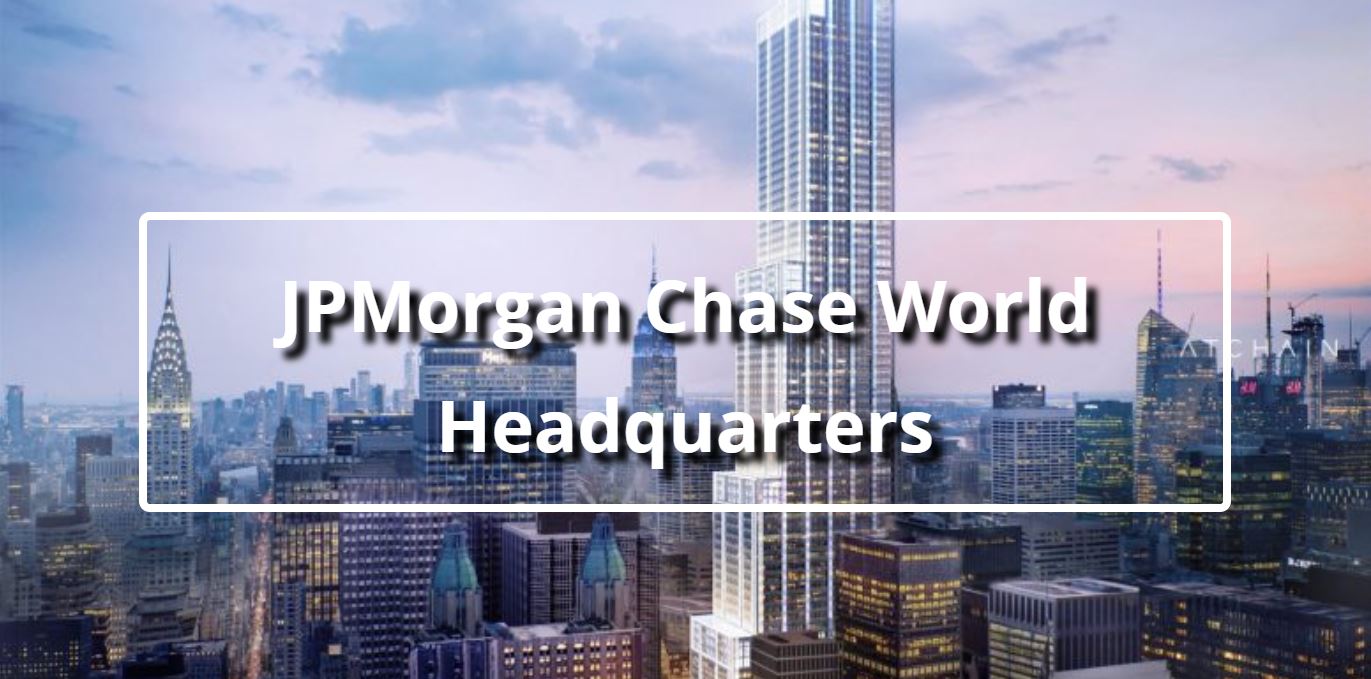 Render courtesy: ATCHAIN
Two Bridges
Supertalls threaten to gentrify the Two Bridges neighborhood of Manhattan.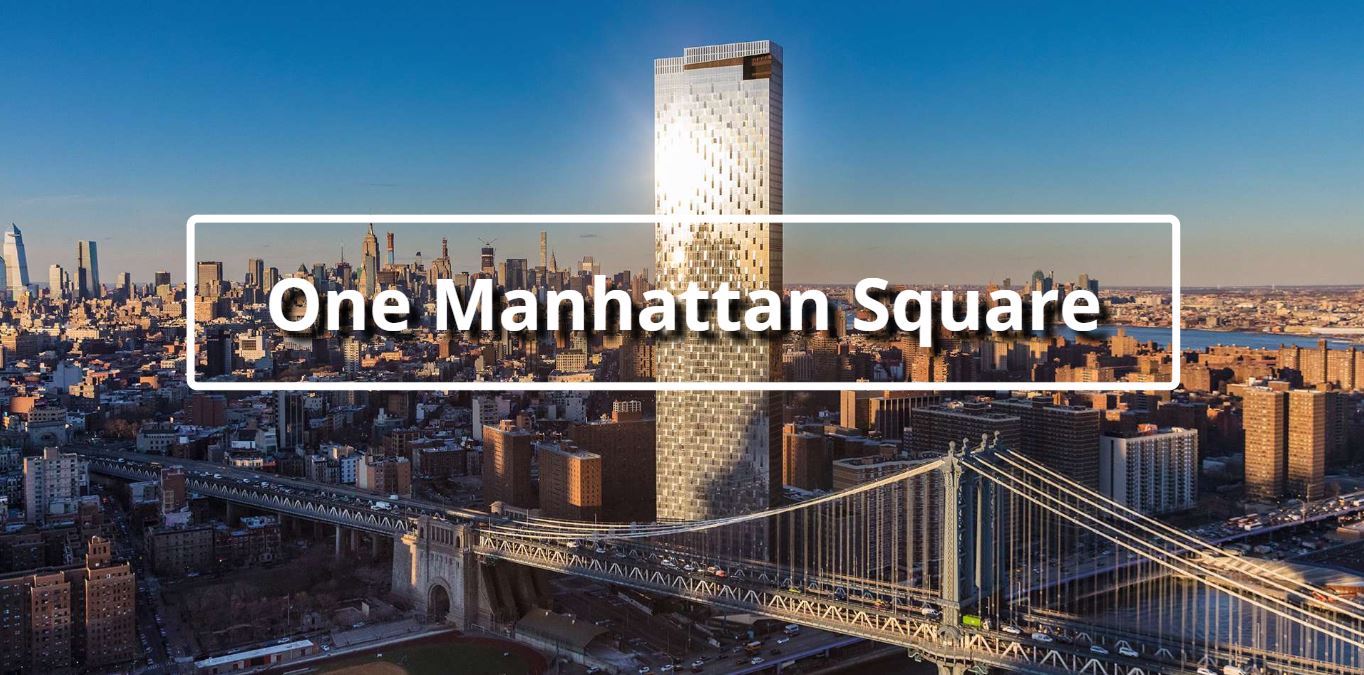 Photo Credit: Evan Joseph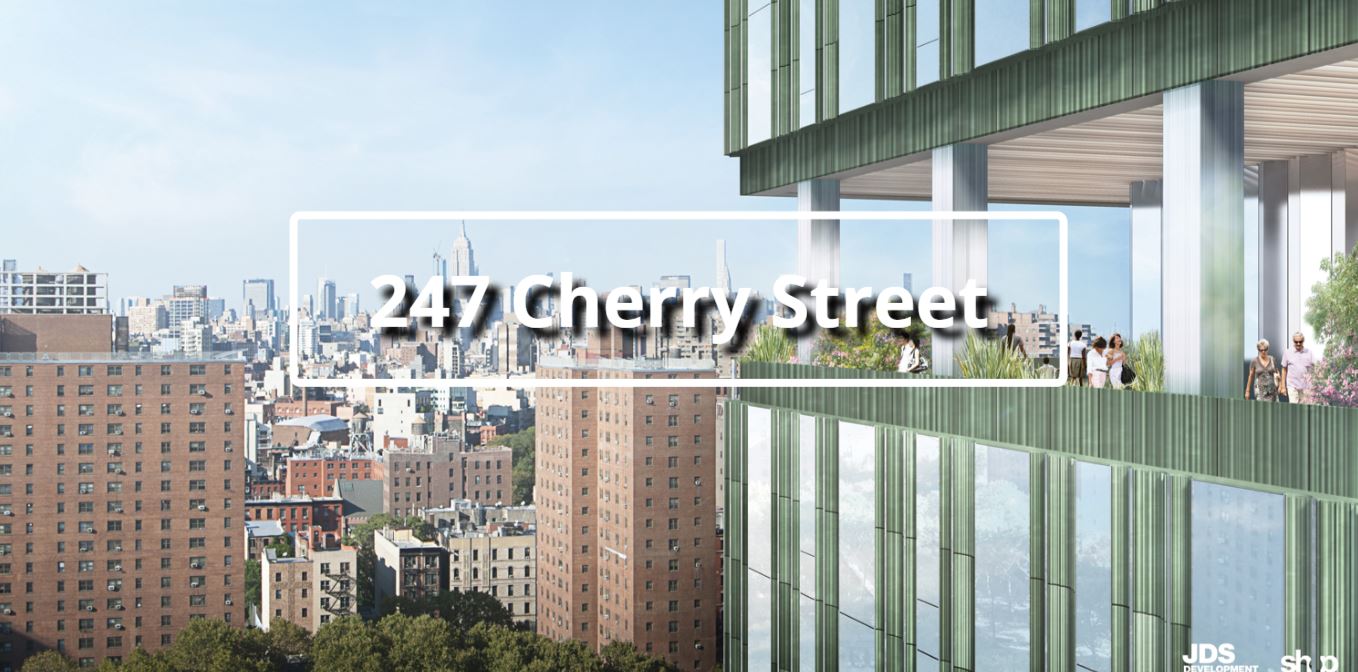 Render Credit: JDS Development via SHoP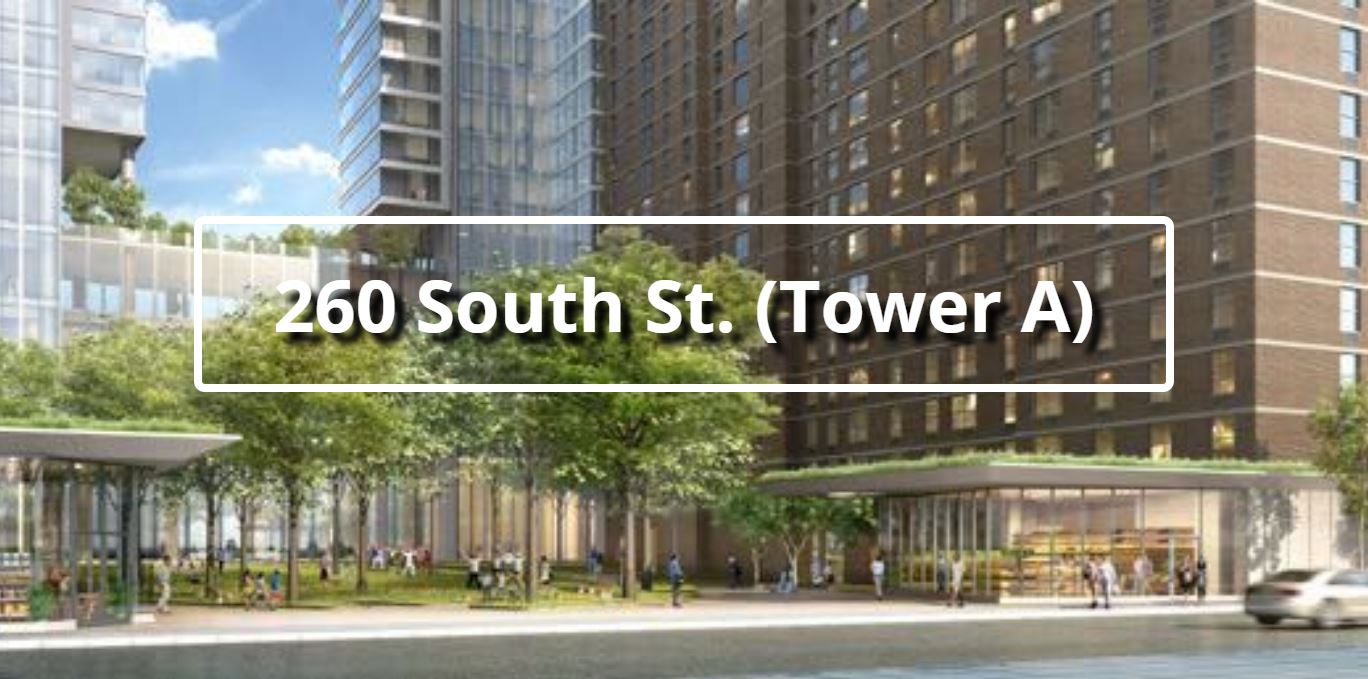 Render Credit: Handel Architects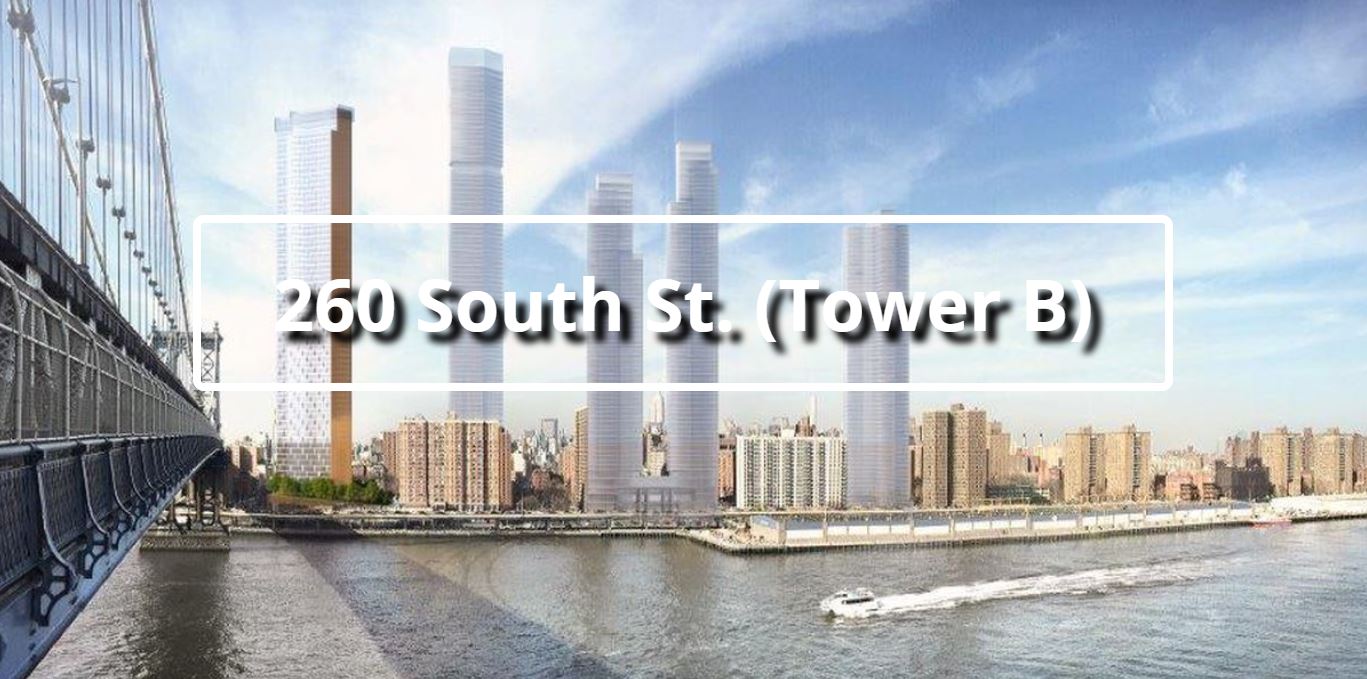 Render Credit: SHoP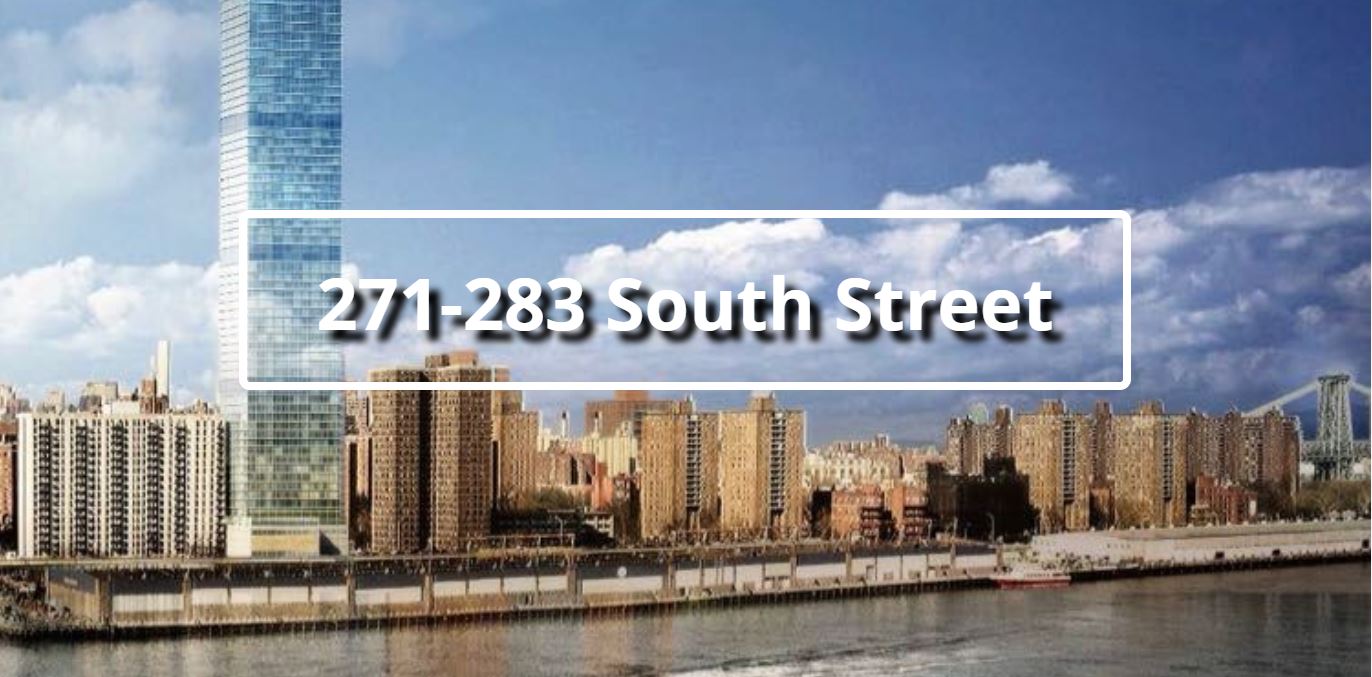 Render Credit: Perkins Eastman
Outer Boroughs
Supetalls have even slithered their way off the island of Manhattan. In the outer boroughs, these behemoths stand entirely out of context.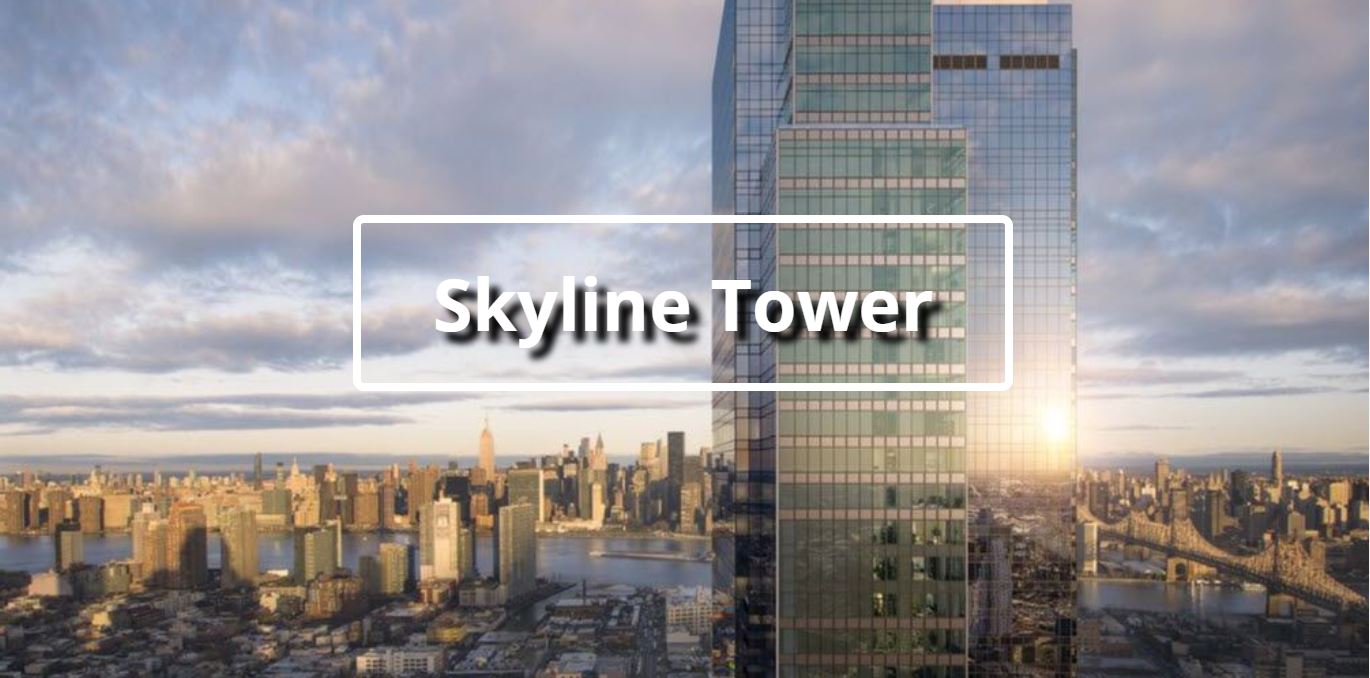 Render courtesy: West Hill Architects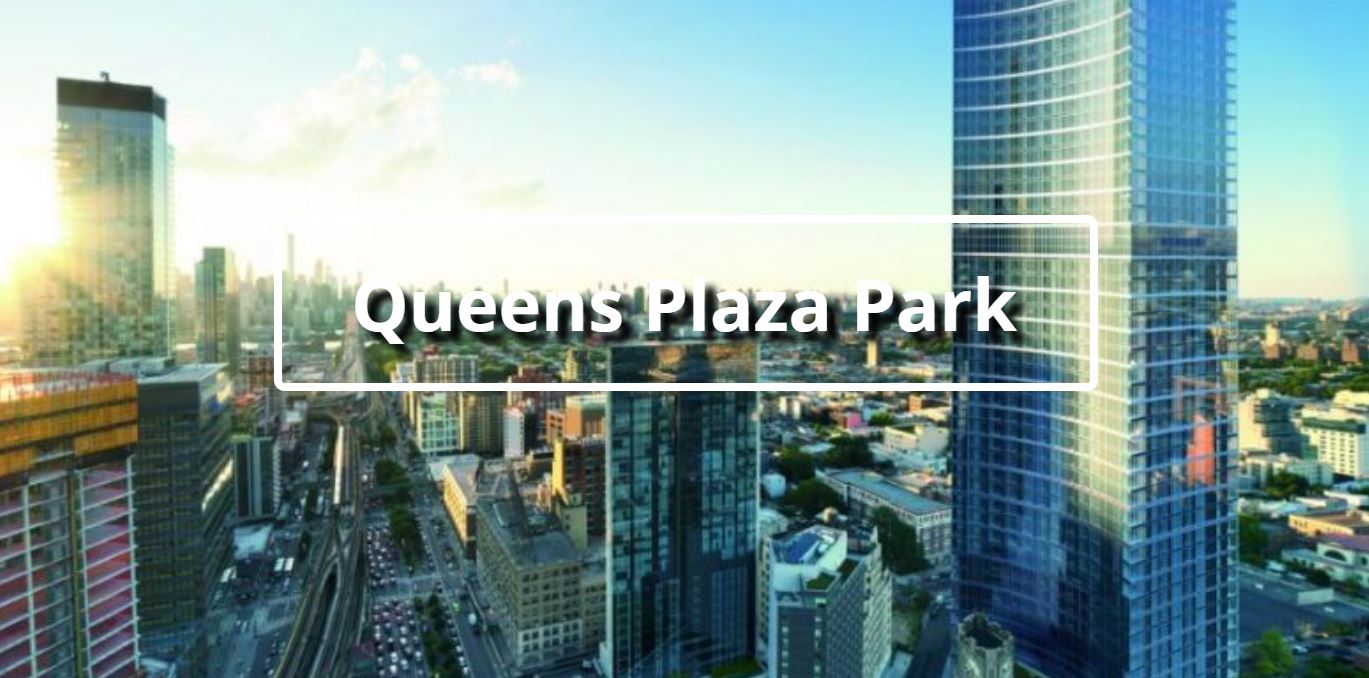 Render courtesy: Durst Organization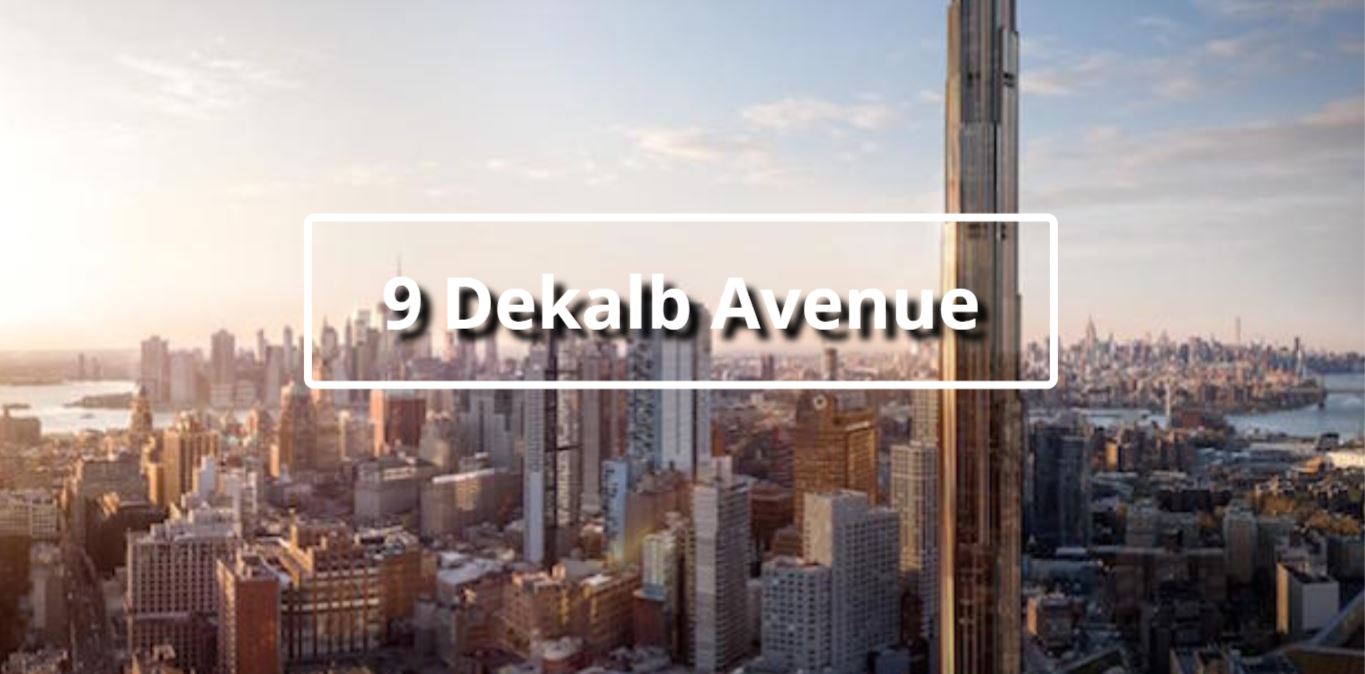 Render courtesy: JDS Development via SHoP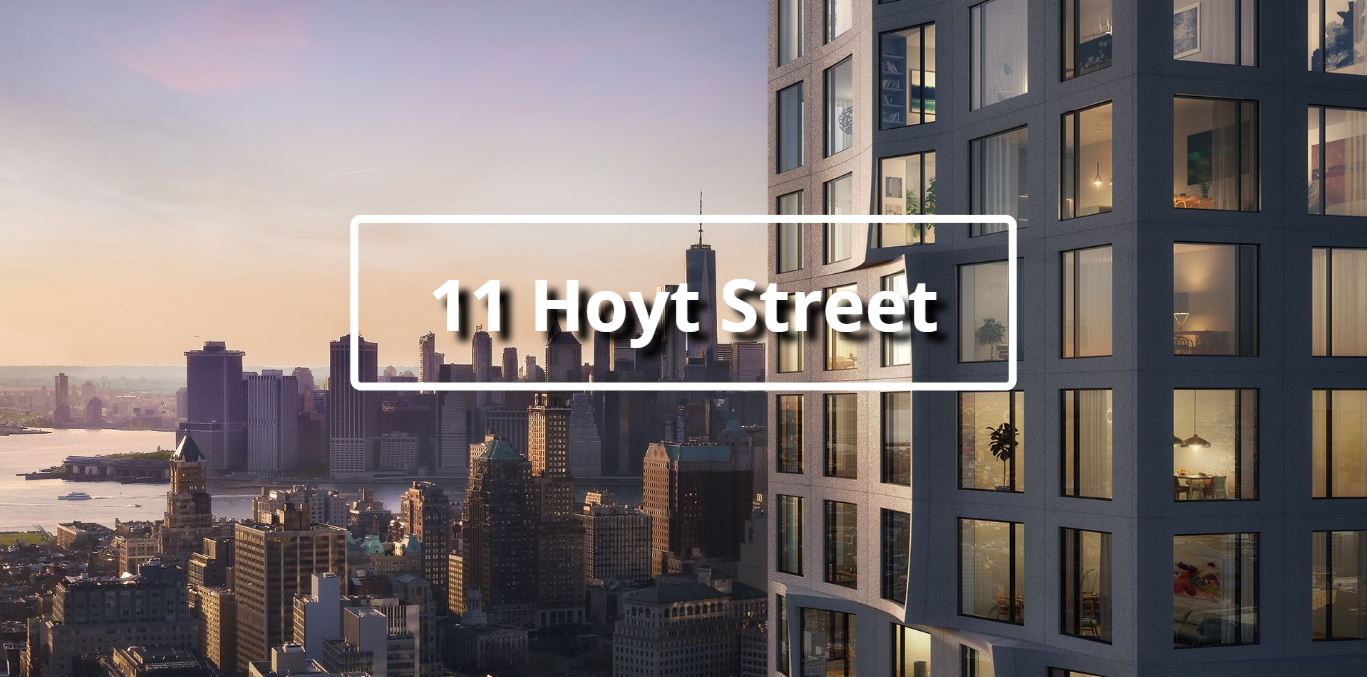 Render courtesy: Studio Gang, Tishman Speyer Properties
Rumored NYC Supertalls
The invasion continues. More and more supertalls are rumored to be built throughout New York City in the near future. Stay vigilant to protect your neighborhood and anticipate these monstrous towers.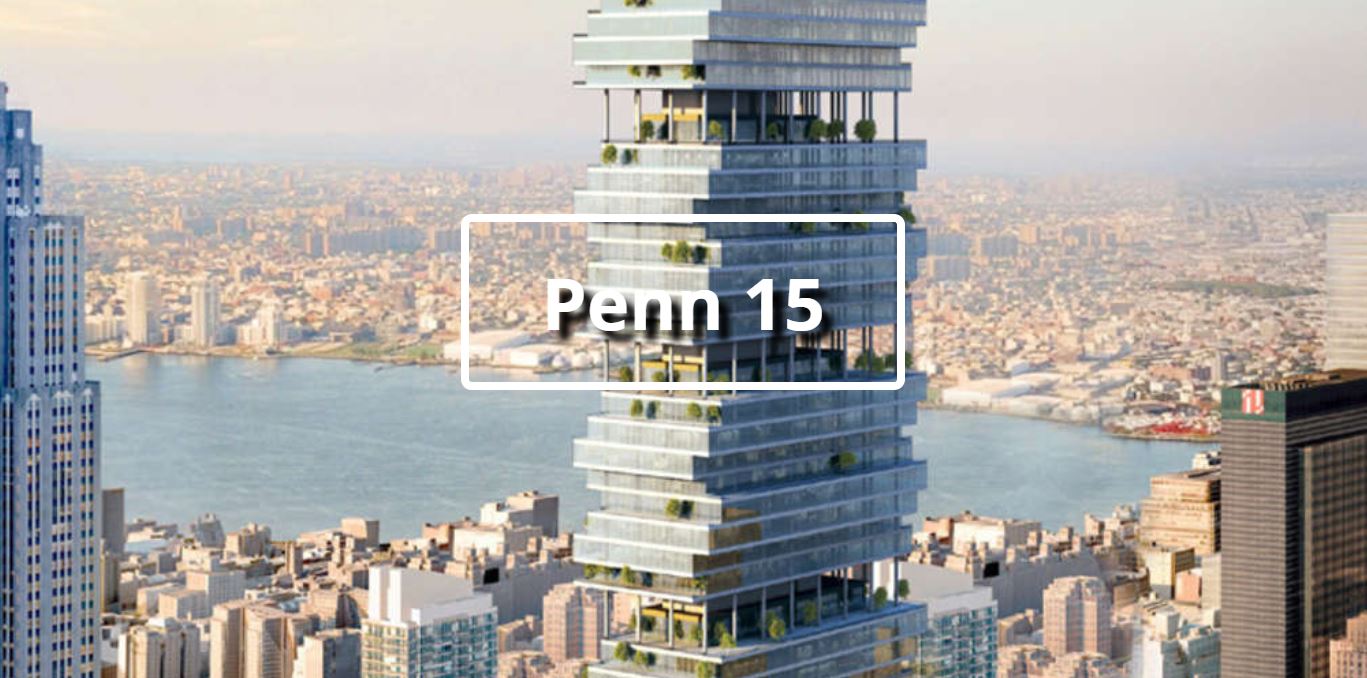 Render courtesy: DBOX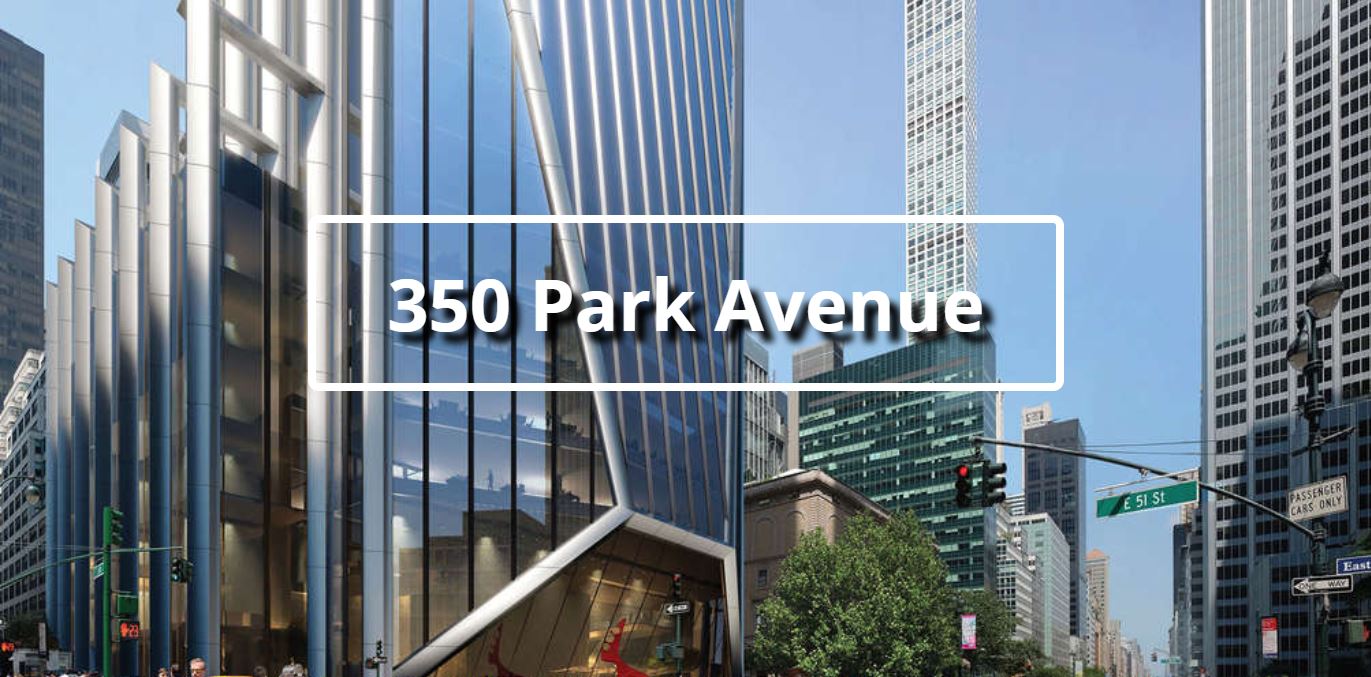 Render courtesy: Vornado Realty Trust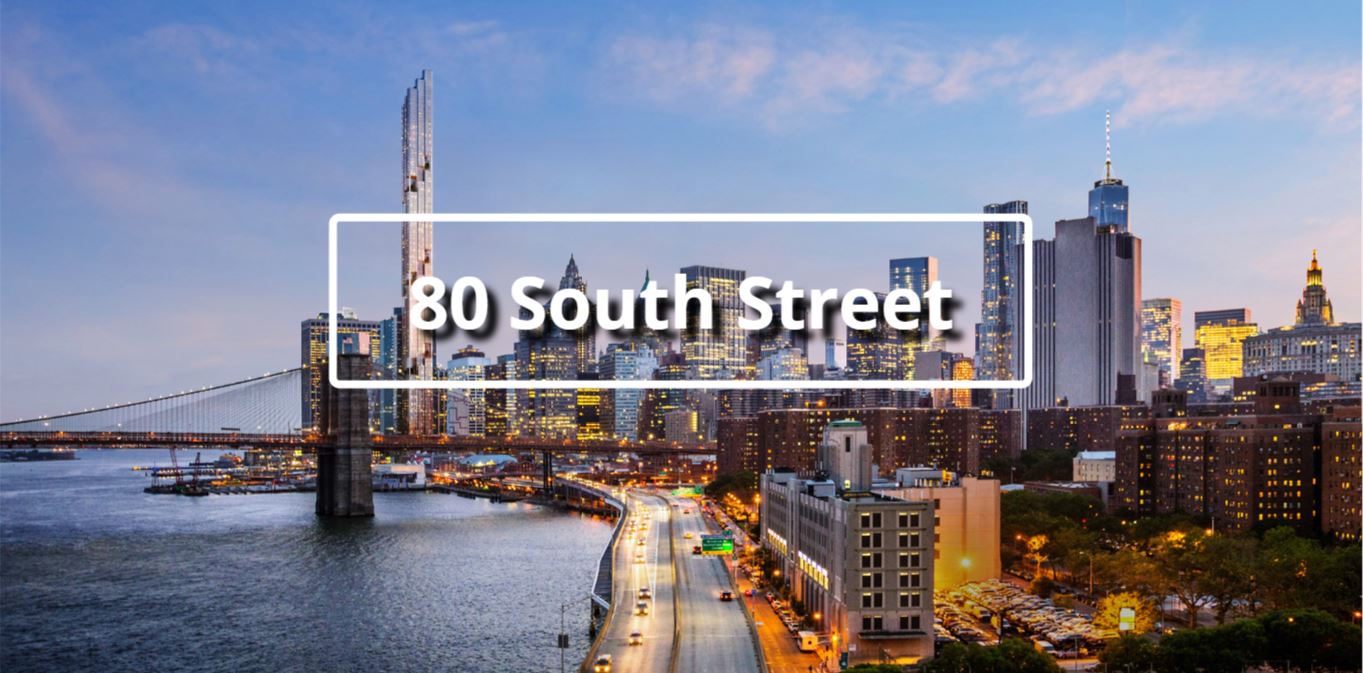 Render courtesy: ATCHAIN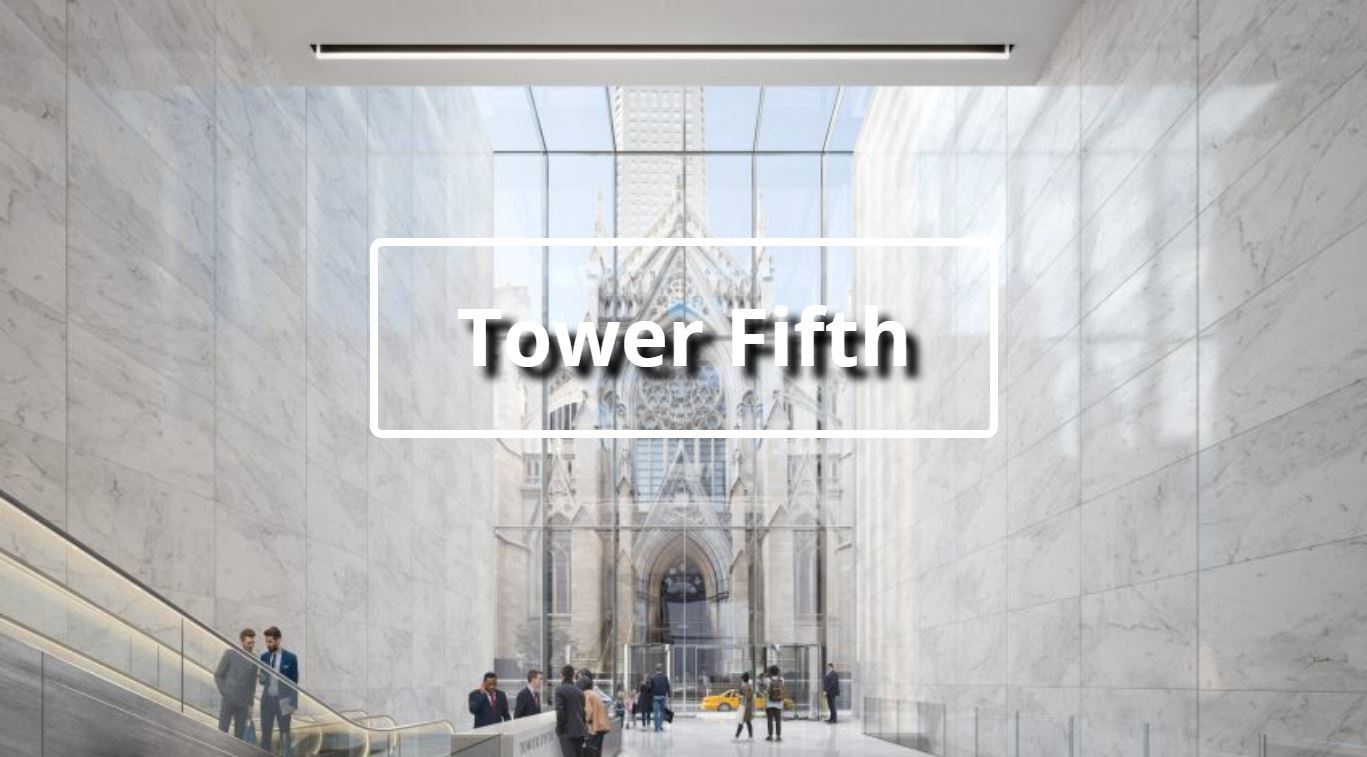 Render courtesy: Gensler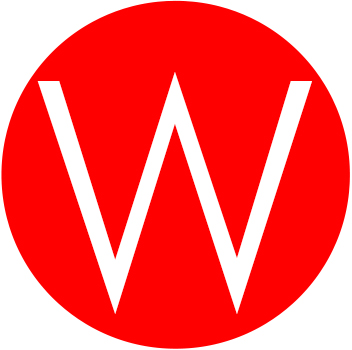 LW! has been hard at work. Read on for news about Yesterday, Today, Thursday, and the future of the Upper West Side! LAND USE YESTERDAY: LW! filed a new appeal against 50 West 66th St. De ja vu? When LW! filed a challenge with the Board of Standards and...