Landmarks Applications
Certificate of Appropriateness
Join our C of A Committee
Does the thought of shaping changes in our neighborhood interest you?  LW's C of A Committee members are key players in shaping the Upper West Side's future.  We welcome architects, designers, historians, attorneys, real estate professionals and anyone interested in volunteering skills and expertise in the pursuit of stewardship of our neighborhood.  The Committee typically meets monthly to review all applications for changes to landmark sites within Community District 7 scheduled to be heard at the Landmarks Preservation Commission, Art Commission and other public forums. Email Sean Khorsandi seankhorsandi@landmarkwest.org, or call (212) 496-8110 for further details.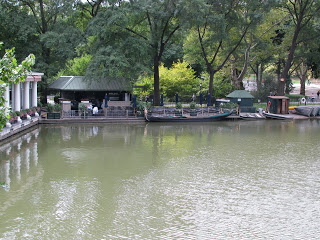 UPDATE from the FIELDAs reported by Cristiana P.Boat launch and outdoor bar at the Loeb Boathouse. Far left, white columns of the Boathouse; to the immediate right, existing outdoor bar to be replaced.Picture it: You're enjoying a beverage on the outdoor patio...
read more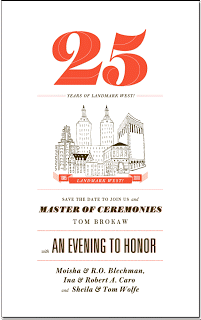 Join us on Tuesday, December 14, 2010, as we honor three families who have gone beyond the call of duty on behalf of the Upper West Side ... and beyond:Moisha & R.O. BlechmanIna & Robert A. Caro, andSheila & Tom Wolfe.Tom Brokaw will emcee the event;...
read more