Landmarks Applications
Certificate of Appropriateness
Join our C of A Committee
Does the thought of shaping changes in our neighborhood interest you?  LW's C of A Committee members are key players in shaping the Upper West Side's future.  We welcome architects, designers, historians, attorneys, real estate professionals and anyone interested in volunteering skills and expertise in the pursuit of stewardship of our neighborhood.  The Committee meets to review all applications for changes to landmark sites within Community District 7 scheduled to be heard at the Landmarks Preservation Commission, Public Design Commission and other public forums. Email Sean Khorsandi seankhorsandi@landmarkwest.org, or call (212) 496-8110 for further details.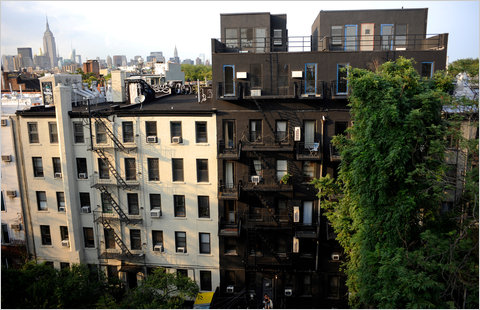 ... IT CAN HAPPEN ANYWHERE!In her August 4, 2010, NY Times article, "Mr. Landlord, Tear Down That Penthouse", Cara Buckley reports on the BSA-mandated demolition of additional stories constructed at 514-516 East 6th Street. As Ms. Buckley explains, the Board of...
read more
Who doesn't love a good brownie? Especially when it represents an opportunity to support a neighborhood landmark.*This Sunday, August 8, 2:00 PM, West-Park Presbyterian Church congregation will hold a bake sale in front of its building on West 86th Street and...
read more