Landmarks Applications
Certificate of Appropriateness
Join our C of A Committee
Does the thought of shaping changes in our neighborhood interest you?  LW's C of A Committee members are key players in shaping the Upper West Side's future.  We welcome architects, designers, historians, attorneys, real estate professionals and anyone interested in volunteering skills and expertise in the pursuit of stewardship of our neighborhood.  The Committee typically meets monthly to review all applications for changes to landmark sites within Community District 7 scheduled to be heard at the Landmarks Preservation Commission, Art Commission and other public forums. Email Sean Khorsandi seankhorsandi@landmarkwest.org, or call (212) 496-8110 for further details.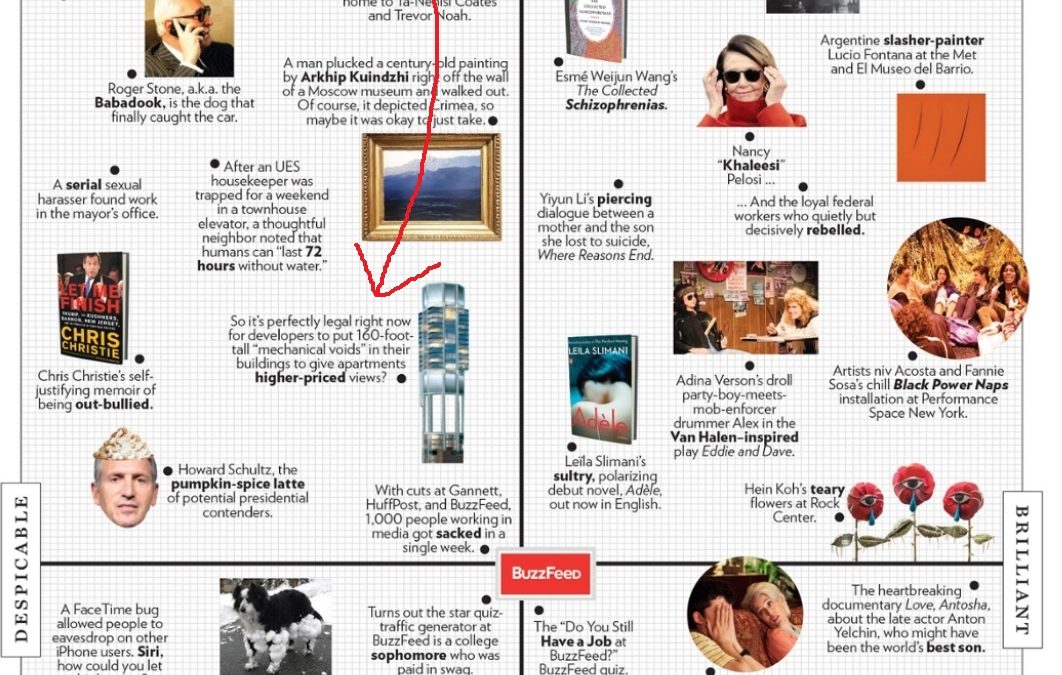 From New York Magazine's "The Approval Matrix: Week of February 4, 2019" : "So it's perfectly legal right now for developers to put 160-feet tall "mechanical voids" in their buildings to give apartments higher priced views?"  Wethinks they're looking at you, 50 W....
read more
 GOTHAMIST picks up where it left off last week in its expose on the City Planning Commission's Zoning Text Amendment.  Journalist Elizabeth Kim notes that although this language may impact the design of 36 West 66th Street, to revise "the design of a 160-foot tall...
read more