Landmarks Applications
Certificate of Appropriateness
Join our C of A Committee
Does the thought of shaping changes in our neighborhood interest you?  LW's C of A Committee members are key players in shaping the Upper West Side's future.  We welcome architects, designers, historians, attorneys, real estate professionals and anyone interested in volunteering skills and expertise in the pursuit of stewardship of our neighborhood.  The Committee meets to review all applications for changes to landmark sites within Community District 7 scheduled to be heard at the Landmarks Preservation Commission, Public Design Commission and other public forums. Email Sean Khorsandi seankhorsandi@landmarkwest.org, or call (212) 496-8110 for further details.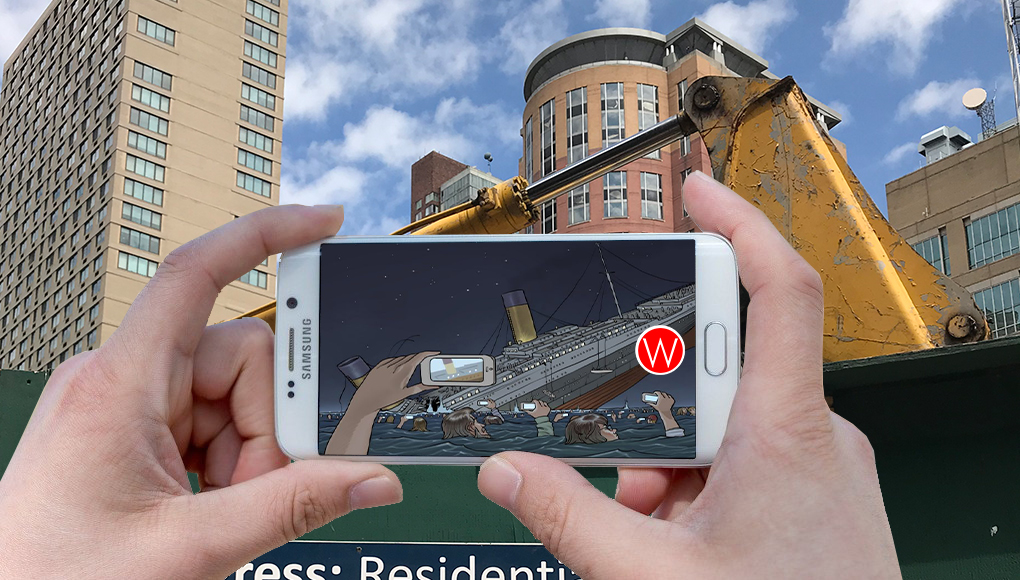 On August 6th, the Board of Standards and Appeals (BSA) heard Landmark West's Appeal (view it HERE) regarding the legality of 36 West 66th Street (aka 50 West 66th Street) and how it does (but mainly, how it  does not) comply with Zoning.  The hearing continues on...
read more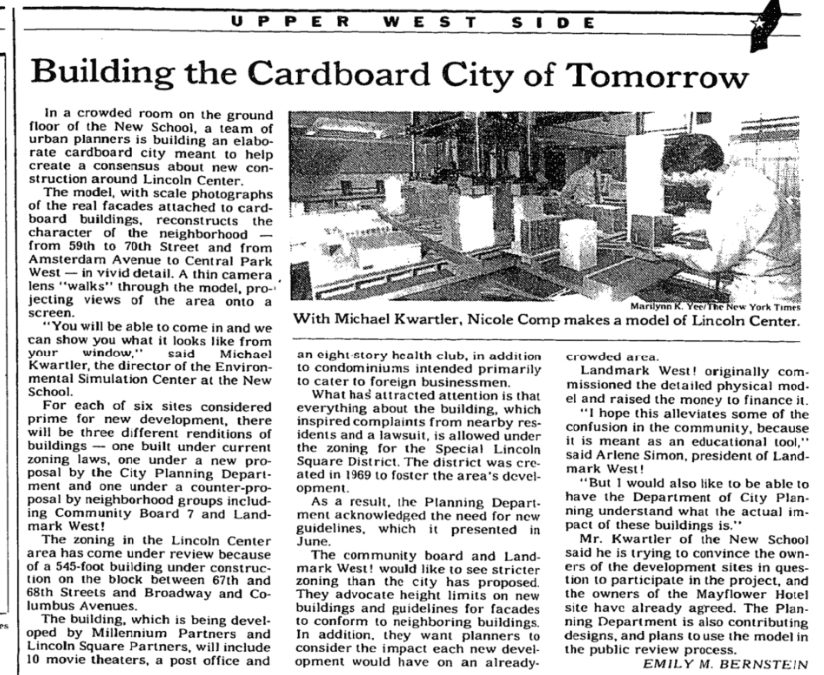 In 1993, LANDMARK WEST! commissioned the Environmental Simulation Center at the New School to build a model of the Lincoln Square area.  At a whopping 10' x 12' it was exhibited at the Apple Bank of Savings so that neighbors could come and see what was being proposed...
read more