Landmarks Applications
Certificate of Appropriateness
Join our C of A Committee
Does the thought of shaping changes in our neighborhood interest you?  LW's C of A Committee members are key players in shaping the Upper West Side's future.  We welcome architects, designers, historians, attorneys, real estate professionals and anyone interested in volunteering skills and expertise in the pursuit of stewardship of our neighborhood.  The Committee typically meets monthly to review all applications for changes to landmark sites within Community District 7 scheduled to be heard at the Landmarks Preservation Commission, Art Commission and other public forums. Email Sean Khorsandi seankhorsandi@landmarkwest.org, or call (212) 496-8110 for further details.
On the heels of Politico's report on the new record death statistics from 2016, far surpassing recent years, the DAILY NEWS has an exclusive report on Deputy Mayor Alicia Glen and her misaligned priorities in handling the homelessness crisis.  Considered at its...
read more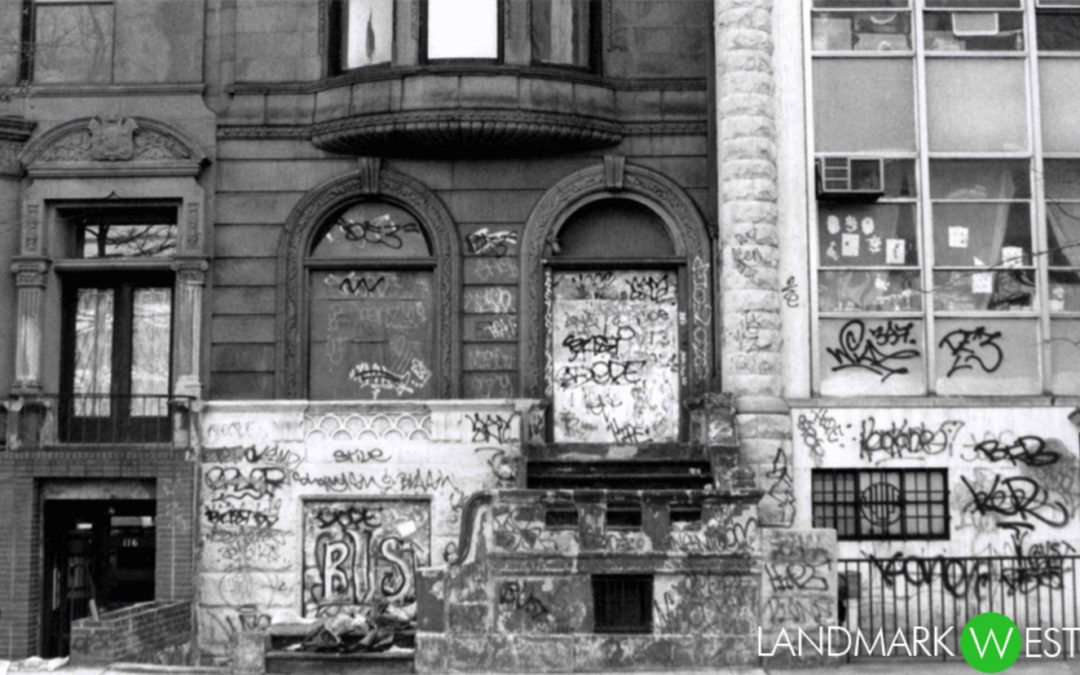 Karma Comes to Call In 2013, LW! alerted you to a Daily News  article on the "Wreck Side story" rowhouse at 118 West 76th Street, a landmark sadly ignored and abandoned for years.* Well, negligent property owner Diane Haslett-Rudiano (who finally sold the rowhouse in...
read more