Landmarks Applications
Certificate of Appropriateness
Join our C of A Committee
Does the thought of shaping changes in our neighborhood interest you?  LW's C of A Committee members are key players in shaping the Upper West Side's future.  We welcome architects, designers, historians, attorneys, real estate professionals and anyone interested in volunteering skills and expertise in the pursuit of stewardship of our neighborhood.  The Committee meets to review all applications for changes to landmark sites within Community District 7 scheduled to be heard at the Landmarks Preservation Commission, Public Design Commission and other public forums. Email Sean Khorsandi seankhorsandi@landmarkwest.org, or call (212) 496-8110 for further details.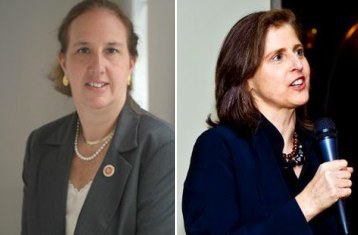 Local, City and State Electeds write in support of the 10 West 66th Street Corporation and LANDMARK WEST! zoning challenge against 36 West 66th Street. Manhattan Borough President Gale Brewer, City Councilmember Helen Rosenthal, Assembly Member Richard M. Gottfried...
read more
The definition of SuperTall has "grown" as the sky is, increasingly no longer the limit.  SHoP Architects has just passed the threshold into the SuperTall Club.  DEZEEN (linked) writes that 111 West 57th Street, the 43-foot wide plot will rise 1,421 feet toward the...
read more