Landmarks Applications
Certificate of Appropriateness
Join our C of A Committee
Does the thought of shaping changes in our neighborhood interest you?  LW's C of A Committee members are key players in shaping the Upper West Side's future.  We welcome architects, designers, historians, attorneys, real estate professionals and anyone interested in volunteering skills and expertise in the pursuit of stewardship of our neighborhood.  The Committee meets to review all applications for changes to landmark sites within Community District 7 scheduled to be heard at the Landmarks Preservation Commission, Public Design Commission and other public forums. Email Sean Khorsandi seankhorsandi@landmarkwest.org, or call (212) 496-8110 for further details.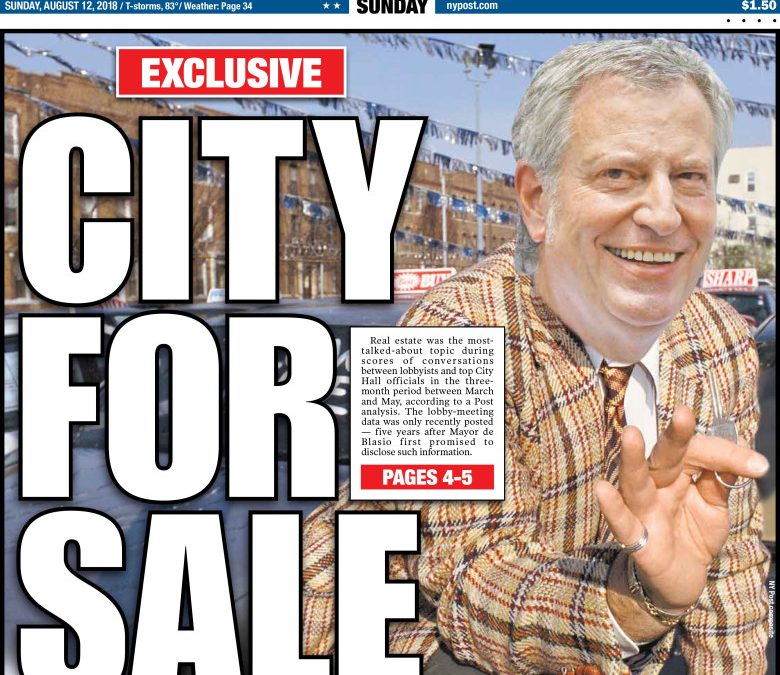 This past Sunday, the New York Post's exclusive cover story, "City Hall finally discloses lobbyist meetings -- and the results are eye-opening" touches upon some of the 136 meetings that the Mayor's nearest and dearest held with lobbyists during a three month window...
read more
Experienced Candidate Wanted City Council Speaker: Next LPC Chair Should Have "A Record of Supporting Our City's Historic Heritage" In a letter to Mayor Bill de Blasio, New York City Council Speaker Corey Johnson has called for the next Landmarks Preservation...
read more