Landmarks Applications
Certificate of Appropriateness
Join our C of A Committee
Does the thought of shaping changes in our neighborhood interest you?  LW's C of A Committee members are key players in shaping the Upper West Side's future.  We welcome architects, designers, historians, attorneys, real estate professionals and anyone interested in volunteering skills and expertise in the pursuit of stewardship of our neighborhood.  The Committee meets to review all applications for changes to landmark sites within Community District 7 scheduled to be heard at the Landmarks Preservation Commission, Public Design Commission and other public forums. Email Sean Khorsandi seankhorsandi@landmarkwest.org, or call (212) 496-8110 for further details.

With many thanks to our team of Attorneys: John Low-Beer, Chuck Weinstock and Zoning Expert George Janes, and YOU, our UWS Neighbors, the Department of Buildings has issued an Intent to Revoke Approval against their prior approval to amend the development at 36 West...
read more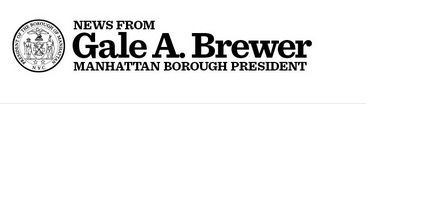 "This is a victory not only for the Upper West Side, but for communities all over the city that find themselves outgunned by developers who try to bend or break zoning rules for massive private profit." Statement from Manhattan B.P. Brewer on Dept. of Building's...
read more