Landmarks Applications
Certificate of Appropriateness
Join our C of A Committee
Does the thought of shaping changes in our neighborhood interest you? LW's C of A Committee members are key players in shaping the Upper West Side's future. We welcome architects, designers, historians, attorneys, real estate professionals and anyone interested in volunteering skills and expertise in the pursuit of stewardship of our neighborhood. The Committee meets to review all applications for changes to landmark sites within Community District 7 scheduled to be heard at the Landmarks Preservation Commission, Public Design Commission and other public forums. Email Sean Khorsandi seankhorsandi@landmarkwest.org, or call (212) 496-8110 for further details.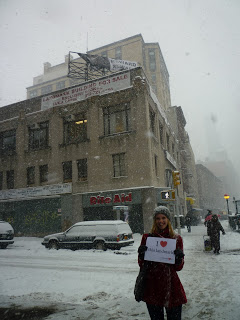 (former) Horn & Hardart Automat 2710-2714 Broadway The former Horn & Hardart Automat at 104th and Broadway is such a neat little building, with a really quirky history. It's so charming, and a piece of history that makes New York City so unique! Love, Lisa...
read more
Broadway Fashion BuildingBroadway and 84th StreetWith New York Fashion Week kicking off this tonight at Lincoln Center, how can I not show my love for the Broadway Fashion building?! A stainless-steel building with its own light show? So hip; so with...
read more